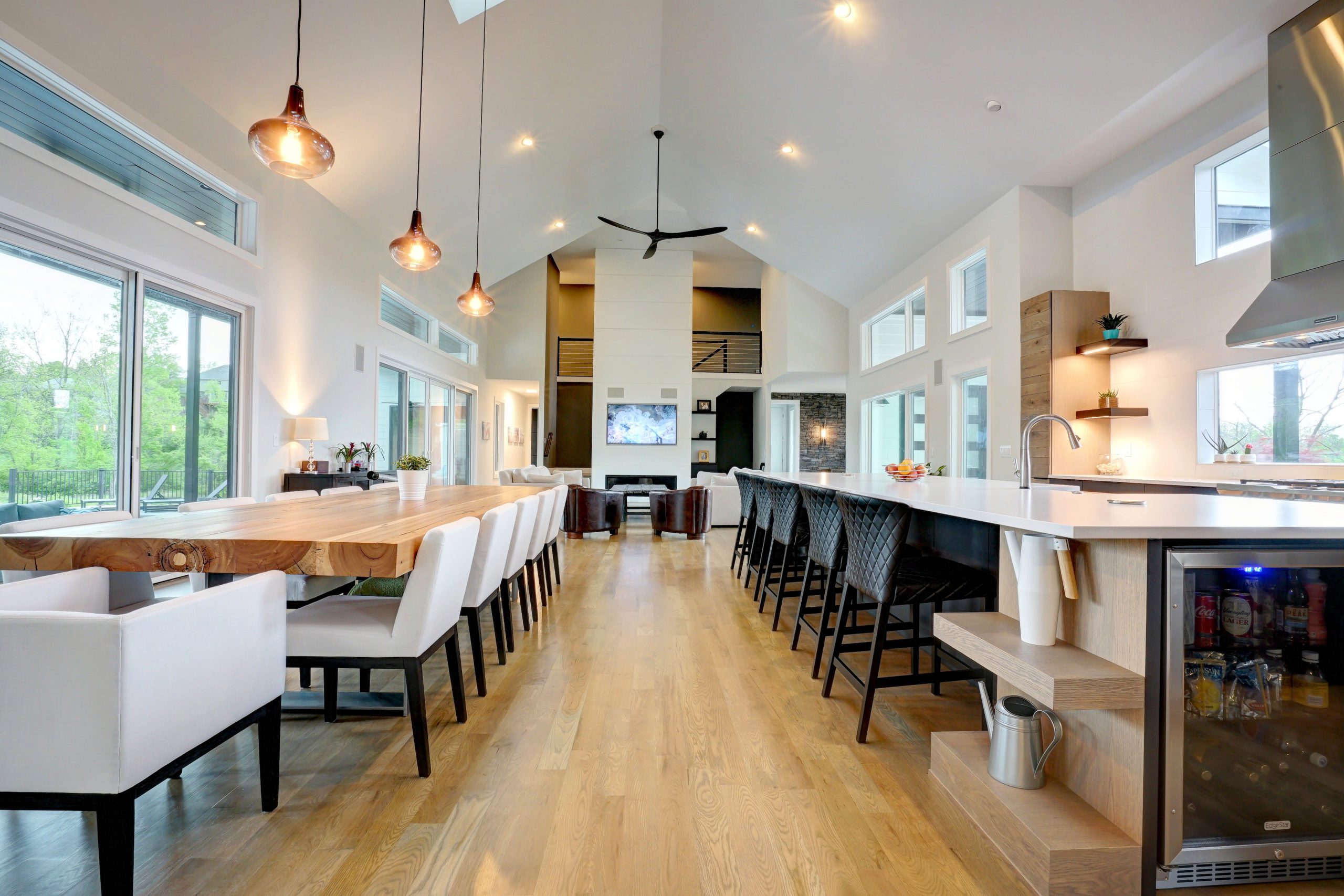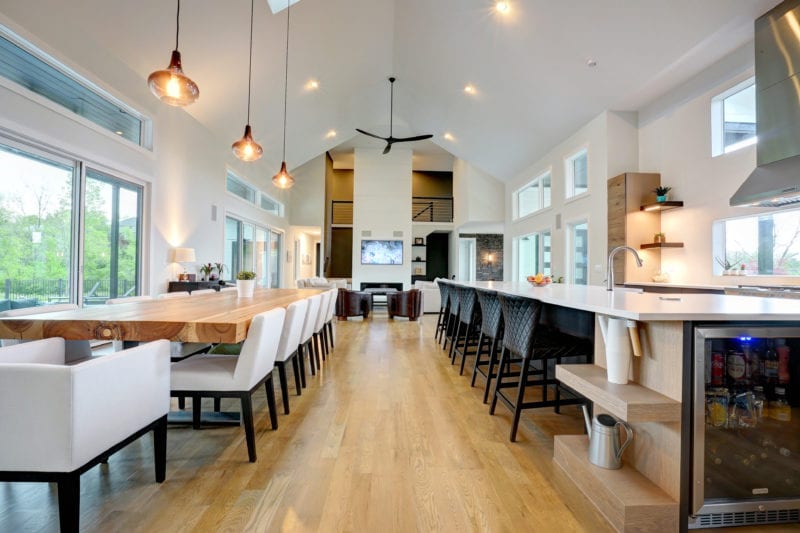 Custom and semi-custom homes are a great choice when it comes to building a home tailored to your lifestyle. But which one is right for you?
It largely depends on how much customization you want your home to have, as well as your desired budget and timeline.
At Redknot Homes, we offer 100% custom and semi-custom options. Below, we've outlined the key differences between custom vs. semi-custom homes to help you decide on the best option.
CUSTOM HOMES
As the name implies, custom homes are completely custom. You can decide precisely how your home will look from interior finishes to exterior elevation and materials.
THE CUSTOM HOME PROCESS
The custom home process starts by selecting a homesite. After you've secured a location for your new home, you will work with either an independent architect or a custom builder and their team (which includes an architect) to design your dream home.
Custom homes can be more costly since they are built custom from the ground up, but Redknot Homes has great relationships with local suppliers, contractors, and designers to help keep your project within budget. Custom homes typically take a little longer to build due to the increased planning involved in the process, making this option great for those with flexible timelines. They are also an ideal choice for those with specific design ideas that are eager to play a large role in crafting their unique home.
PROS OF BUILDING CUSTOM
Can design a custom floor plan

Offers unlimited personalization options

Heavily involves the owner in the process
CONS OF BUILDING CUSTOM
Requires a longer timeline (typically a 12-month process)

Not ideal for those that want minimal customization

Can be more costly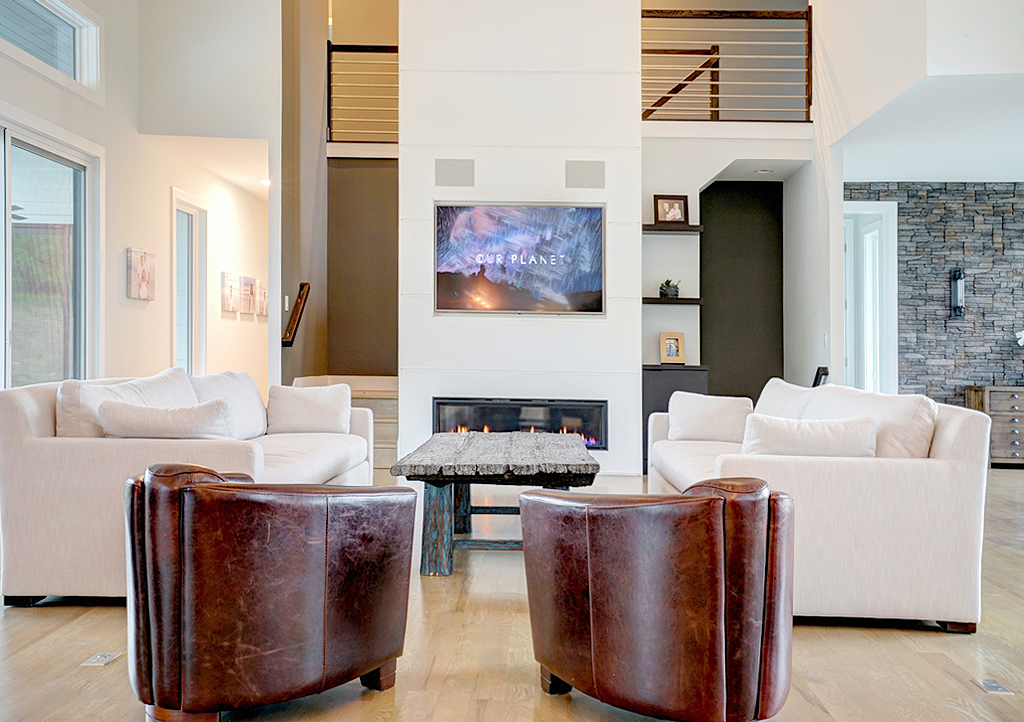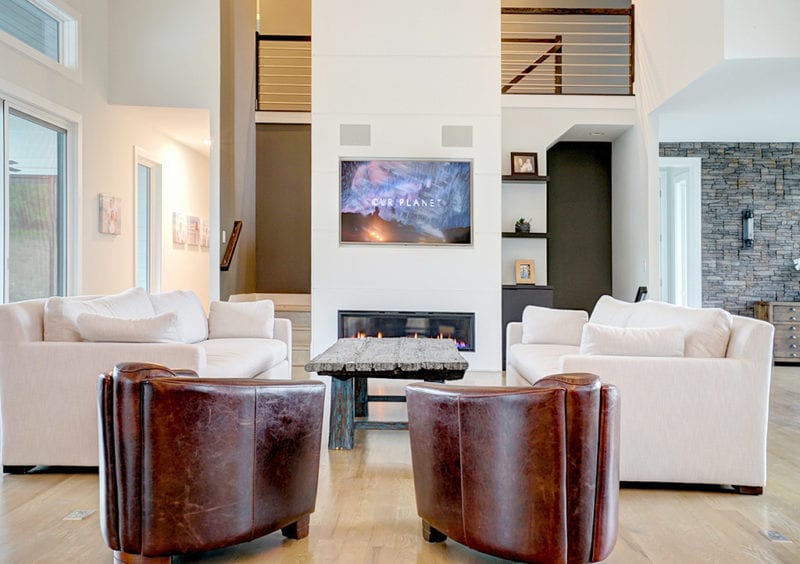 SEMI-CUSTOM HOMES
Semi-custom homes are a good mix of custom and production homes. These homes won't feature the identical designs of other houses in the neighborhood but you also won't be designing from the ground up either. The process of building a custom home can be overwhelming for some people. Many opt for a semi-custom option to get personalized features and a unique home while avoiding much of the early planning and decision-making pressure that can accompany a completely custom home. The semi-custom home process also includes selecting a lot, but instead of designing every inch of your home, you will select between different floor plans the builder has already created. You will be able to select add-ons such as a garage or deck and make minor adjustments to the floor plan. You will also be able to choose the finishes for your home such as cabinets, countertops, floors, and more. The semi-custom option allows you to create your dream home with a lower budget and a shorter timeline than a completely custom project would require.
PROS OF SEMI-CUSTOM
Shorter planning timeline to build

Saves money by utilizing an existing floor plan

Fewer decisions for the homeowner to make
CONS OF SEMI-CUSTOM
Fewer features and designs available

Is not completely custom

Limited control in the building process
THE REDKNOT HOMES PROCESS
Redknot Homes is a one-stop resource for all of your custom and semi-custom home needs. Our goal is to make the building process as easy as possible. We assist our clients with everything including zoning, permitting, financing, designing, and selecting a lot all while keeping you informed every step of the way. Our Design-Build Method is the most efficient way to deliver a quality home since we cover both the design and contracting under one roof. This ensures everyone is on the same page throughout the custom or semi-custom home building process.
DETERMINE THE BEST CHOICE FOR YOU
As we've mentioned earlier, making a decision between custom vs. semi-custom homes depends on a number of factors. If you don't wish to be highly involved, have a limited budget, or have less than 12 months to finish a home,  a semi-custom home could be a good option for you. However, if you have the time, budget, and want to be completely involved with the floor plans, interior, exterior designs, and finishes, a fully custom home would be the better choice for you.
Let us help you think through the options with a free consultation, or contact us for more information about semi-custom floor plan designs.