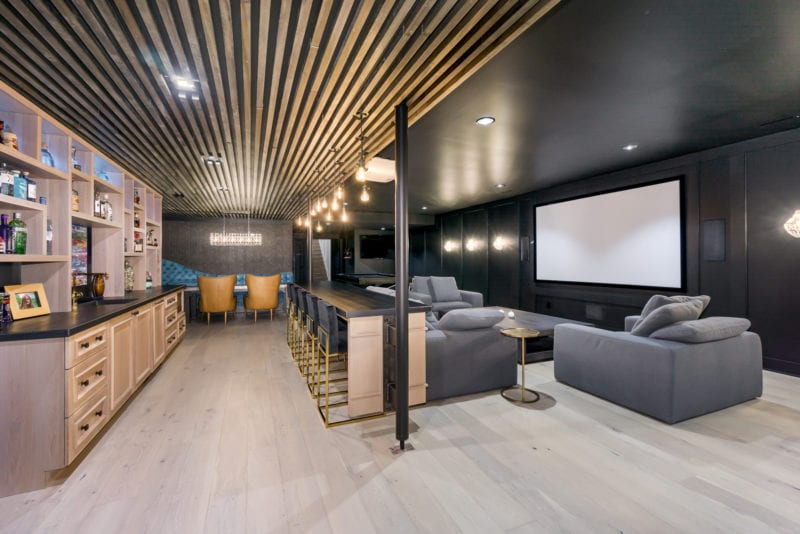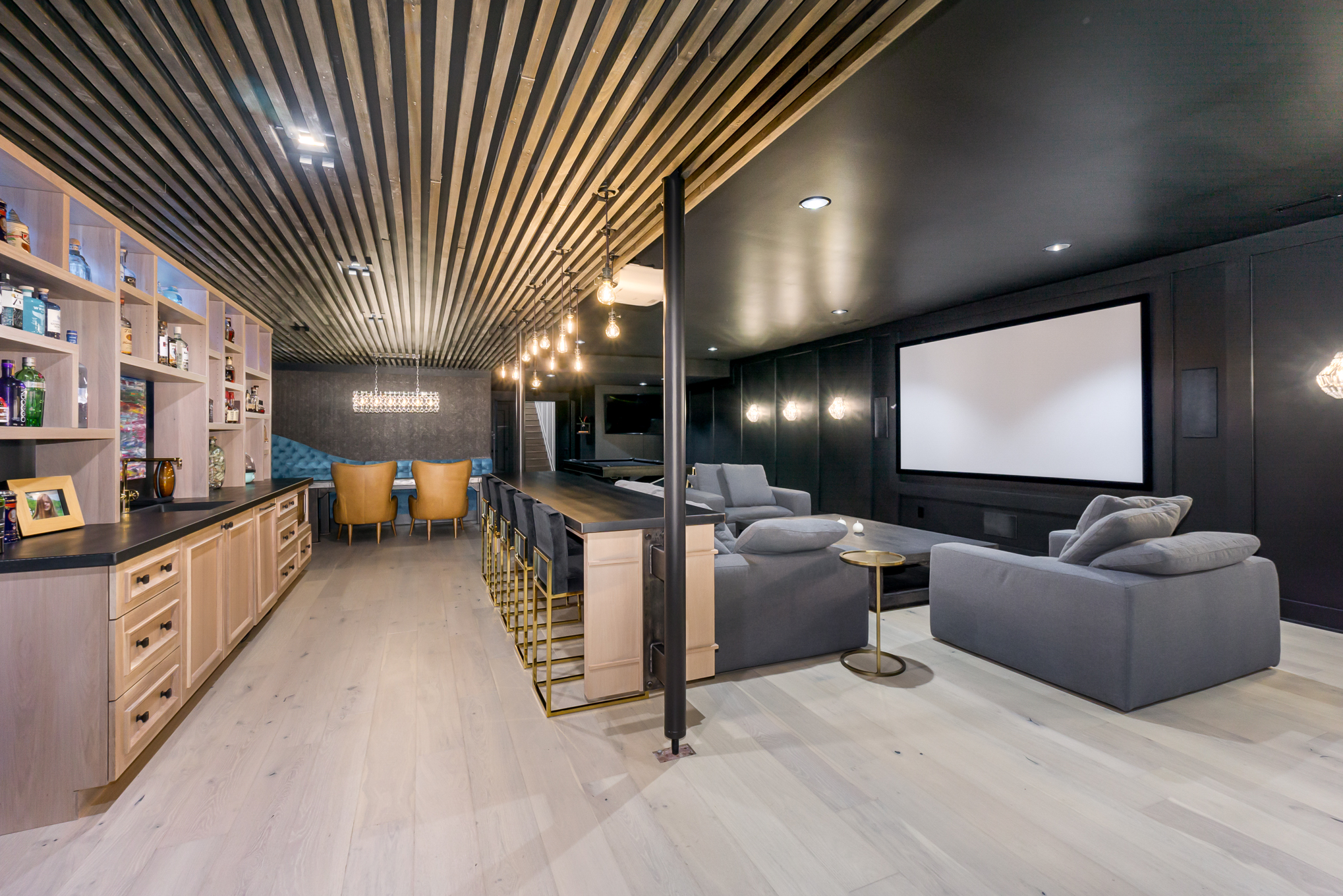 A Completely Custom Space
Finishing the lower level of a custom home can nearly double the home's square footage! More importantly, the space can be a completely custom lower level suited to an owner's needs. Redknot Homes builds semi-custom and fully custom homes for clients in the Greater Cincinnati region. Check out some of the best finished lower levels in our custom homes.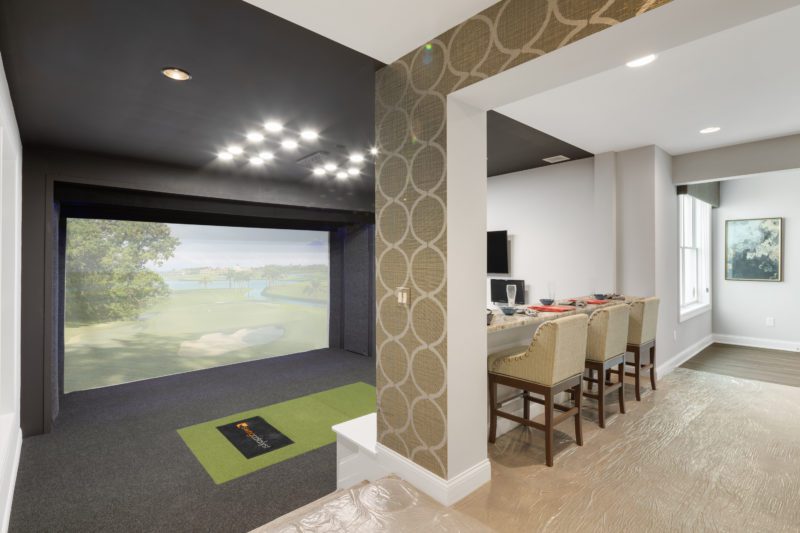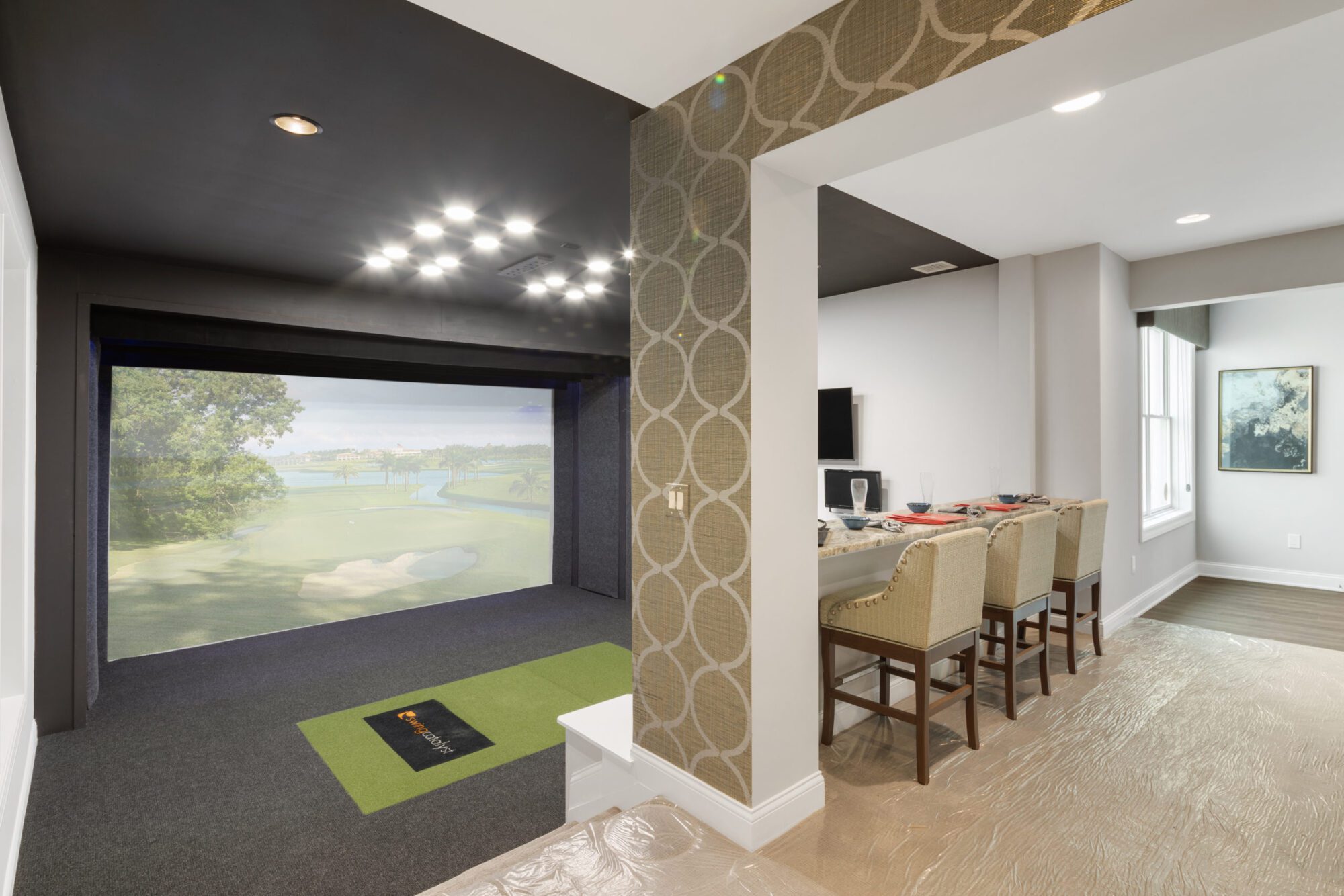 Golf Simulator
Since Greater Cincinnati has brutal winters, a golf theatre on the lower level of the home is a fantastic idea. Many of our clients are avid golfers and want to enjoy the sport all year round! Additionally, many of these simulators track your swing and can help make improvements to your game. The simulator in the photo above is by Full Swing Golf. This space also features a bar, seating, and a mini-fridge for friends to gather.
A structural element to consider if building a golf simulator is the ceiling height. Specifically, you want to ensure plenty of clearance from the ceiling when swinging a club. The ceiling height in the golf theatre pictured above is 11 ft. Alternatively, add some beanbag chairs and this room could be used as a traditional theatre. The projector can show movies and tv shows.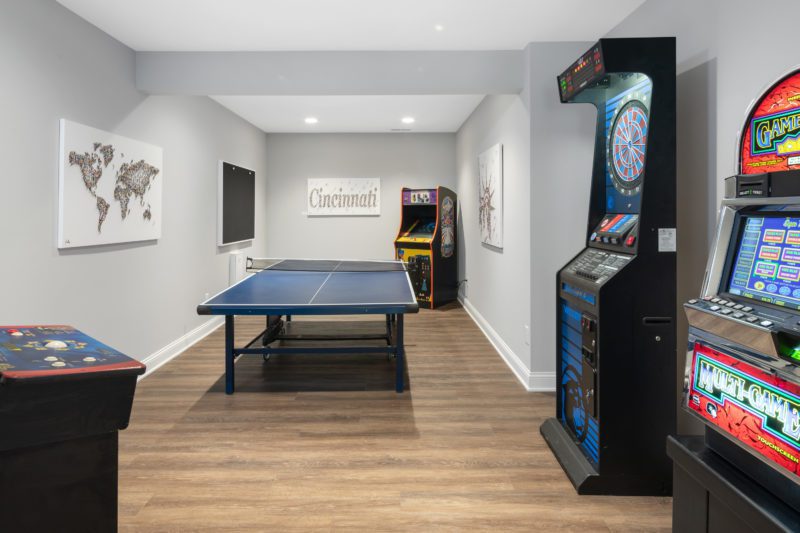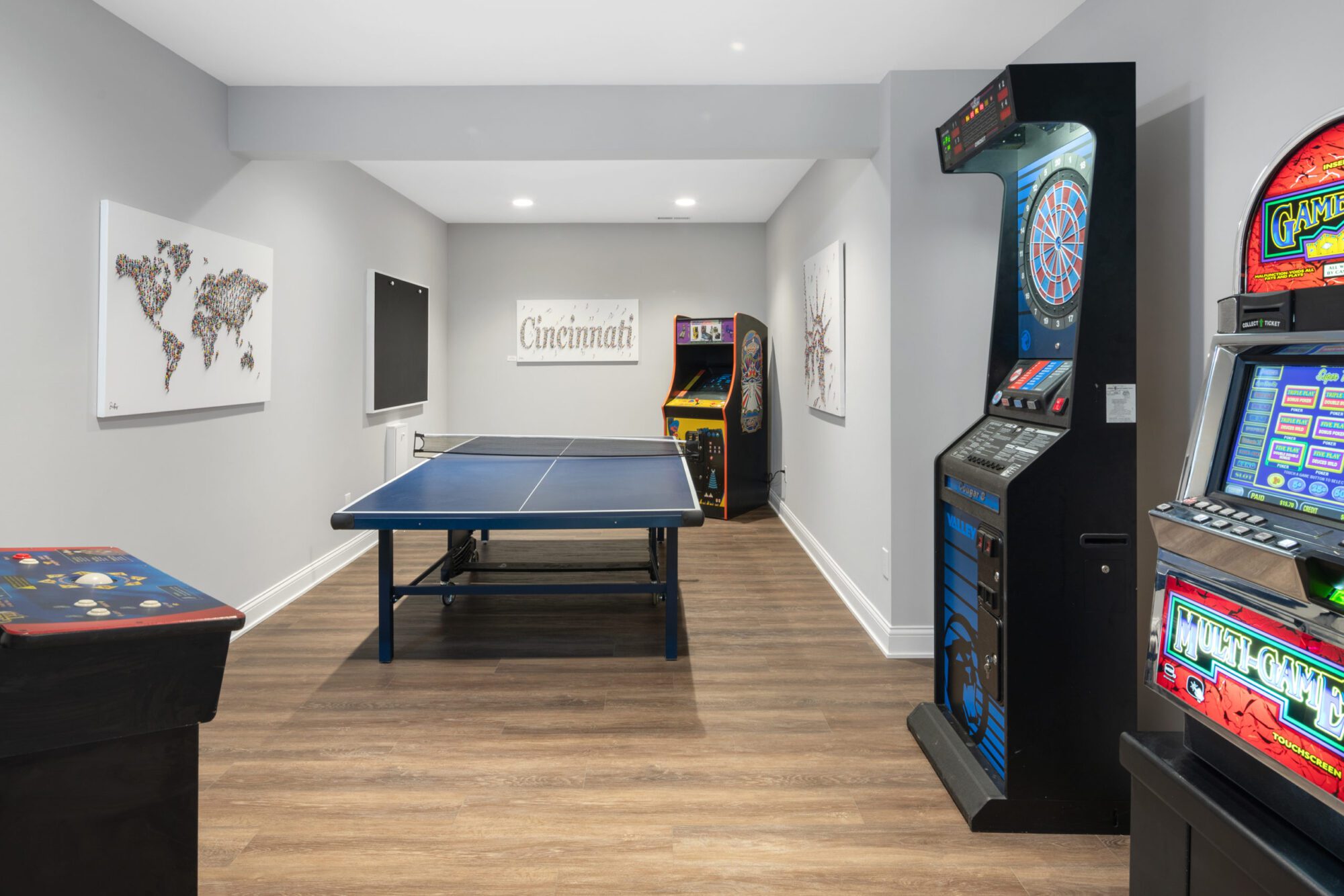 Fun & Games
Another entertaining option for the whole family is a game room! Specifically, a ping pong table or pool table is a fun addition to a lower level. Additionally, the game room pictured above has some classic arcade games! This kind of room can be flexible and entertain family and friends alike.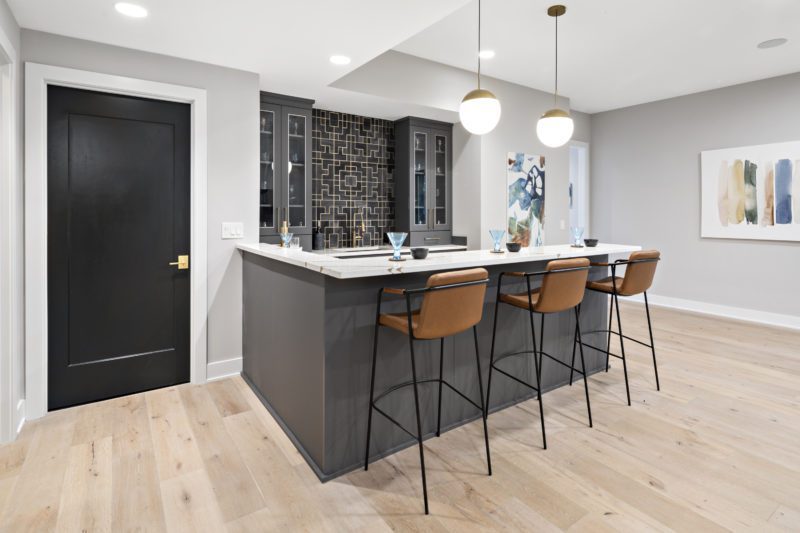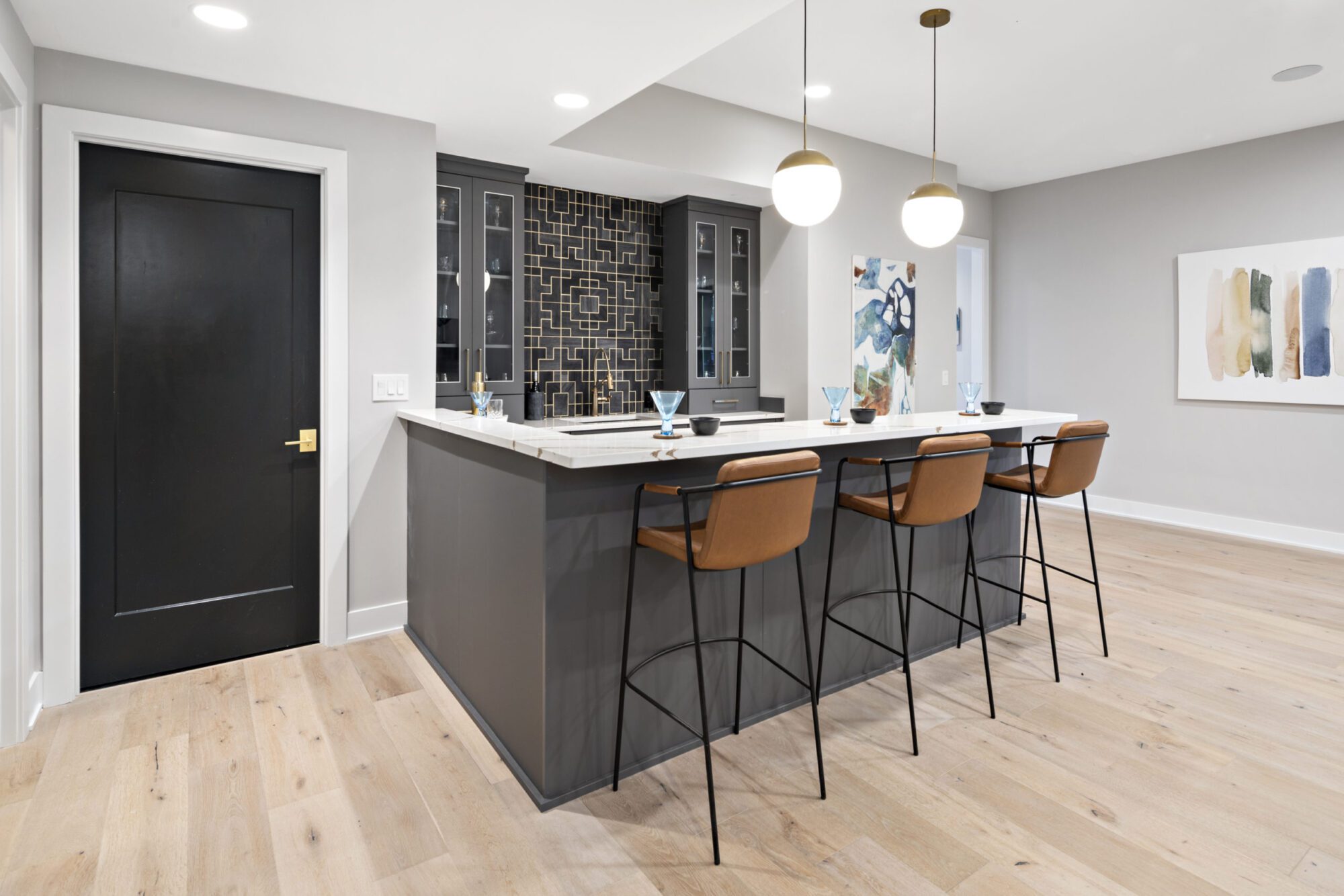 Convenient Food & Drinks
Nothing kills the party more than having to leave to find food and drinks! A wet bar in the lower level of the home is a great addition to the entertainment space. Specifically, it makes getting food and drinks more convenient when hanging out downstairs.
The pictured bar above has a counter with bar stools for seating and meals. There is also a dishwasher, refrigerator and freezer, and microwave built into the cabinetry. With all these appliances, it's essentially a second kitchen. Specifically, this bar area is open to a media room with seating (not pictured). In this home, the owners also added a guest room to the lower level. Essentially, they wanted guests to have their own mini-kitchen to make their stay even more comfortable.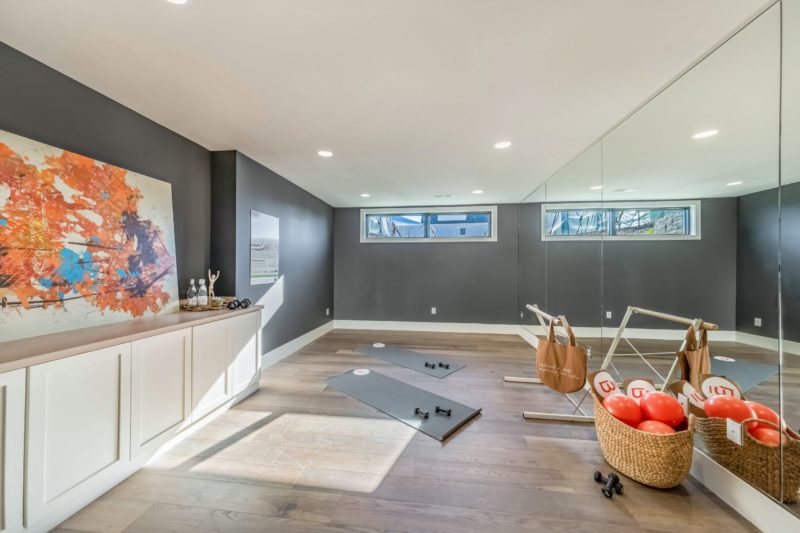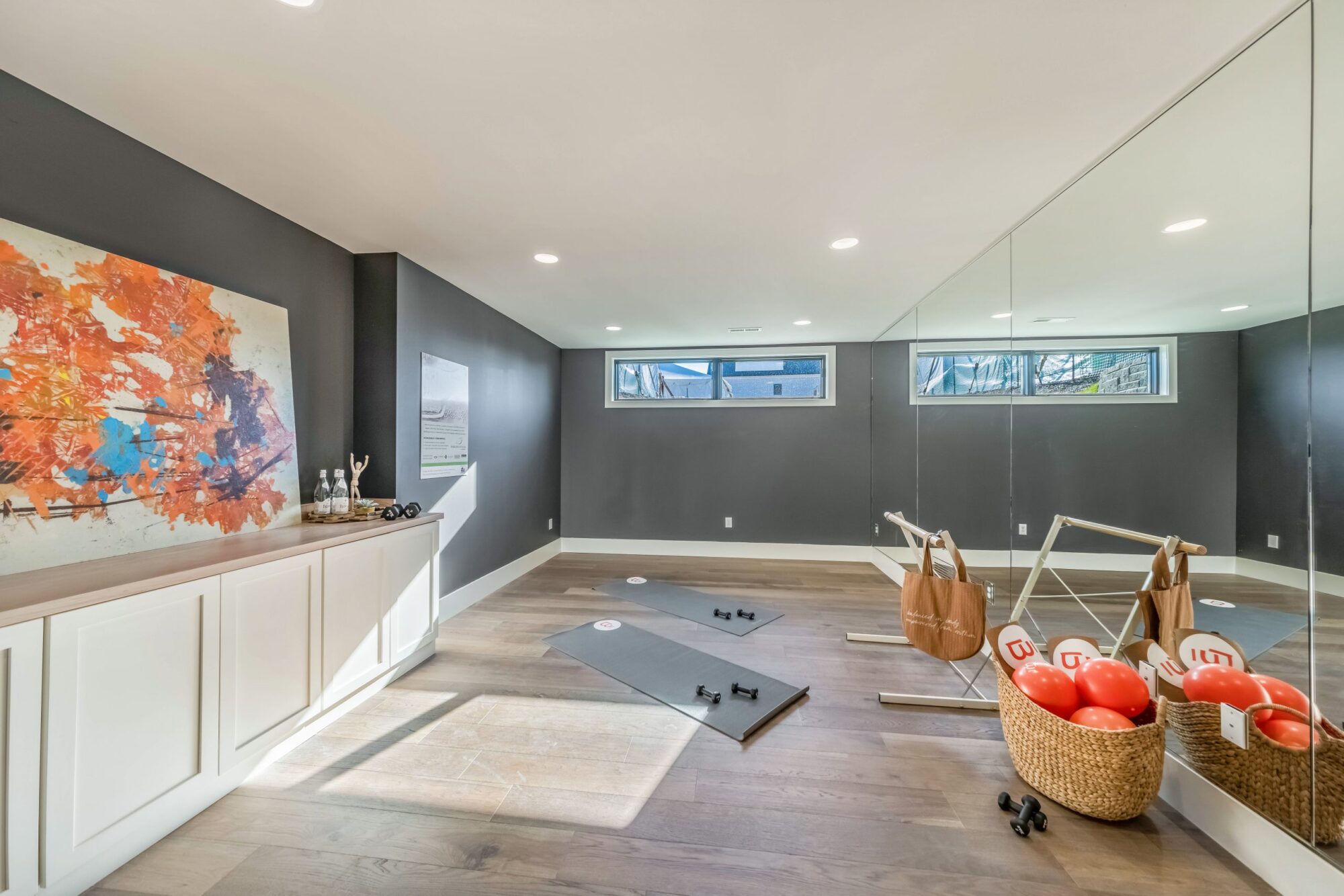 Home Gym
There's no better motivation to work out than a beautiful gym in your own home! The lower level of a home is a perfect place for a home gym. Specifically, because it is out of the way of guests and is easy to keep cool.
The home gym pictured above features a large transom window at the top of the room for natural light. Windows of any kind make a big difference in a room and can help it feel less like a basement. Additionally, there's a large mirror wall which makes keeping form easy and the room feel larger. There is plenty of space for equipment and custom built-ins can hide small equipment to keep the space tidy.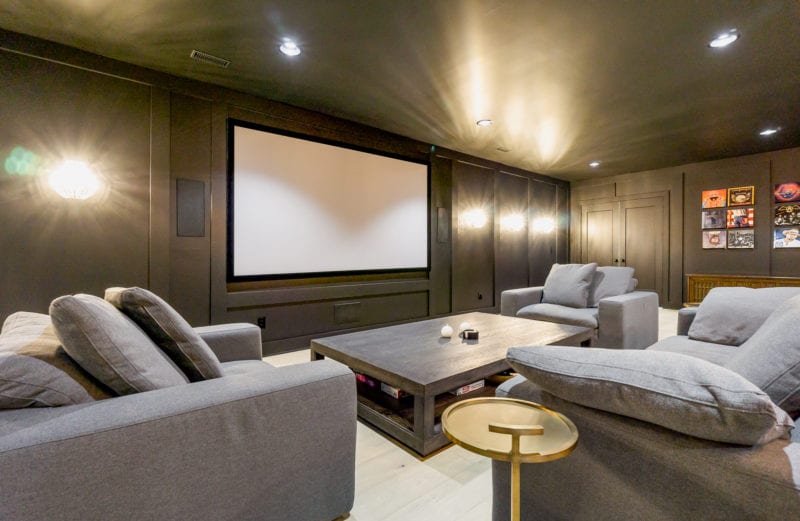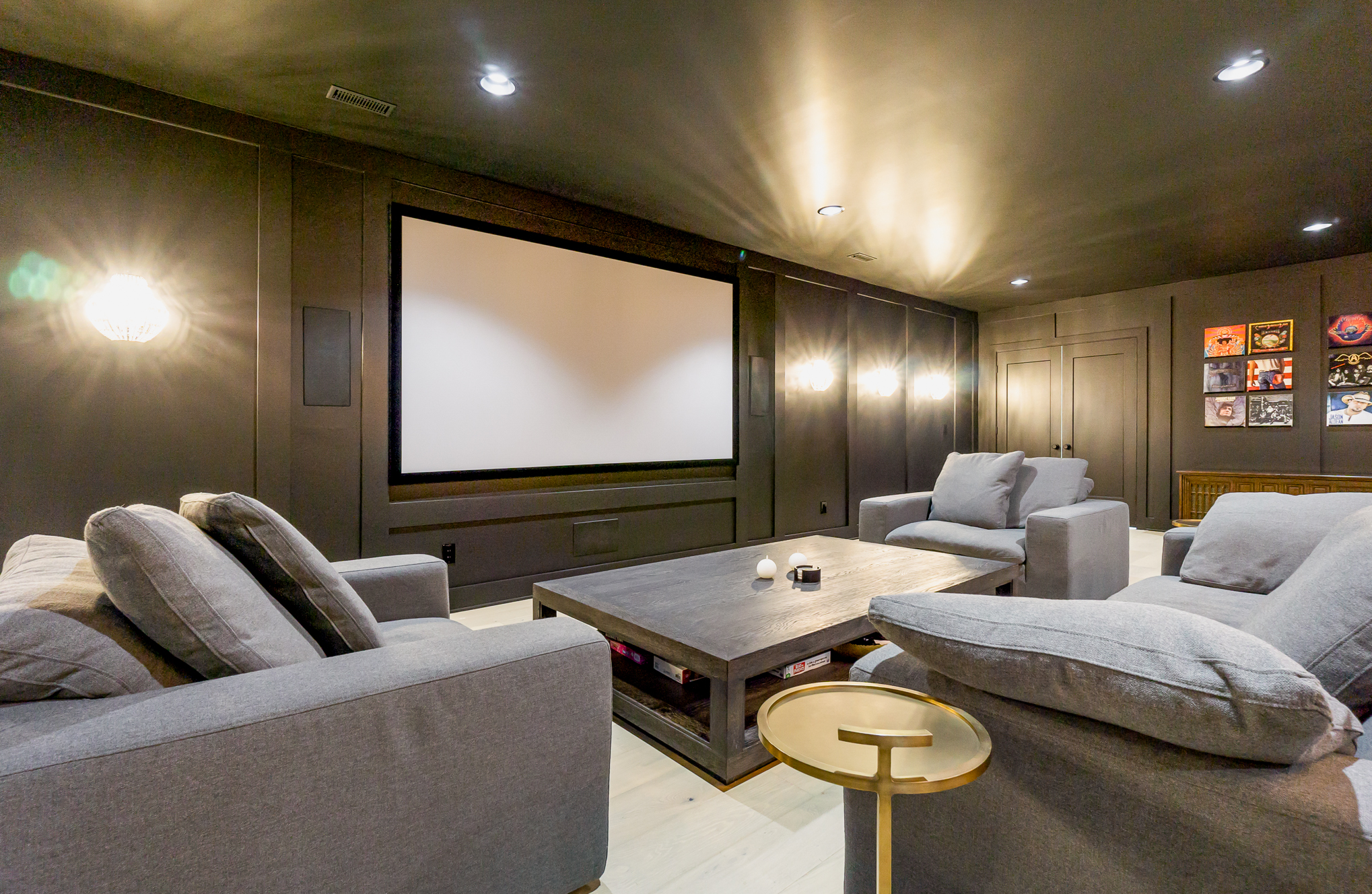 Media Room
One of the most common uses of the space is to add a media room to the lower level. A media room, on the other hand, can be much more than a white room with a TV. The media room above has wood panel moldings and unique wall lights to give it the feel of a movie theater. For a more seamless design, there is a projector and a screen that is flush with the wall instead of a TV.
This media room, in particular, is open to the basement's bar and eating area. This allows everyone on the lower level to enjoy the game or movie from any location.
The Perfect Finished Lower Level
Ultimately the perfect finished lower level depends on your interests, wants, and needs! Everyone has different priorities and lifestyles, which is why we love coming up with custom ideas for new homes. If you are looking for more inspiration and planning a new home, check out our full gallery of finished homes. Additionally, if you want to contact us regarding a potential custom home project, fill out our contact form!