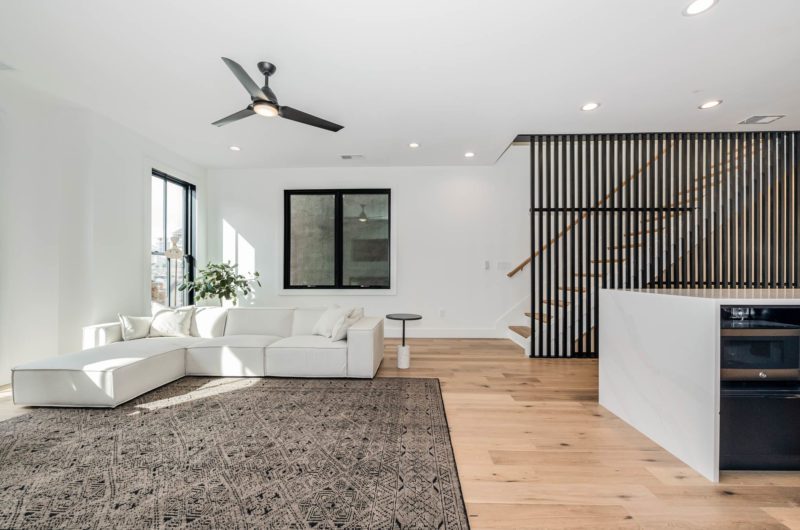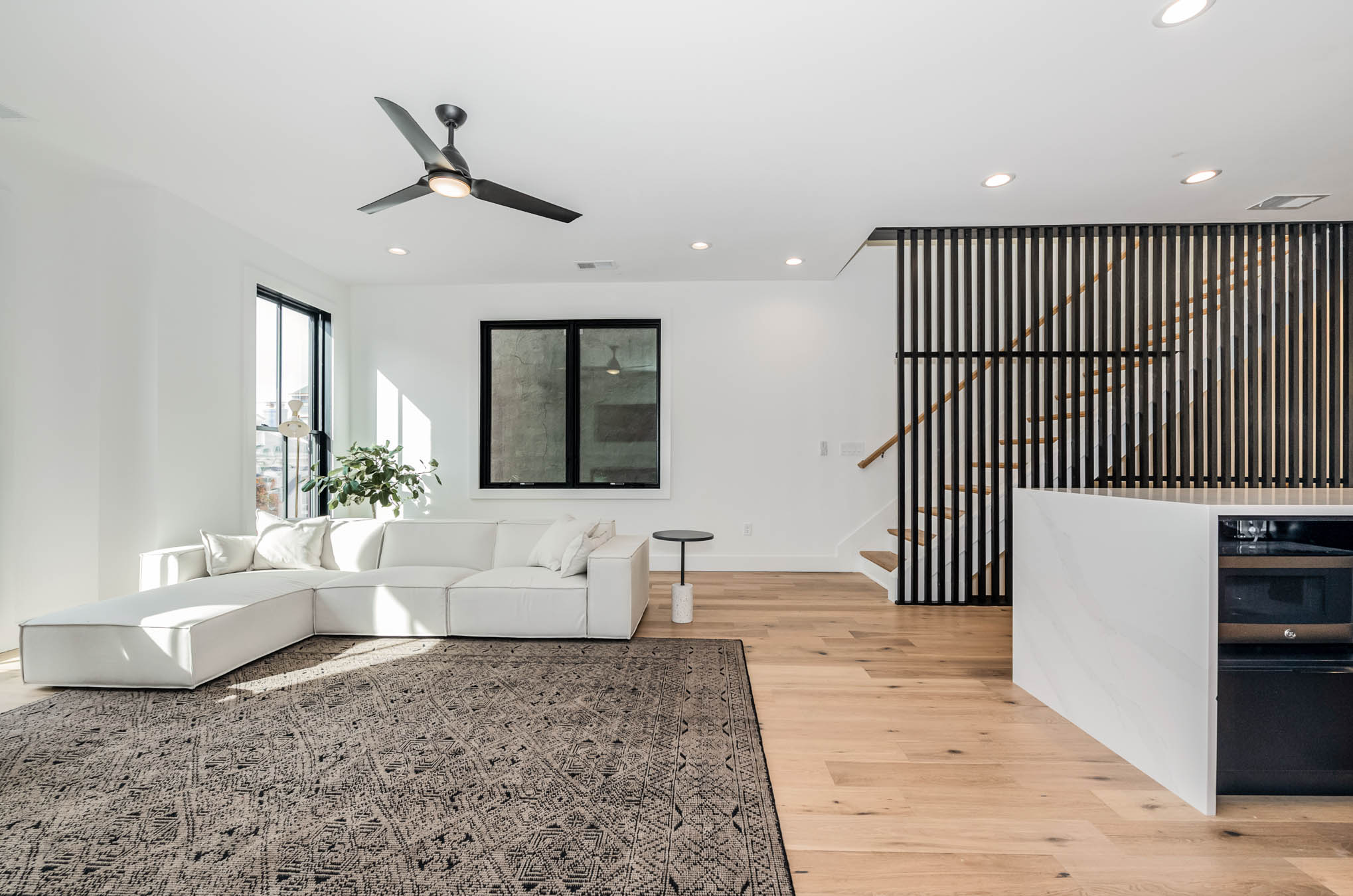 Modern & Sophisticated Homes
We love building modern homes! In fact, it's kind of our M.O. One of the main reasons why clients are so excited to work with us is that we understand and appreciate modern home design. From the exterior to the floor plan, the majority of the homes we build are modern in design. Check out some of Redknot Homes' most eye-catching modern homes in Cincinnati.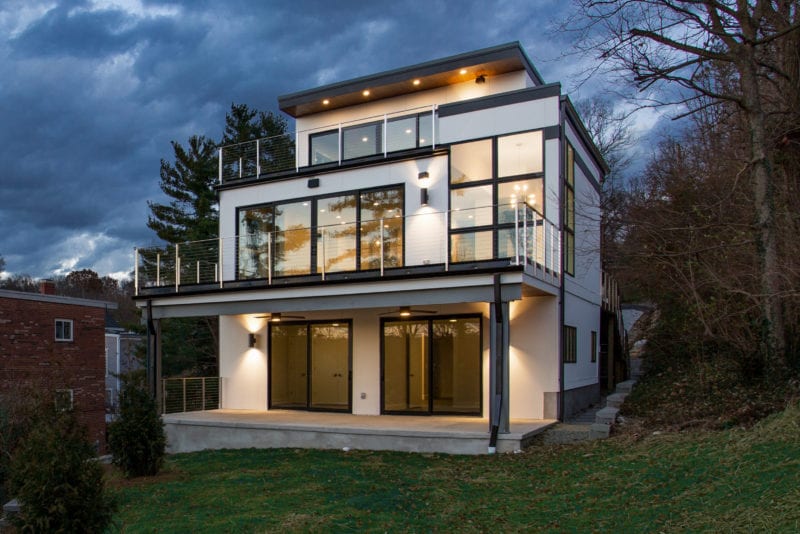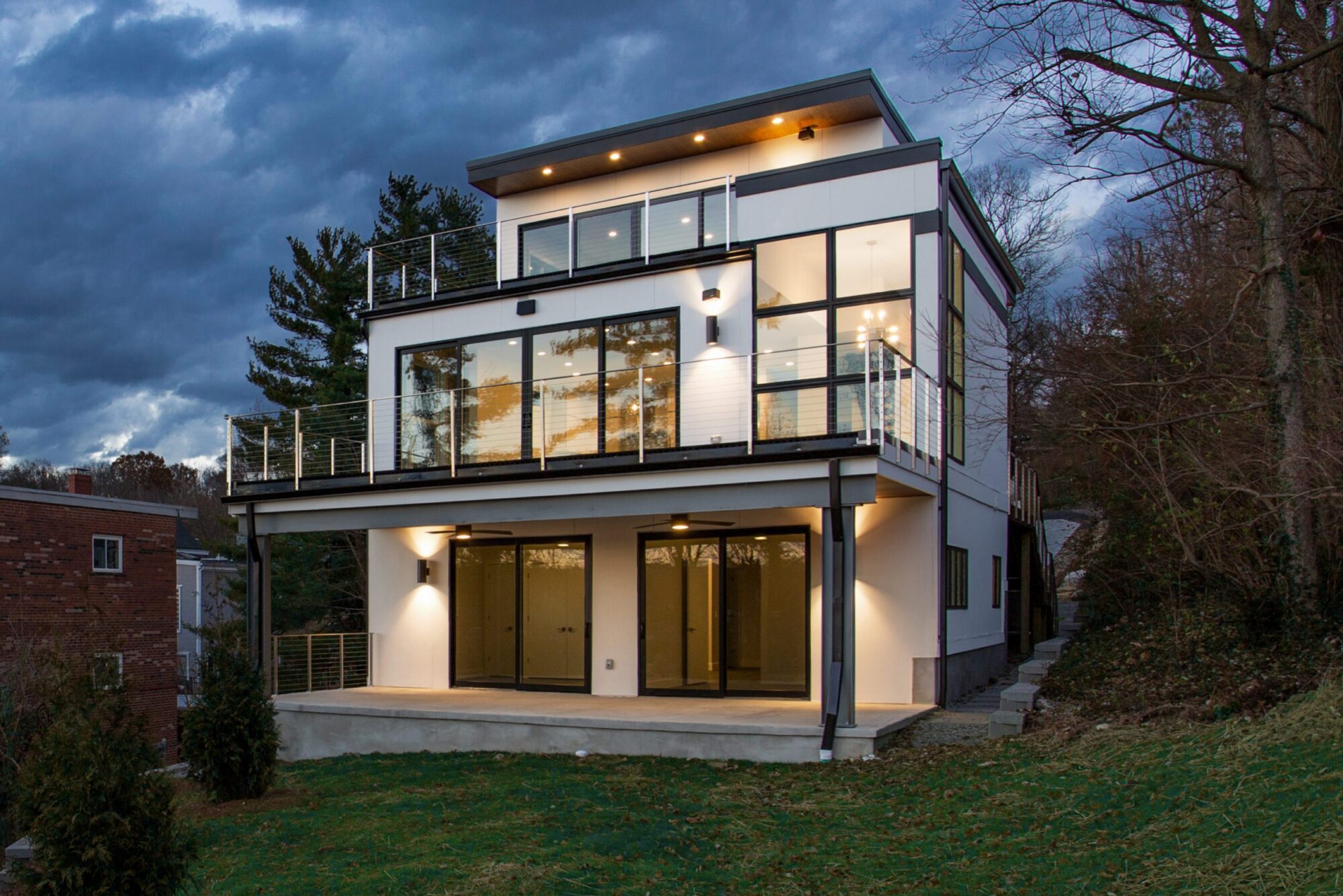 Black & White Chic in Hyde Park
This stunning Hyde Park contemporary home is all about contrast and clean lines. Natural light enters the home through the transom and floor-to-ceiling windows on each level. This home has over 3,000 square feet of finished living space and outdoor access to the river and city views on each level.
Specifically, the house has four bedrooms, three full bathrooms, and one half-bathroom. The primary living areas on each floor are open-concept with little obstruction. This design creates spectacular views from every area of common space.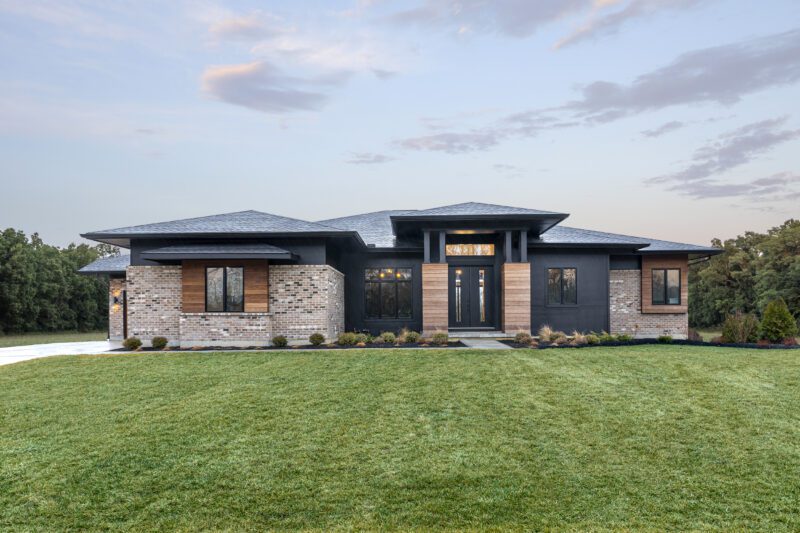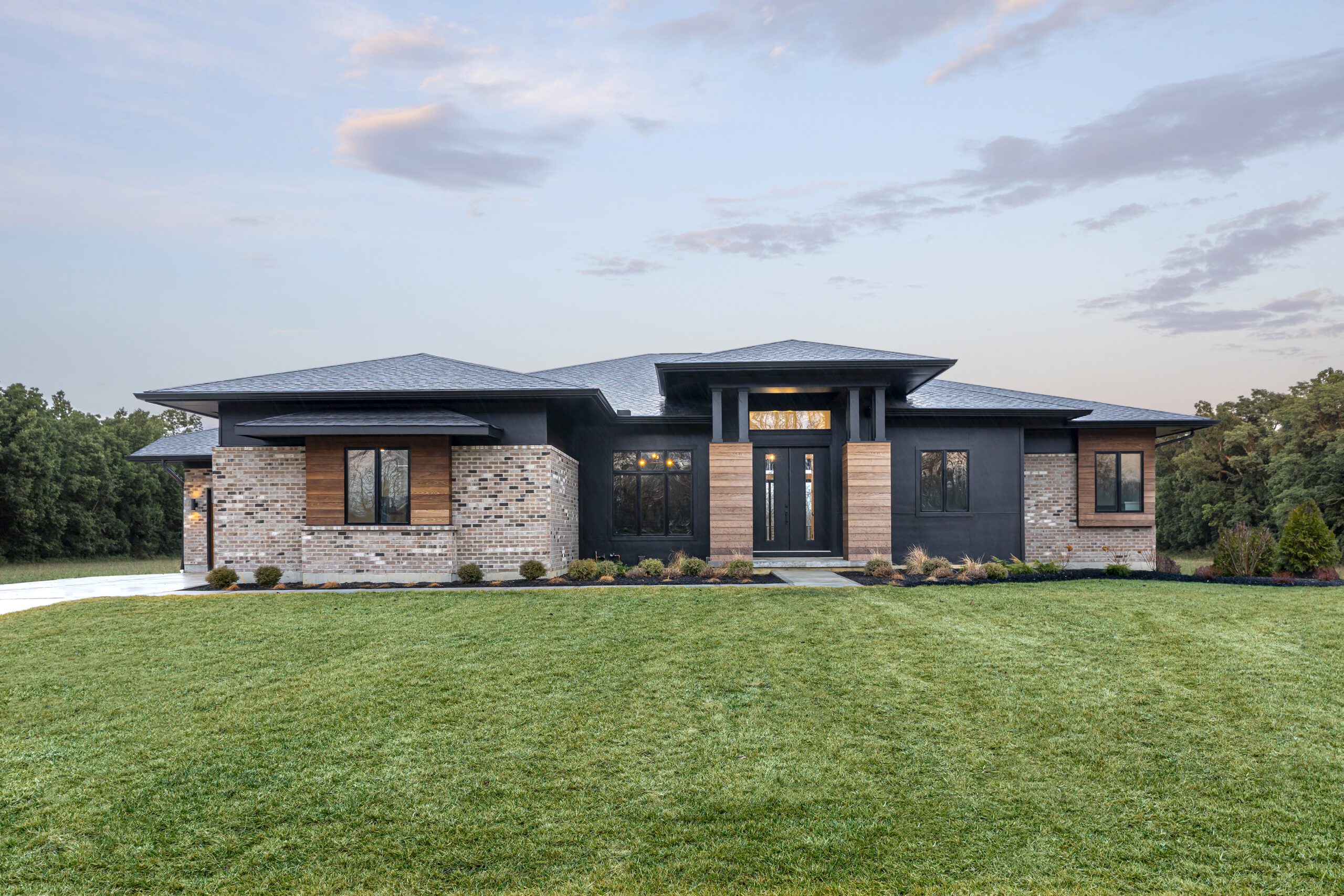 Sprawling Modern Ranch in Anderson
This modern Cincinnati home is in an east-side suburb, Anderson Township. In a neighborhood of mostly traditional 2-3 story custom homes, this modern ranch steals the show. Black windows and paneling combined with gray brick and natural wood on the exterior balance style with warmth. The interior of the home boasts a similar color scheme with natural wood floors, accents, and white and black finishes.
Additionally, the home is over 4,600 finished square feet with four bedrooms, and three full and one half-bath. There is also a study, a golf simulator theatre, and a media room with a custom wet bar. The modern and trendy finishes of this home are primarily matte gold and black.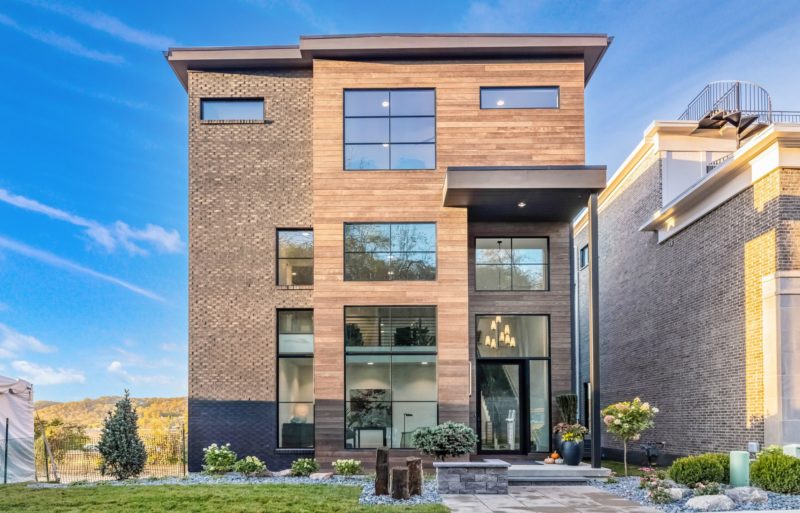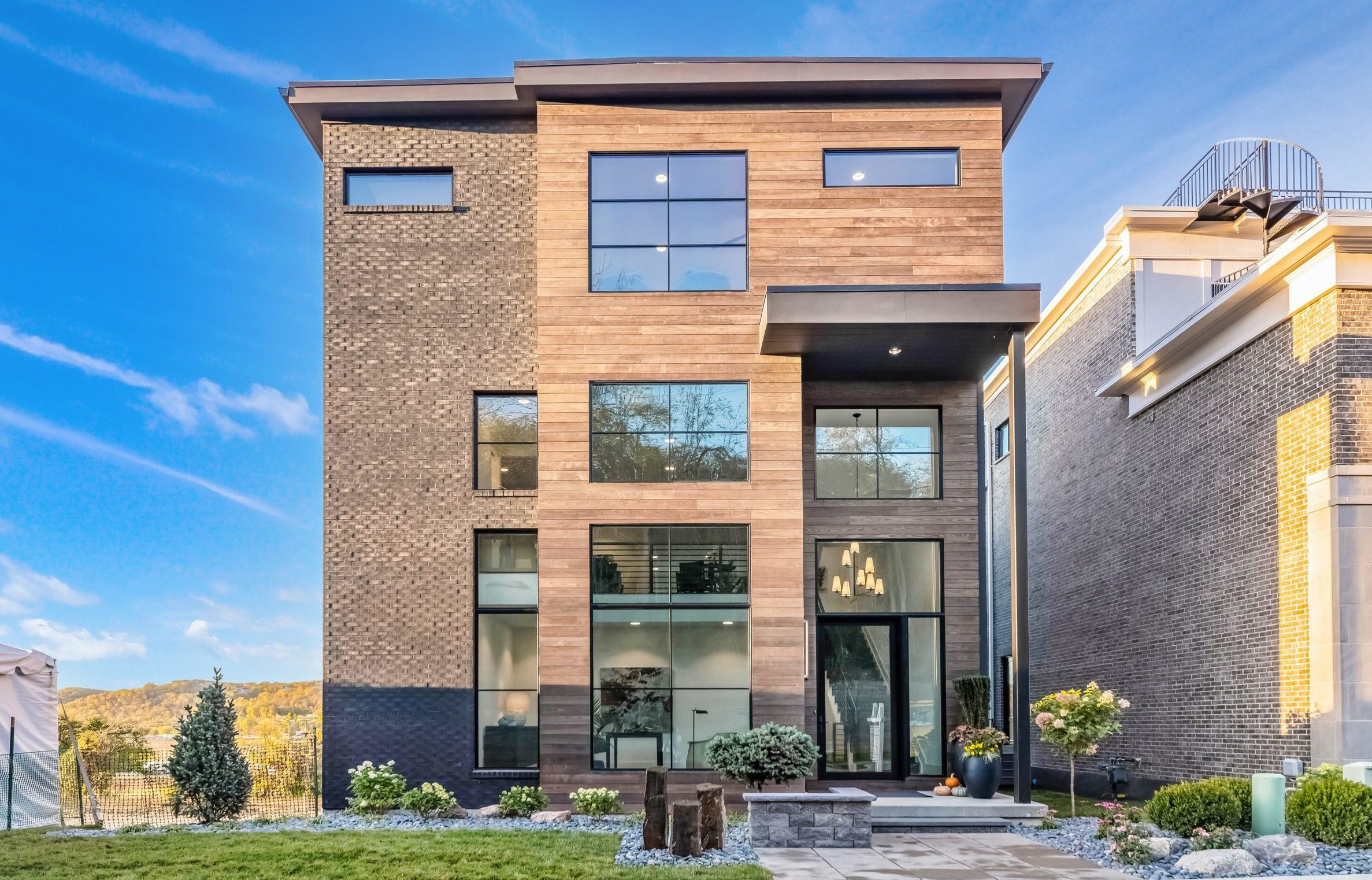 Riverside High-Rise
Redknot Homes designed this four-story giant, "The Conductor" for the 2020 Cincinnati HOMEARAMA Show. Inspired by modern, luxury hotels, its design has an emphasis on openness and luxurious finishes. With vast windows, black brick, and wood paneling, the exterior is bold and sleek.
The house offers more than 5,000 finished square feet. Specifically, there are four bedrooms, four full bathrooms, and one half-bath. A home gym, a study, and an entertaining room off the rooftop deck with spectacular river and city views are among the extras. The interior design is open-concept, with elements of white, black, and gray. The majority of the fixtures are matte black or gold in color. Finally, natural wood is throughout the house to add warmth to contemporary architecture.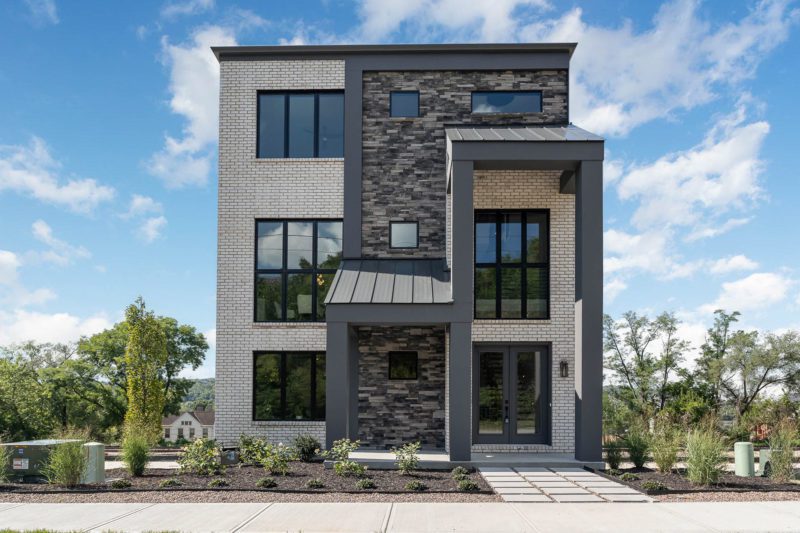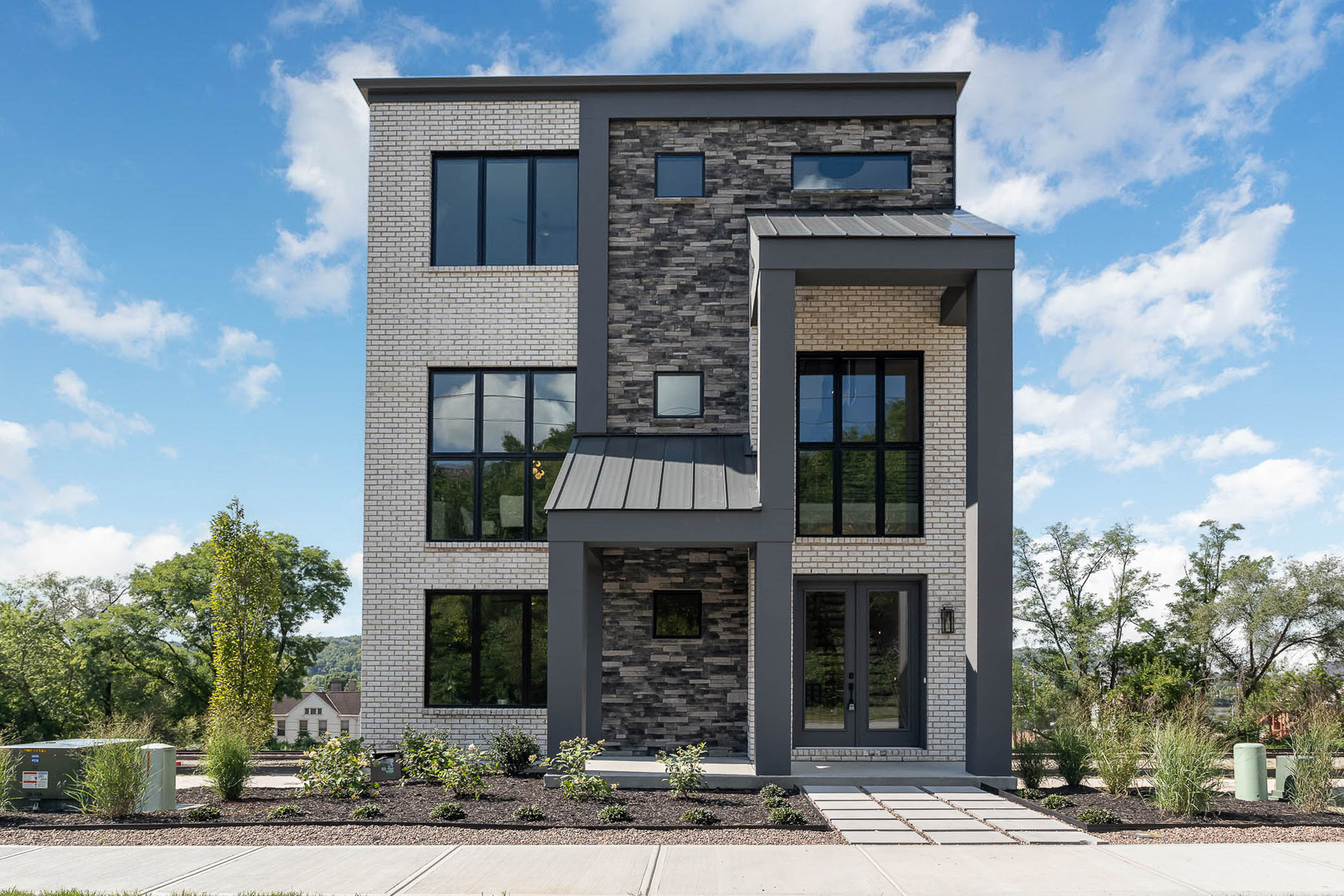 Brick & Stone River Home
This beautiful home built in Walworth Junction features gray stone and white brick on the exterior. The interior of the home is similar to the Conductor home, with open concept living space on the third and fourth floors. Similarly, the color palette inside is mainly white and has a variety of gray tones.
Specifically, this home includes four bedrooms, and four full and one-half baths at 3,614 finished square feet. There is also a two-car garage in the rear, a bonus room on the fourth floor, and a great rooftop deck.
View this home's full profile here.
Build Your Modern Dream Home
Finally, if you've been daydreaming about a new modern home in Cincinnati, make it a reality! Redknot Homes builds 100% custom homes and also offers semi-custom floor plan options that can be built on our homesites or a client's land. Specifically, we have in-house designers who can help you design a modern home from start to finish. Reach out to us via our contact form or give us a call to discuss your potential new home project.