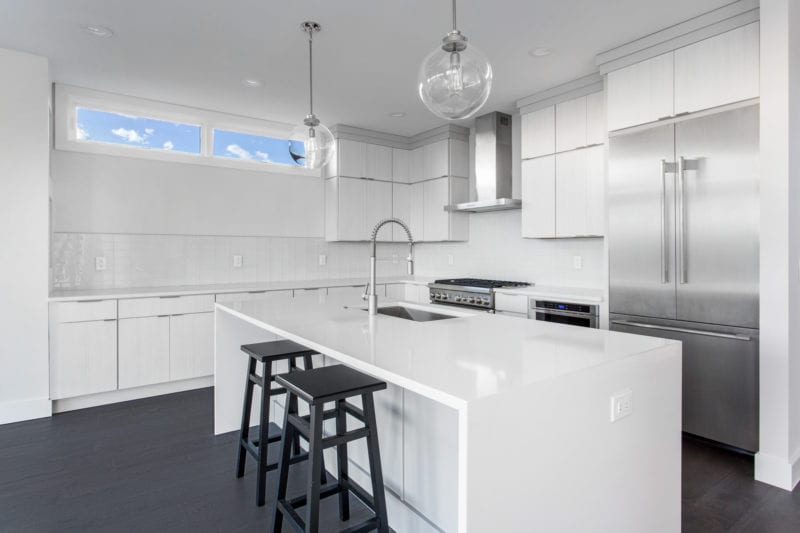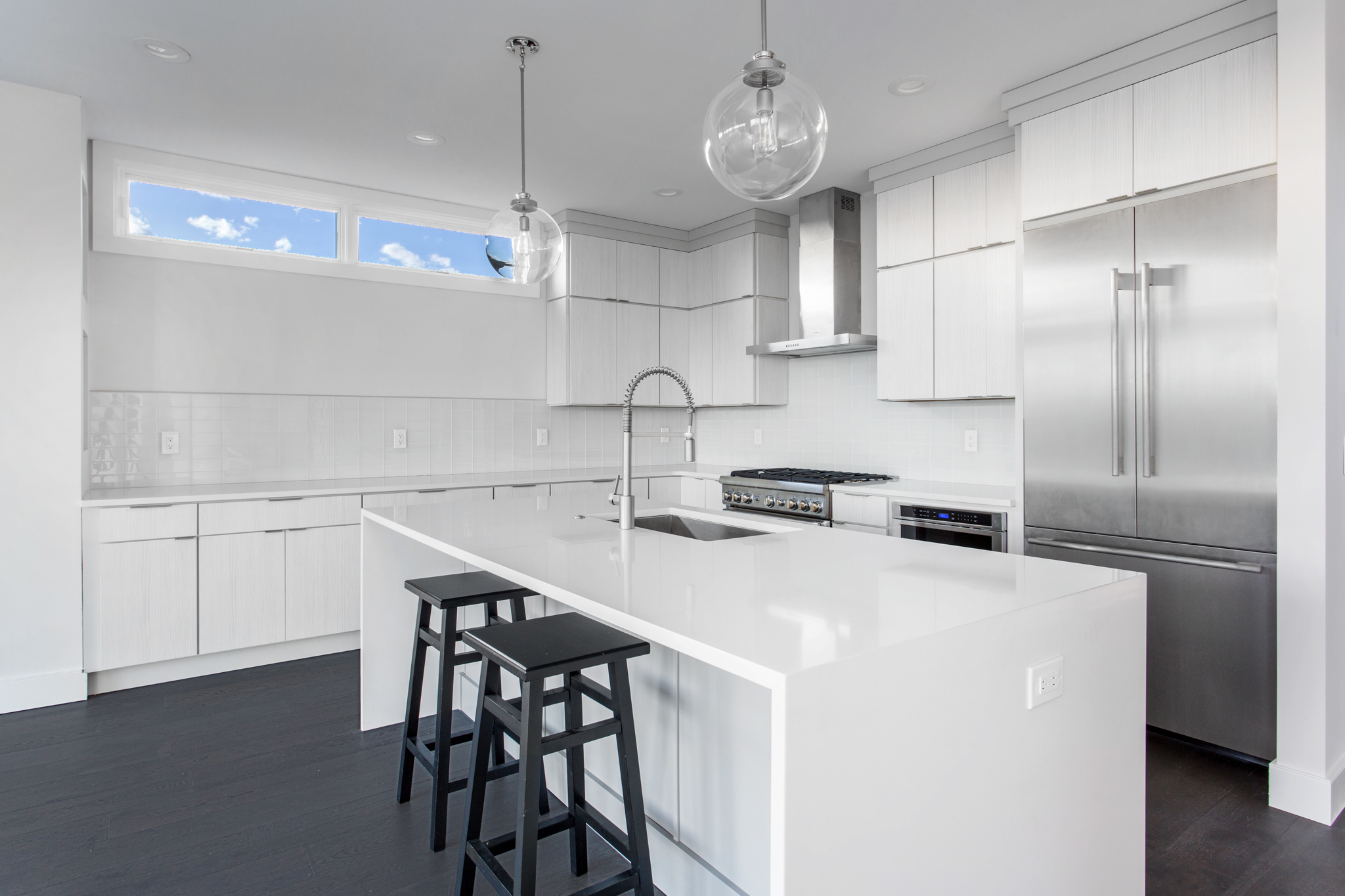 When it comes to building the home of your dreams, there are many choices involved. The first choice for many clients is selecting between a production builder or a custom builder for their project. The budget of a home limits most clients from building 100% custom. Specifically, in Cincinnati, Ohio, a custom builder will not build a custom home for less than $400,000. When researching these options, you will find pros and cons to both production and custom homes. However, the best choice for you will depend on your specific wants and needs. Below we've highlighted key details of Production Homes vs. Custom Homes to aid in making your decision.
What is a Production Builder?
Production builders are high-volume home builders. Specifically, they typically build an entire neighborhood of similar homes instead of stand-alone home projects. They typically have a library of floor plans and selections but limit the options for personalization.
Most suburban areas utilize this building method. Essentially, this is an easier and quicker way for developers to build and sell lots of homes. The simplicity of pre-set floor plans and finish options is attractive to many buyers. Production homes are perfect for those who want a faster building timeline and minimal customization. Additionally, these are better options for some buyers because they are less expensive than custom homes.
Most production home builders:
Offer land and the home as a package
Build homes for first-time luxury buyers
Allow buyers to choose their desired exterior and interior finishes
Allow buyers to choose from a limited menu of options
Have pre-designed floor plans that have limited flexibility
What is a Custom Home Builder?
A custom home builder creates a unique, one-of-kind home. While a production builder might be thousands of homes a year, a custom home builder may only build 30. Essentially, a client can personalize a home in every way suitable to them. Custom homes can also be designed to be built on any homesite. Ultimately the homesite can be acquired by the client or purchased from the builder.
At Redknot Homes, we offer 100% custom and semi-custom options.
Custom homes avoid the stereotype of being cookie-cutter, unlike their production home counterparts. Essentially, these homes are perfect for people who have specific design ideas and want a unique home. For example, if you want a golf simulator and a rooftop deck with an outdoor kitchen, you need a custom home plan. Additionally, they are a good fit for clients who want to be heavily involved in the building process.
Redknot Homes:
Can build on your land, one of our lots, or we can help you acquire the land you desire
Can offer unlimited design options that fit within your budget
Manage both the architectural design and construction process from start to finish
Can build a supplied floor plan or create custom floor plans for you
Heavily involves the owner in the project to personalize every aspect of the home
The Production Home Process
A large part of the production builder's strategy lies with buying the right type of land. With a high volume, often systematic approach to construction, they typically build homes in large master communities and fine-tune most aspects of the construction process.
The developer of the community works closely with the builder to insure an attractive mix of homes. To vary the look of each home, there are often different elevations for each floor plan. By changing window placements, gables, and the shape and size of the front porch, a single floor plan can achieve various looks. These homes can also be built with different colors and materials, such as varying brick, stucco, and siding shades.
Buyers typically start the process by selecting a lot within the community and their favorite floor plan option, and the desired elevation. Next, the buyers will work with the builders to personalize their homes by selecting colors, finishes, and other vital products such as appliances, countertops, and flooring.
It is important to note that buyers who choose a production builder will likely not be able to change the basic structure of the home and floor plans they have chosen.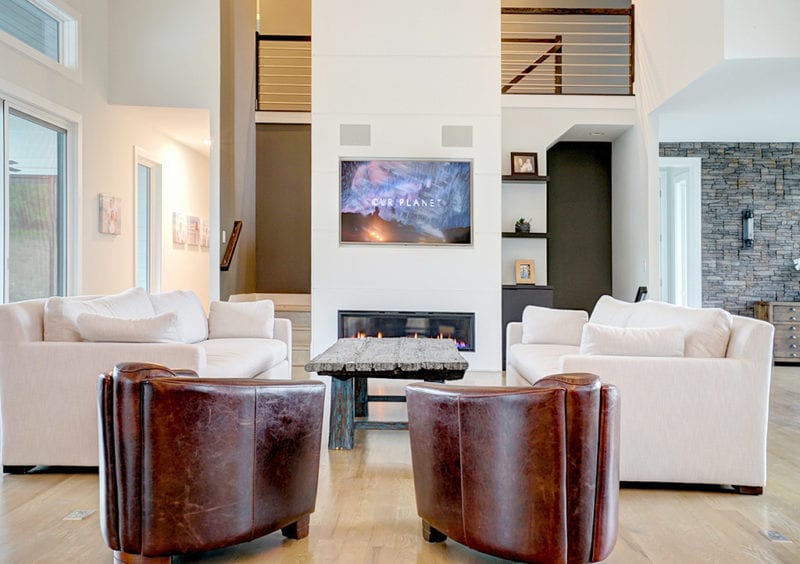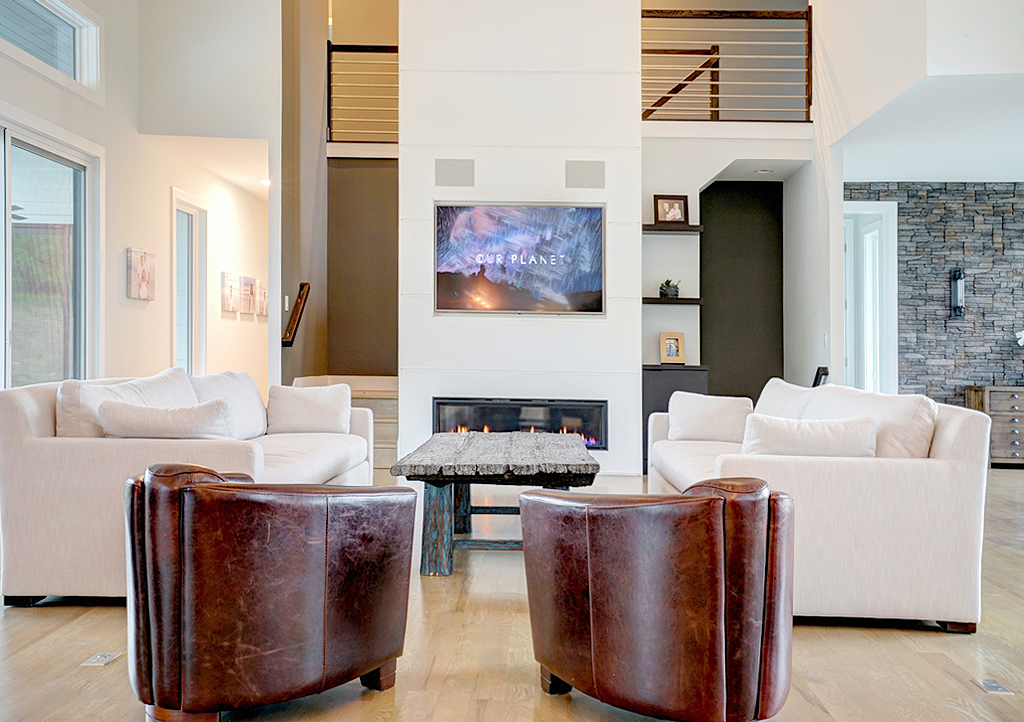 The Custom Home Process
Firstly, the custom home building process features many more variables than a production home does. The client must decide every detail of the home. The home's size, design, finishes, location, and more are all customizable.
After selecting a custom home builder, you will begin designing a home. Some people supply their own floor plan from an independent architect for a builder to build. This is the design-bid-build method, which we do not recommend. We recommend our clients work with the custom builder and their team (which includes an architect), to design the home. This is the design-build method. Learn about these two methods in our blog.
Essentially, you'll be able to customize all the features and details of your home. The design process of a home is more effective and efficient when a home site is acquired in advance. Specifically, you can take full advantage of your lot's landscape. For example, you can strategically place windows, doors, and decks for optimal views and natural lighting.
Unlike a production home, your choices are nearly unlimited (within your budget). While custom homes can be more costly, Redknot Homes has excellent relationships with local businesses to help keep your project within budget.
The Main Difference Between Production vs. Custom Homes
The main difference in the home building process for production homes vs. custom homes is the planning process. Ultimately, the process is longer for a custom home than for a production home. Building a semi-custom home with a custom builder is the middle ground between a 100% custom and a production home. Additionally, a semi-custom home reduces the time spent planning. As a result, this is a good option for those interested in custom features with an expedited timeline. Make sure to review the expected timeframe of your custom build upfront to avoid any surprises.
Selecting Your Building Method
Finally, we hope you feel more comfortable choosing the right option for your new home. Are you interested in building a custom or semi-custom home in Greater Cincinnati, OH? If so, we would be happy to learn more about your project. Contact us today via our website or give us a call for a free consultation.