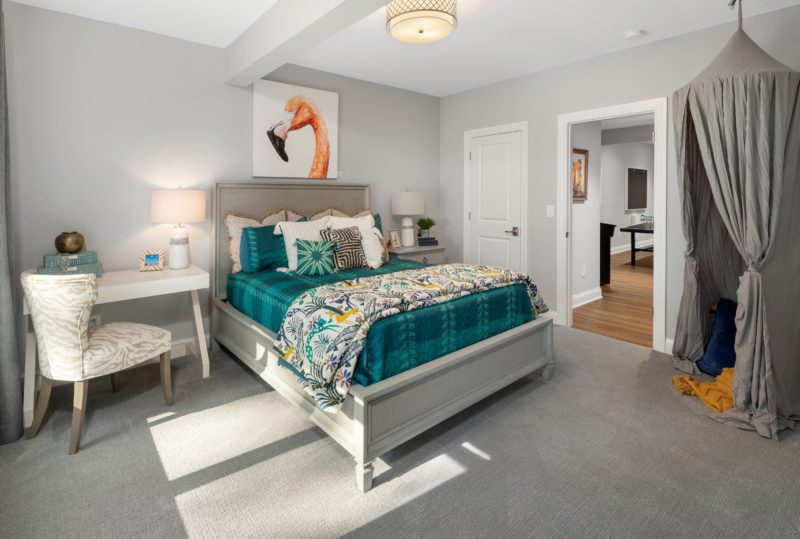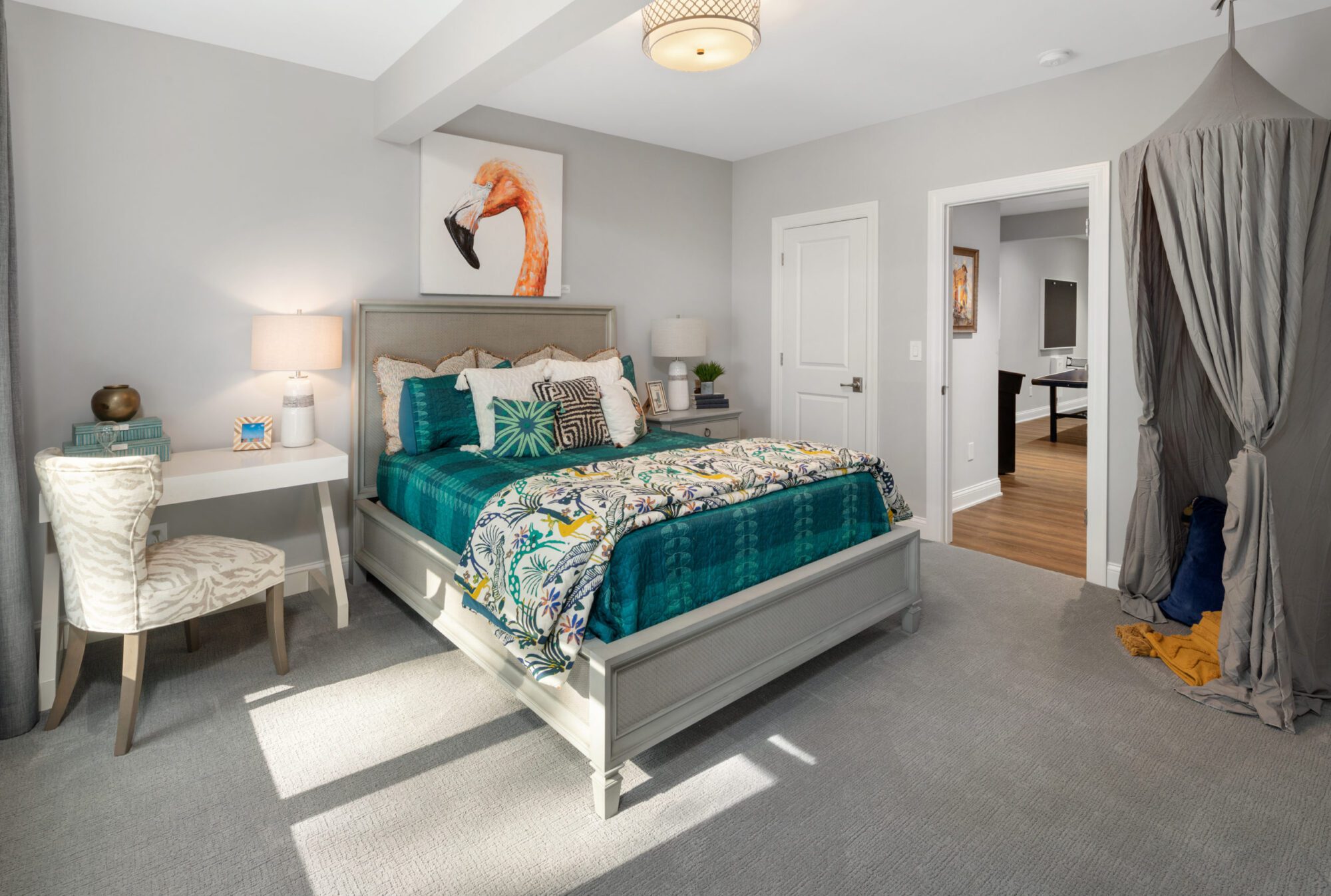 A lot can change in a year, including the most popular home designs! Of course, custom homes are as popular as ever in 2022. The most popular home designs of 2022 all have some very specific design features. This article will show you the most popular home designs that we have created for our most recent clients.
Two-Story Transitional with Optional Finished Basement Design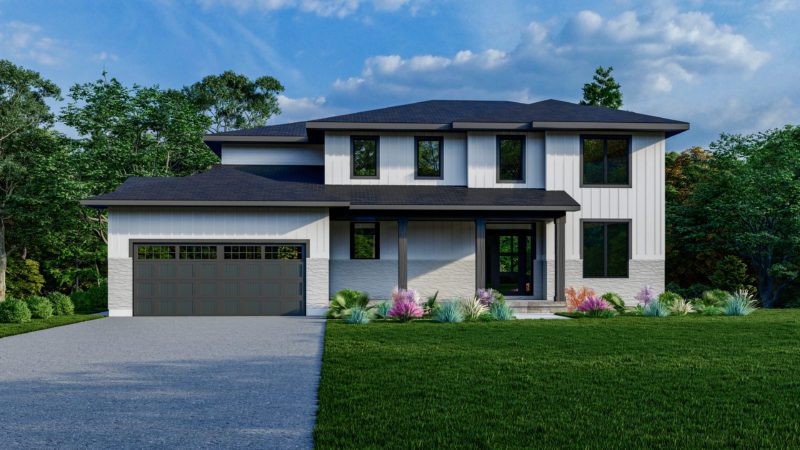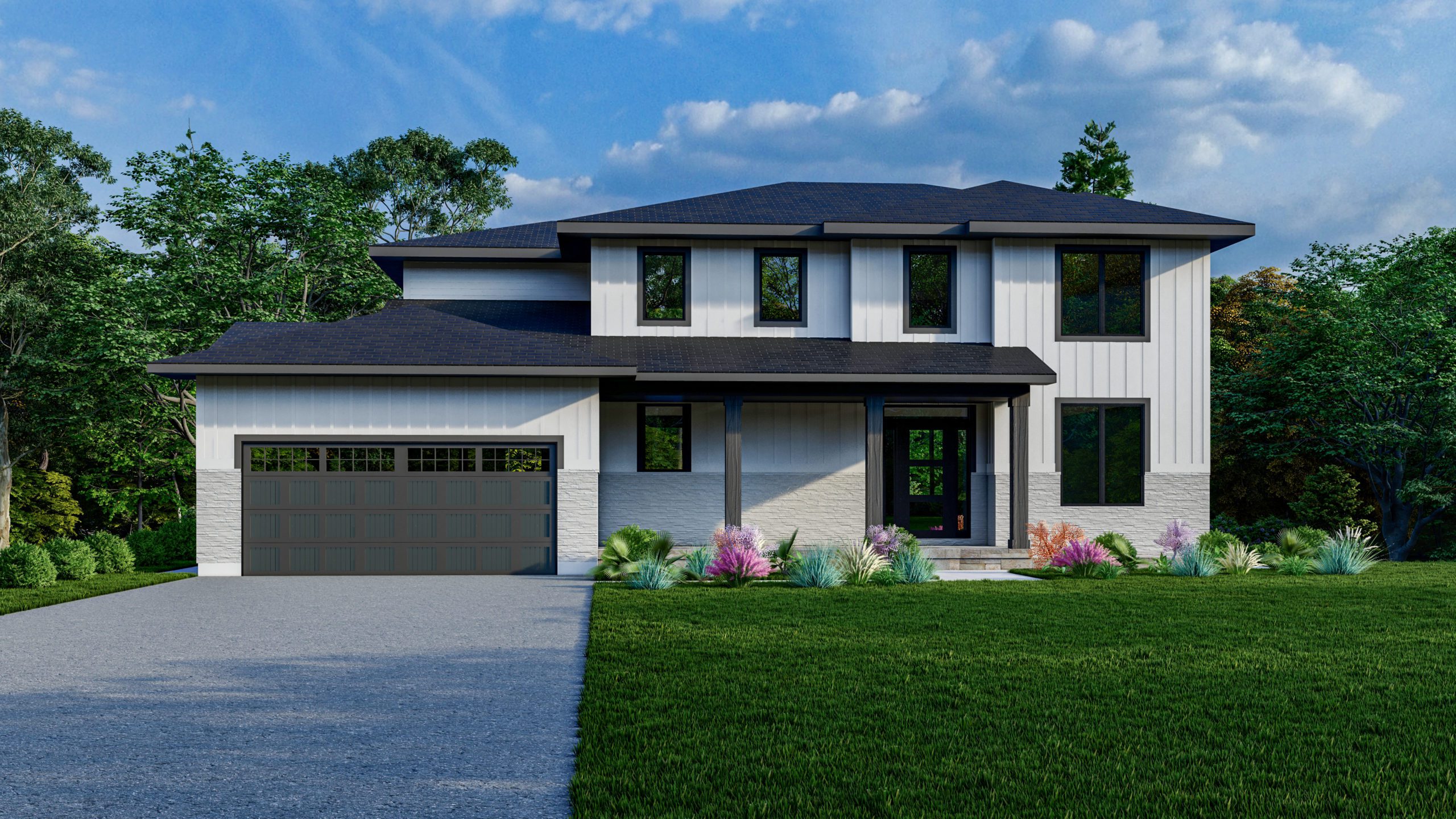 This first popular home design accommodates the entire family. Specifically separating communal areas from private quarters and providing versatile bonus space to be used as needed.
First Floor
This home design was initially intended for construction in The Reserves of Anderson development in Anderson, OH. However, it can be built on a similar size lot elsewhere if desired. The common living areas, including a large kitchen, dining room, and great room, are located on the main level. At the front of the house, there is a welcoming foyer, a private study, and a powder room. Additionally, a large deck at the back of the house is ideal for grilling out and entertaining guests.
Second Floor
The second story of this home features three bedrooms. Two bedrooms share a jack-and-jill style bathroom with private vanity areas. Finally, the last bedroom on this level is the large Owner's Suite. The Owner's Suite features a large bathroom with dual vanities, a walk-in shower, and a walk-in closet. Since the laundry room is also on this level, there is no need to carry laundry up and down the stairs!
Optional Finished Basement
Finally, this home design includes the option to finish the basement. As a result, this gives families the extra space they need for entertainment and guests. Consequently, some clients use the space to create a private guest suite with a separate bedroom and bathroom. Other clients use this space as a family recreation room and fourth bedroom, a home gym, or private office space.
This floor plan is increasingly popular because of its adaptability! The home can be 3-4 bedrooms, 2.5-3.5 bathrooms, and finished square footage of 2,492-3,258 square feet.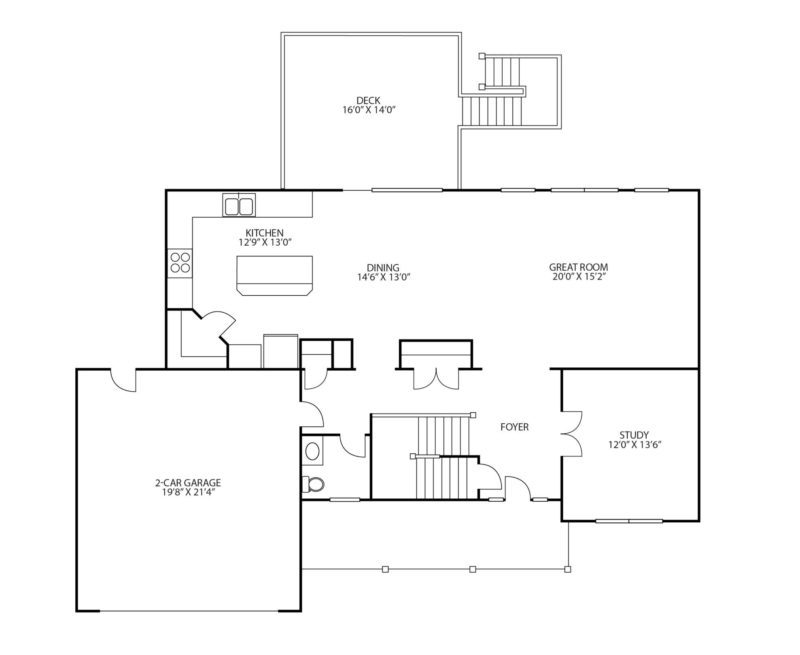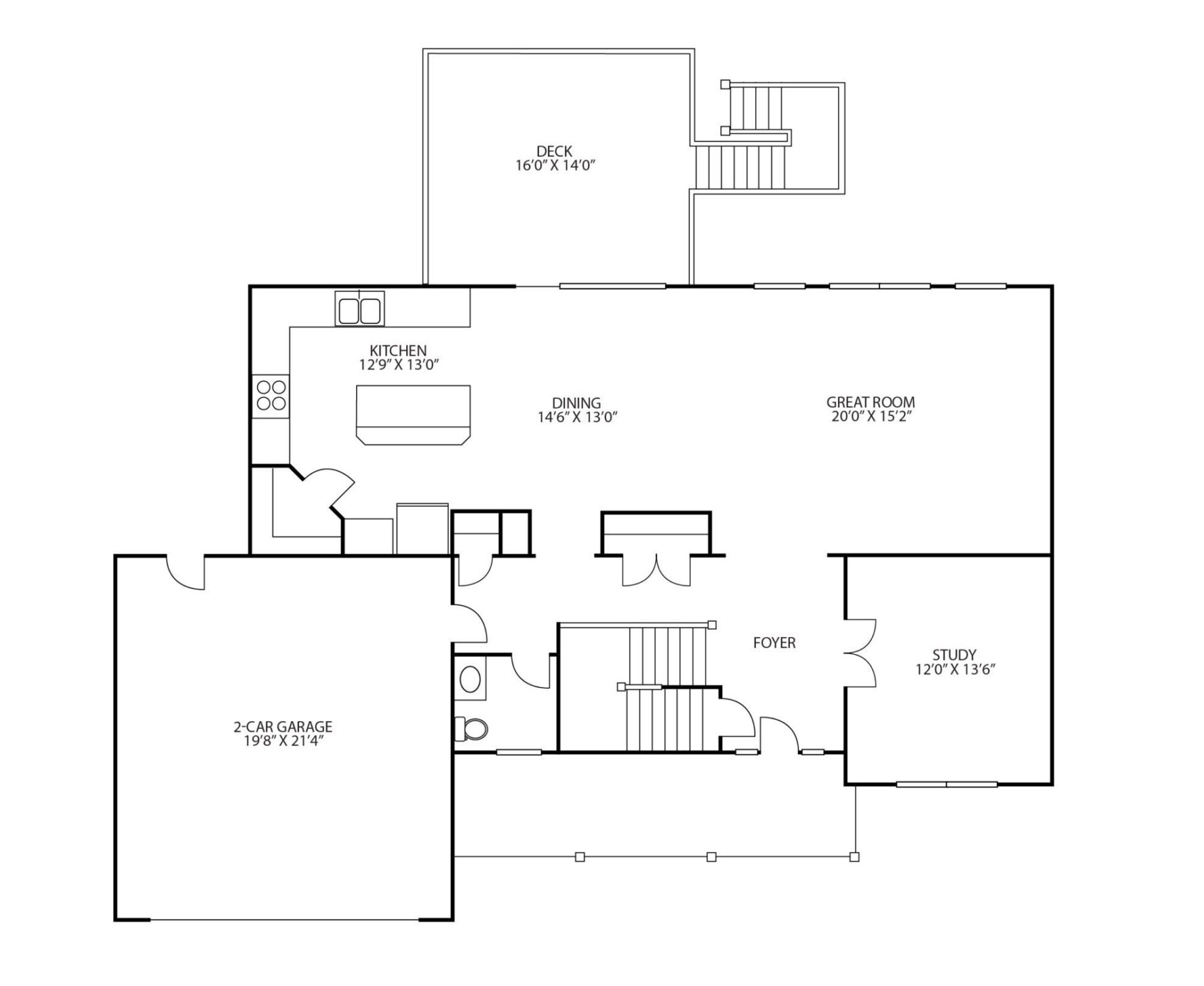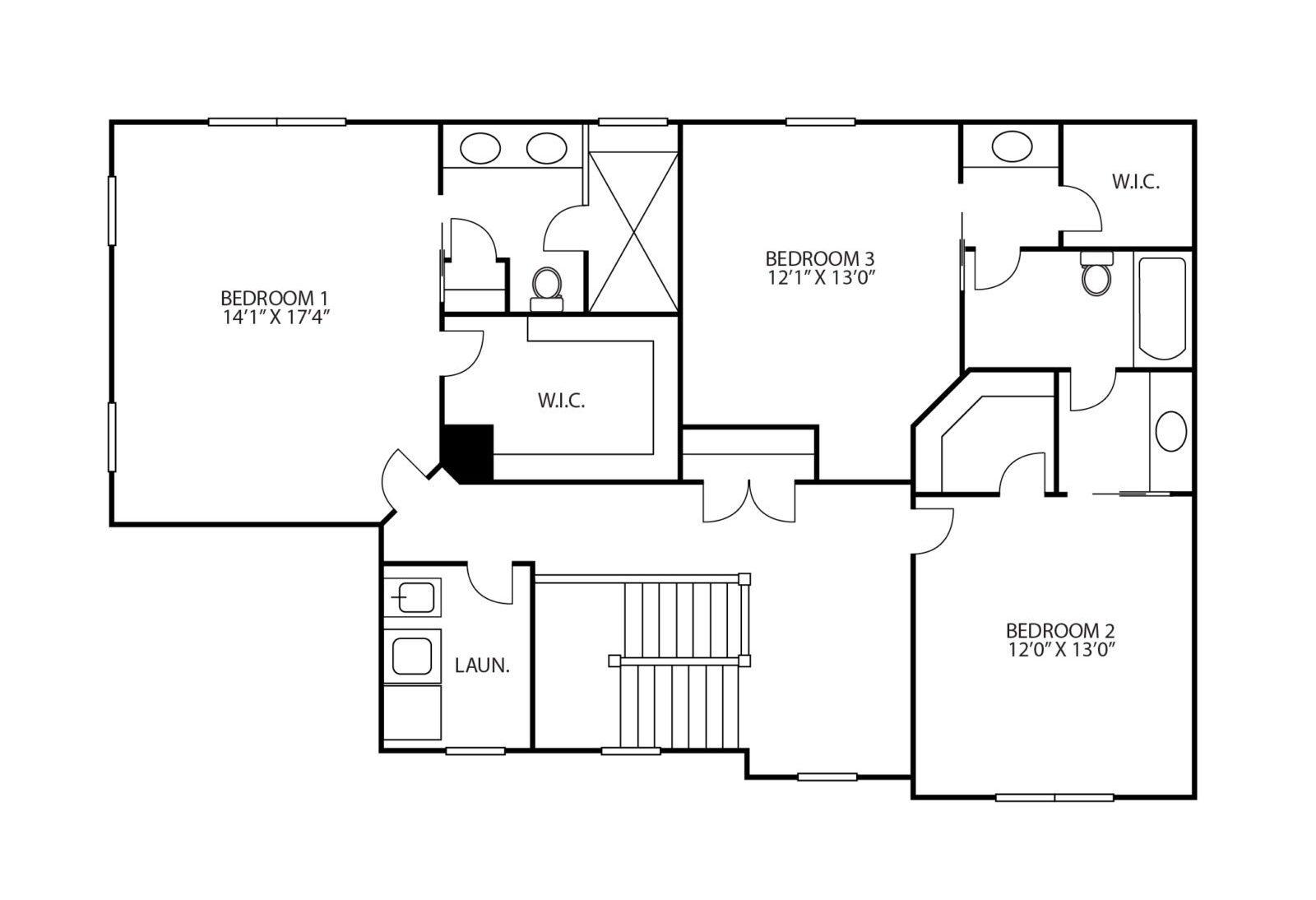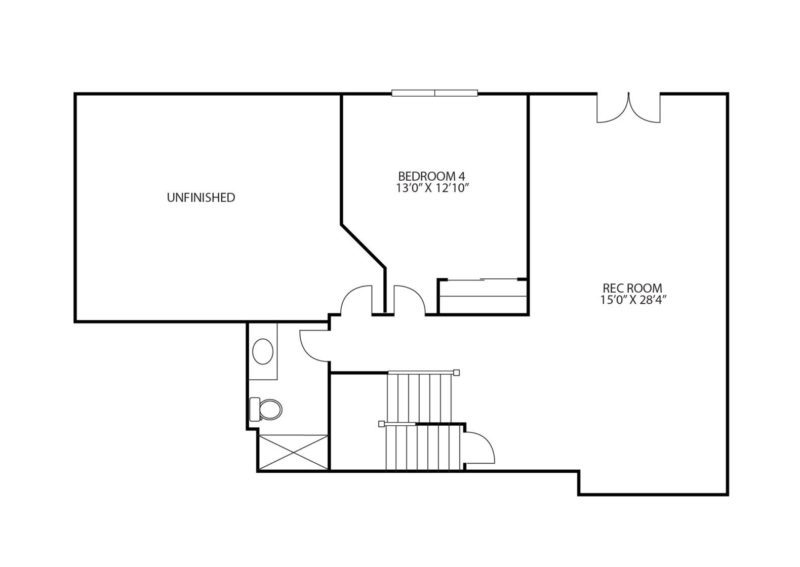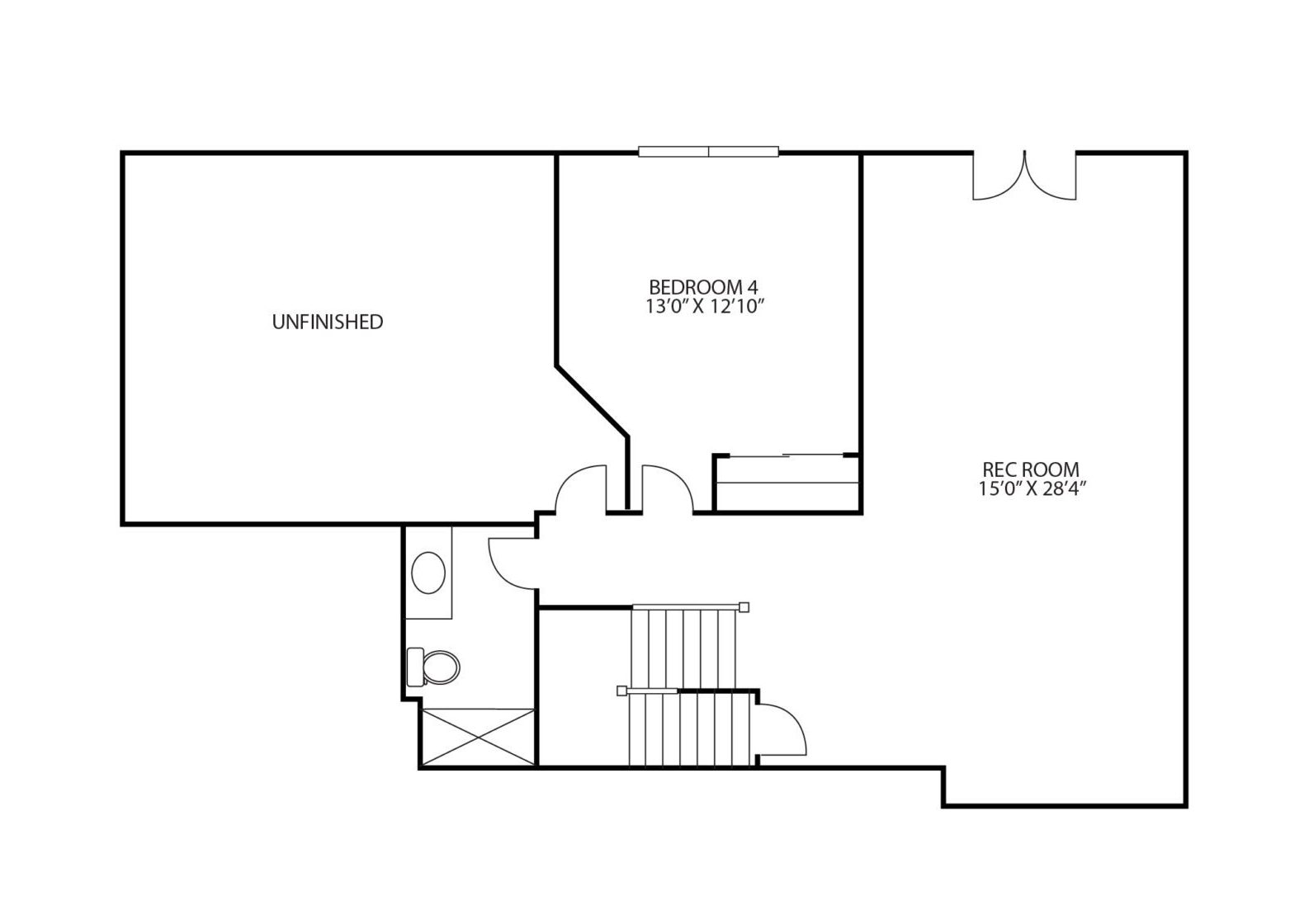 Ranch Home with Finished Basement Design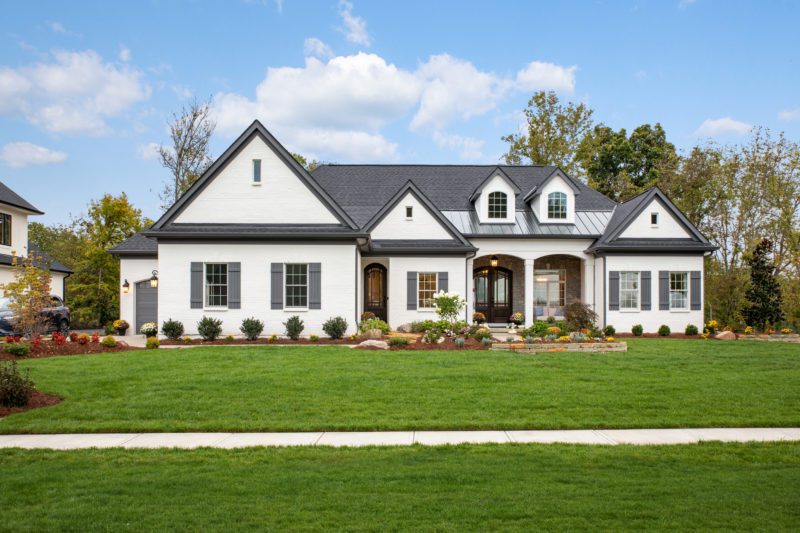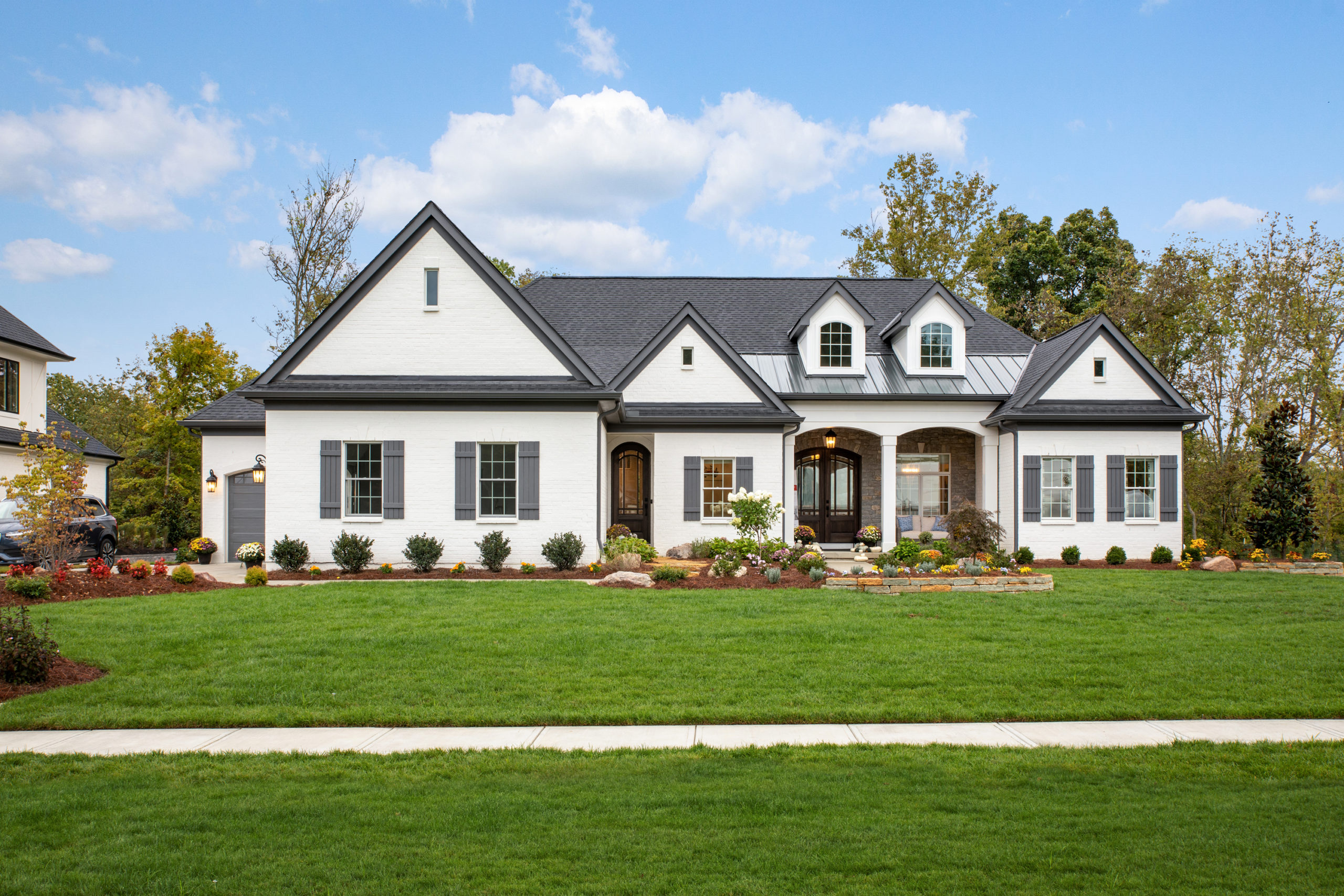 There's a reason this show home in Parkside Estates won so many awards during HOMEARAMA 2021; it's a fan favorite! This ranch has a somewhat traditional floor plan but with an open-concept main living space. There are also entertainment spaces and only one set of stairs, which is desirable for those seeking to age-in-place.
First Floor
Specifically, there are over 5,000 finished square feet in this home. The Owner's Suite is on the first floor and includes a massive bathroom and dual walk-in closets. An additional bedroom and office are also located on this floor. The main living area, including the kitchen, great room, and dining room are one open-concept space. Finally, there is a three-car garage, laundry room, and 1.5 additional bathrooms on this level.
Finished Basement
In this home design, the finished basement has two bedrooms that share a unique jack-and-jill bathroom. There is also a golf theatre, a game room, and a family room. As a result, the finished basement can be the ultimate family fun zone!
However, for clients who prefer a smaller floor plan, this can easily be converted to a three-bedroom home. Reducing to a two-car garage and shrinking the overall size of this home can also be good money-saving options for clients who need less space.
You can see finished photos of this home, dubbed Double Eagle Ranch.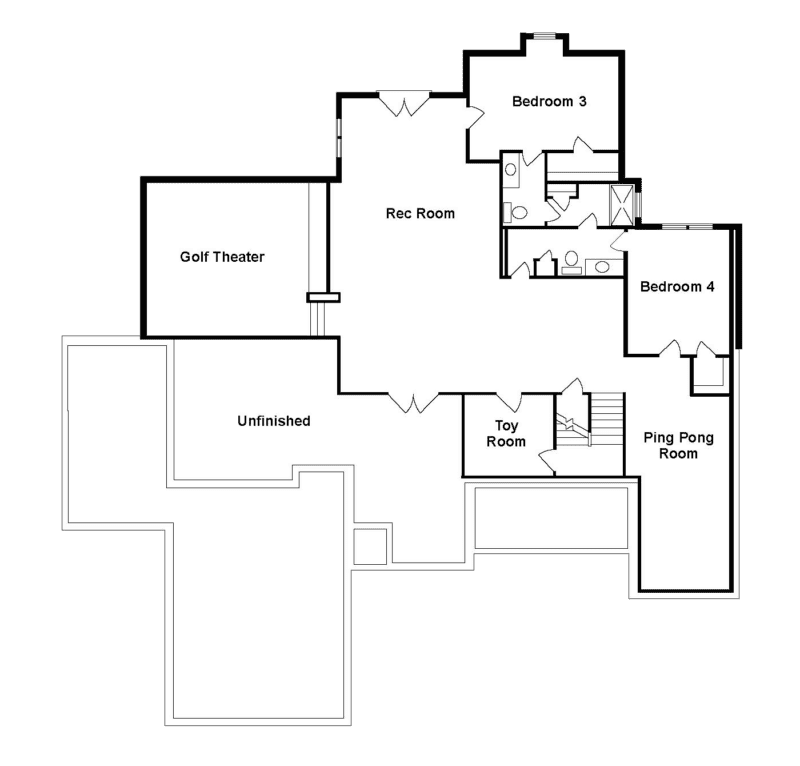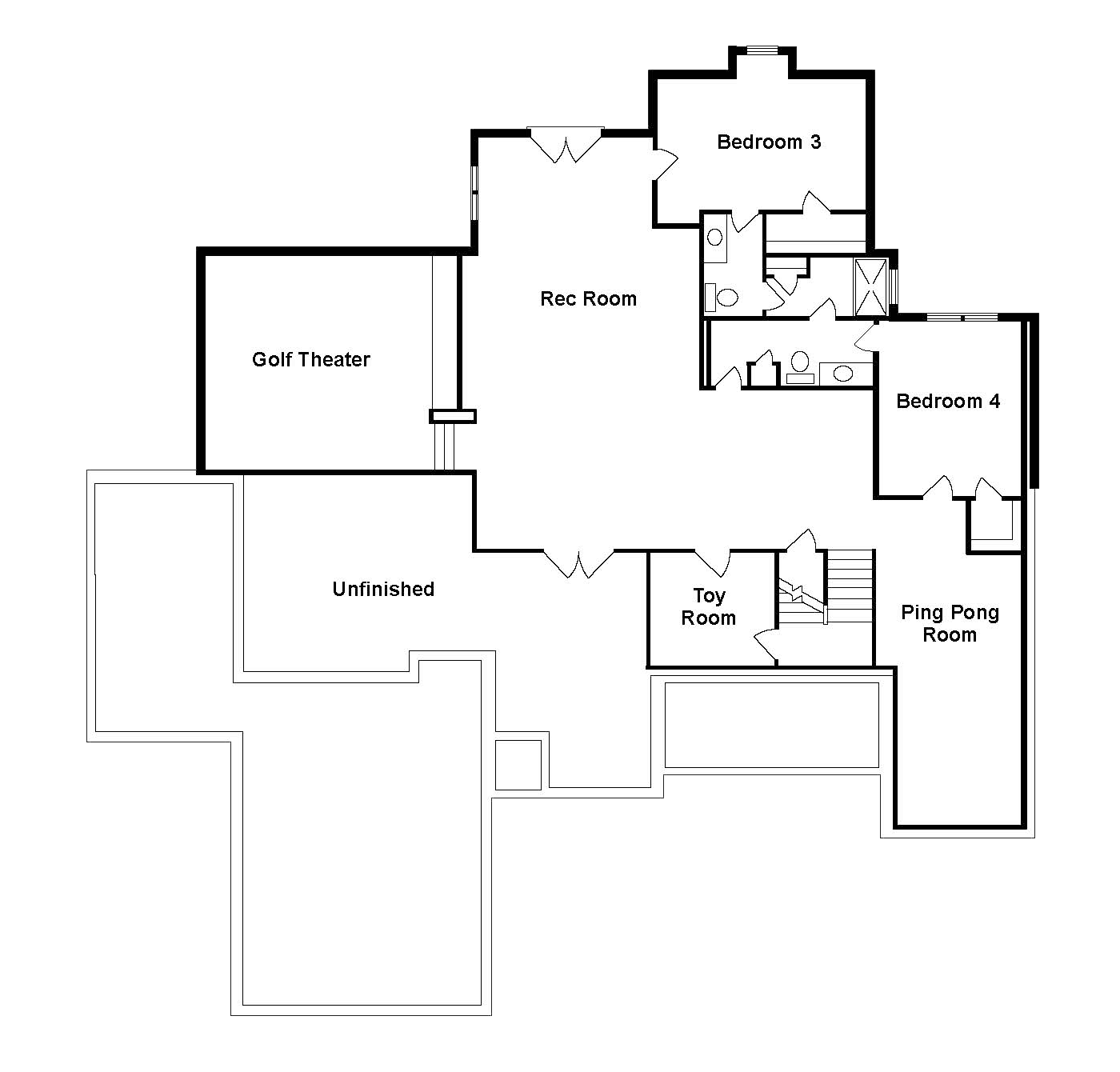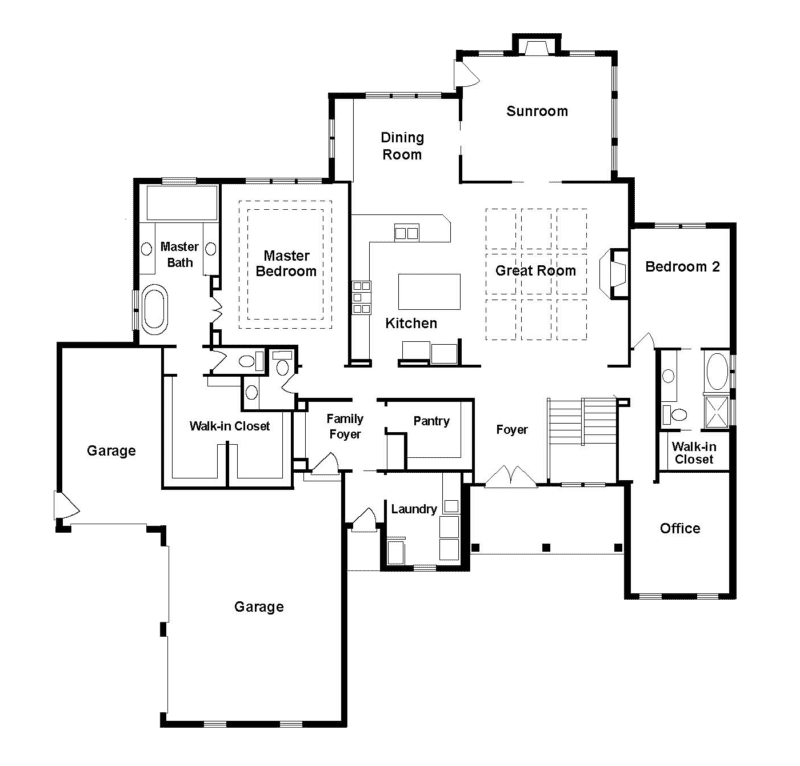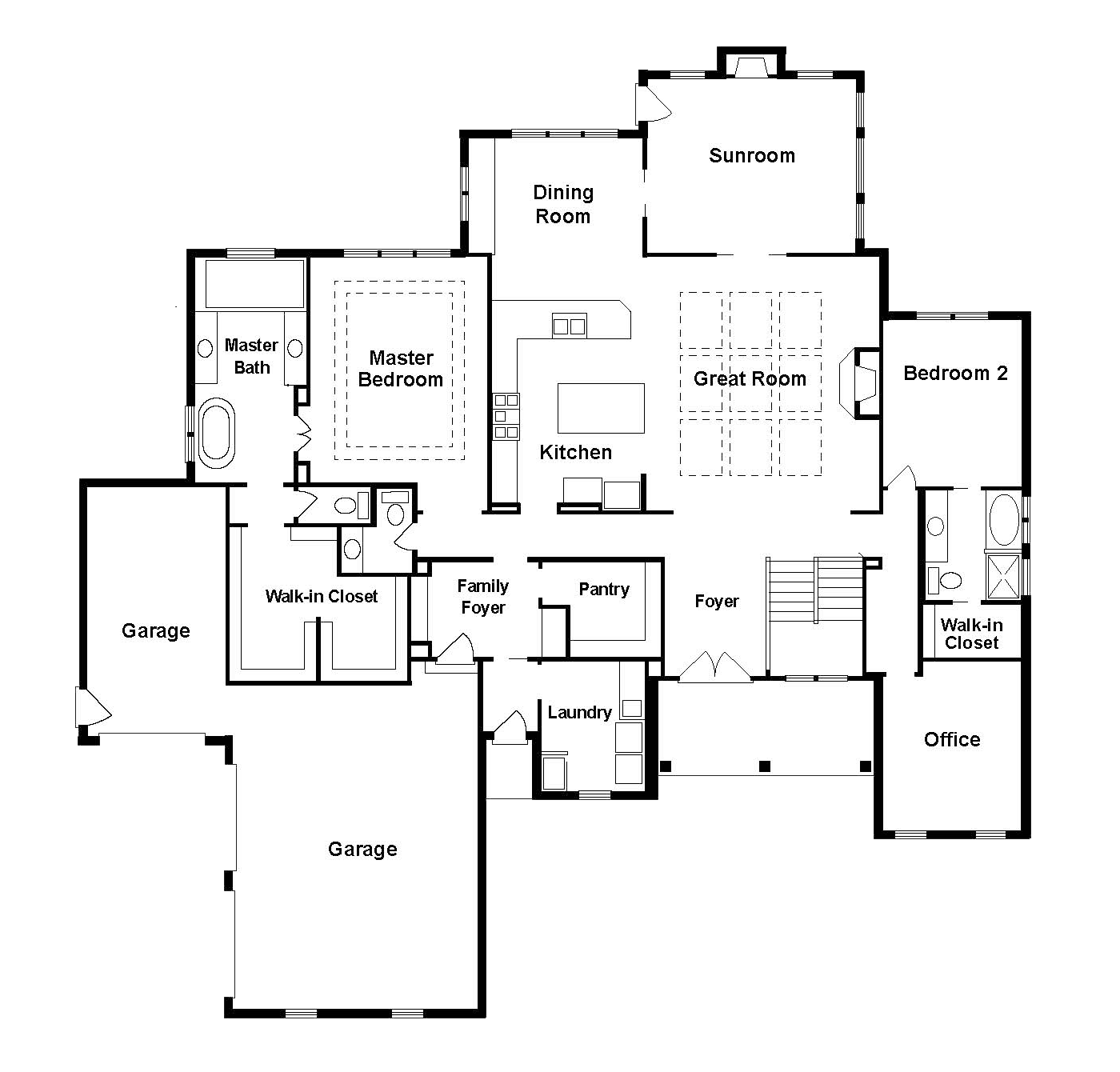 Four-Story Modern Row Home Design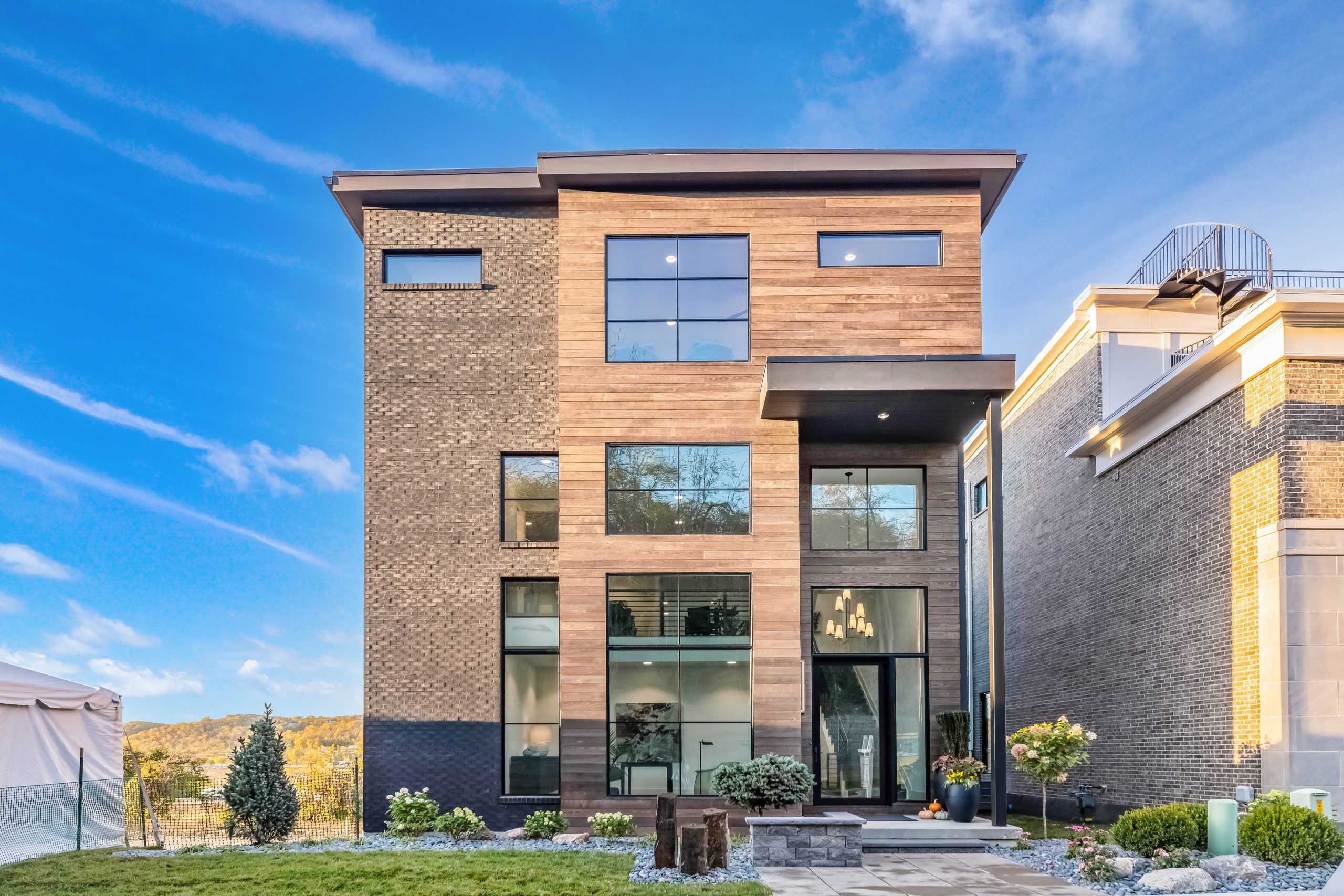 This post's first two home designs are ideal for more expansive homesites in suburban areas. For city clients, building up is the best way to get square footage and the best views. This home design was built in Walworth Junction, near downtown Cincinnati. Specifically, it was featured in HOMEARAMA 2020 and we have built many similar homes since.
This four-story home towers over the river with over 5,200 finished square feet, and therefore, has an elevator!
Features of Four Levels
The first floor features a garage with rear access, a home gym, a bedroom, and a full bathroom. The Owner's Suite, the laundry room, another bedroom, and a full bath are all on the second floor. This home's common areas are located on the third and fourth floors for the best views. The kitchen, dining, and family rooms are on the third floor. Finally, the fourth floor has an entertainment space, rooftop deck, and bonus bedroom and bathroom.
Unique Design Features
Furthermore, the kitchen, dining room, and family room combine into one large, open space with access to a private back deck. The home's top floor is dedicated to entertainment! This ideal guest and entertainment space includes an entertainment room, indoor/outdoor wet bar, bedroom, and full bathroom. The spacious rooftop deck features an outdoor grill area and plenty of seating and space for guests.
Alternatively, some common modifications include shrinking the overall floor plan and leaving the lowest level as a garage and unfinished storage space. You can view finished photos of this home.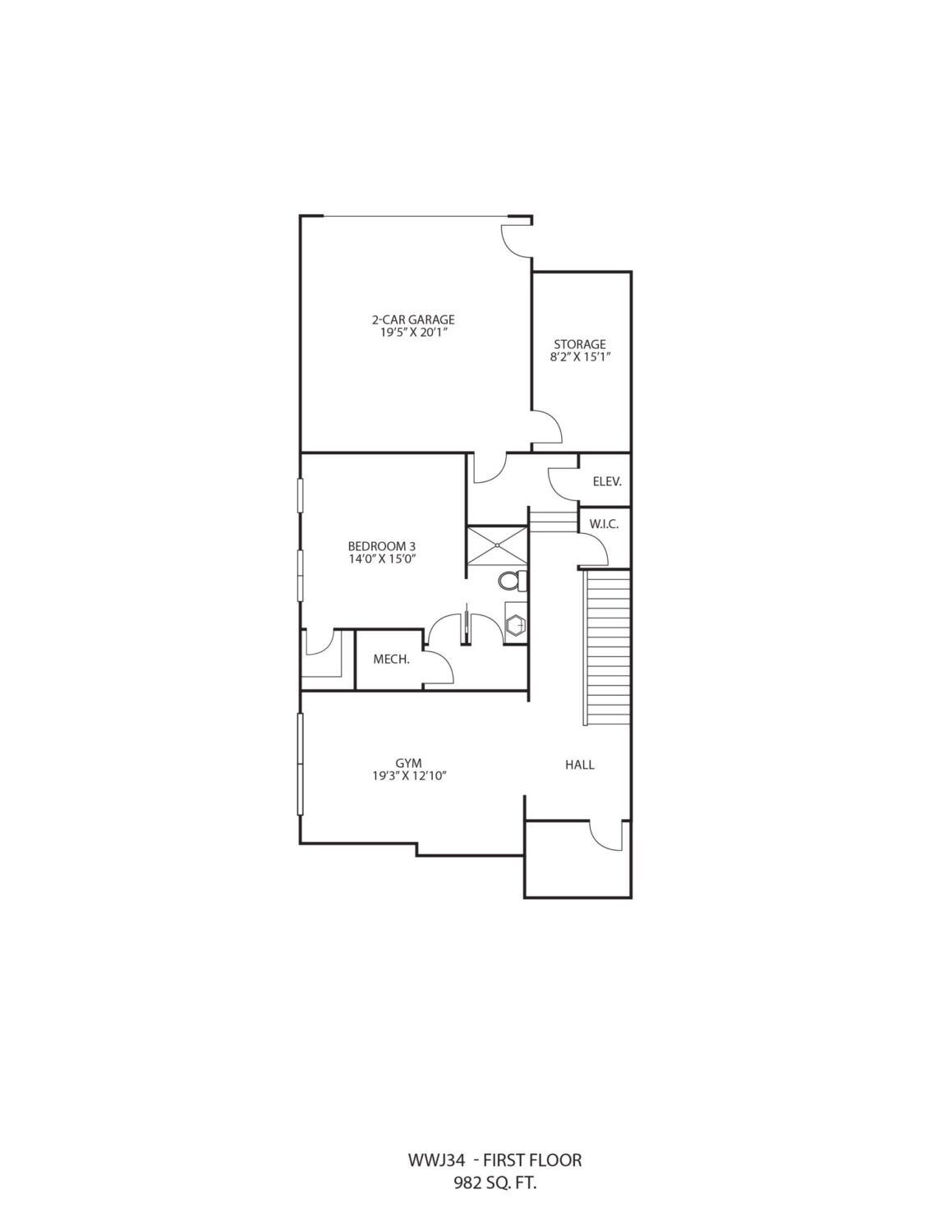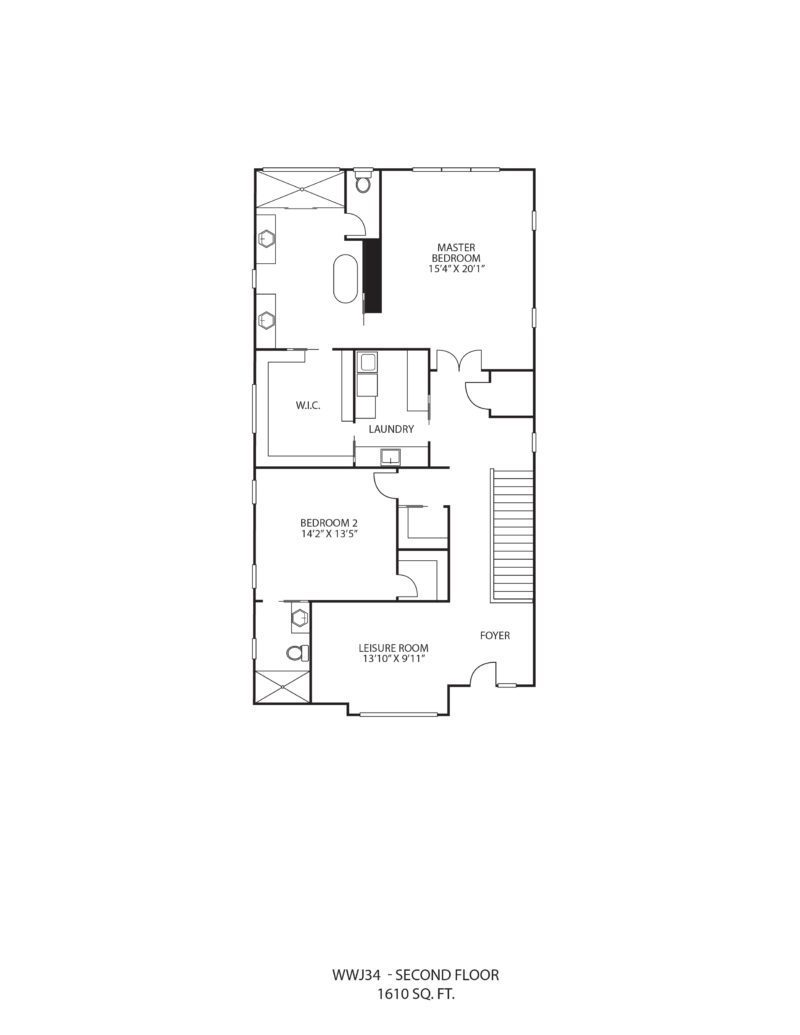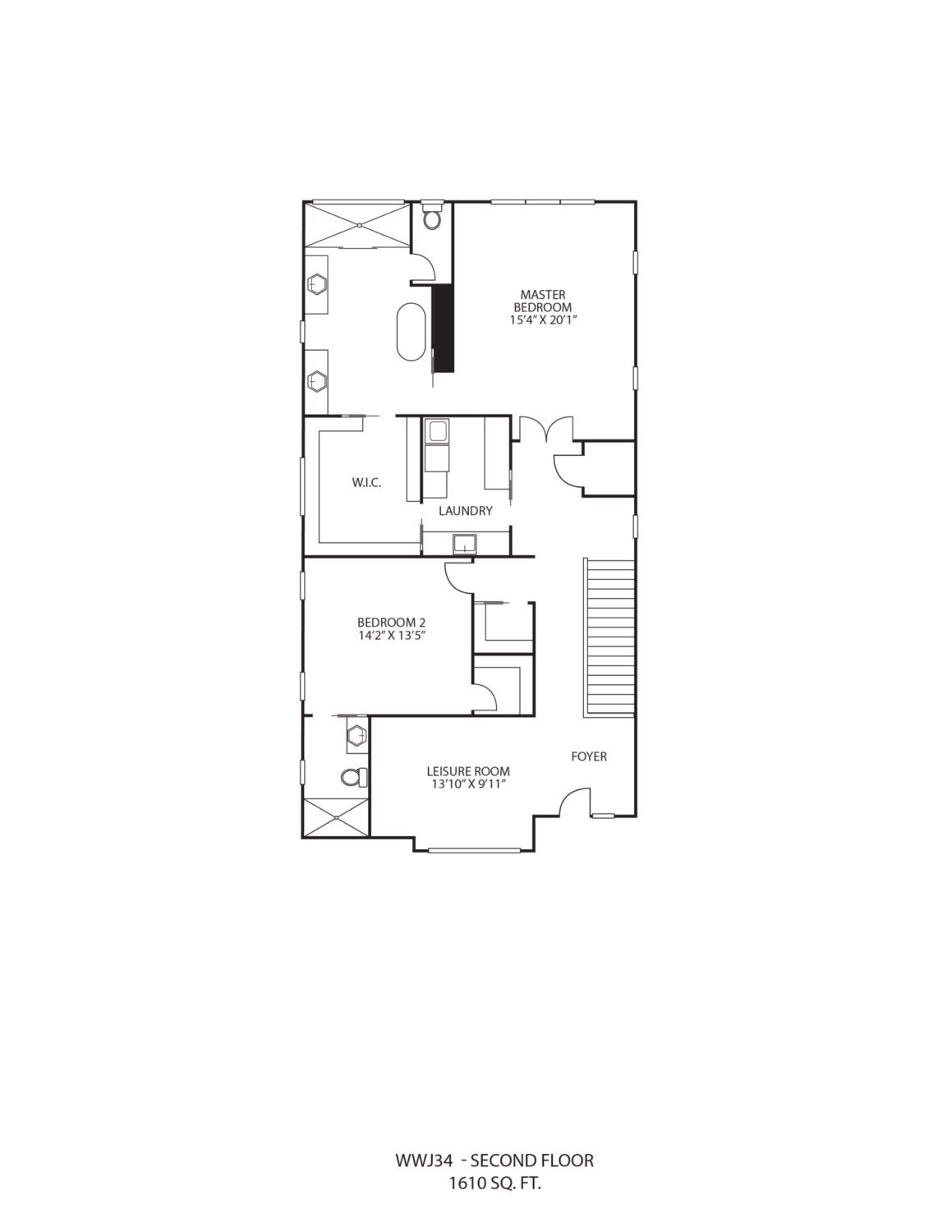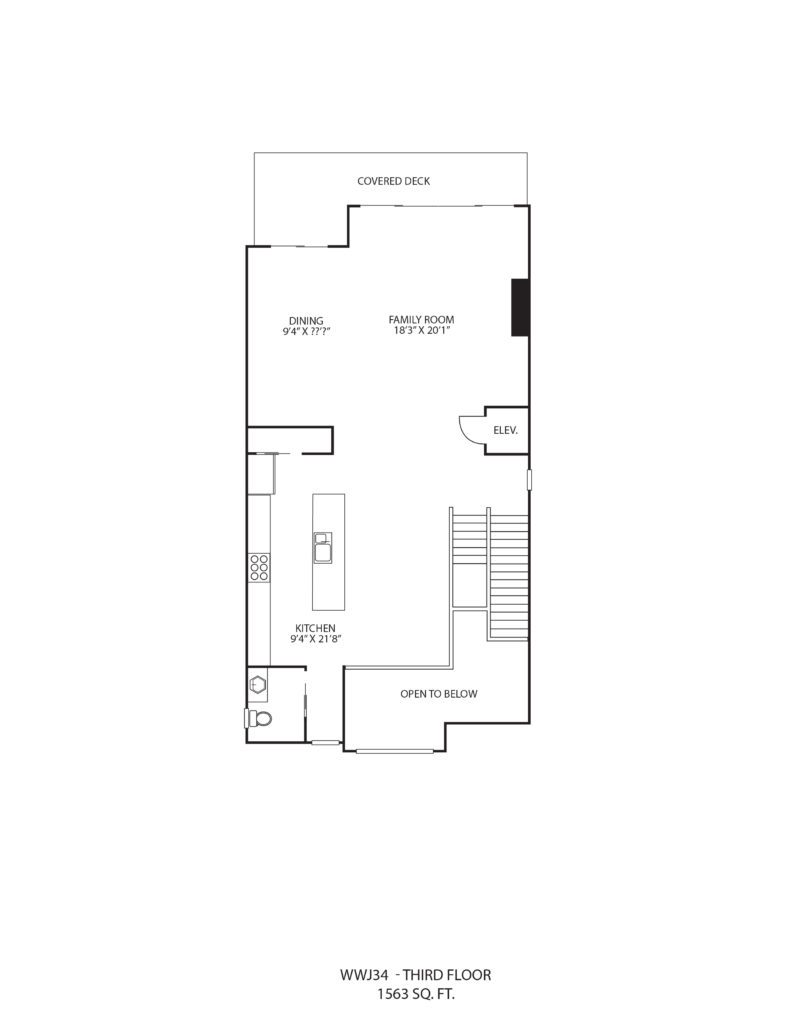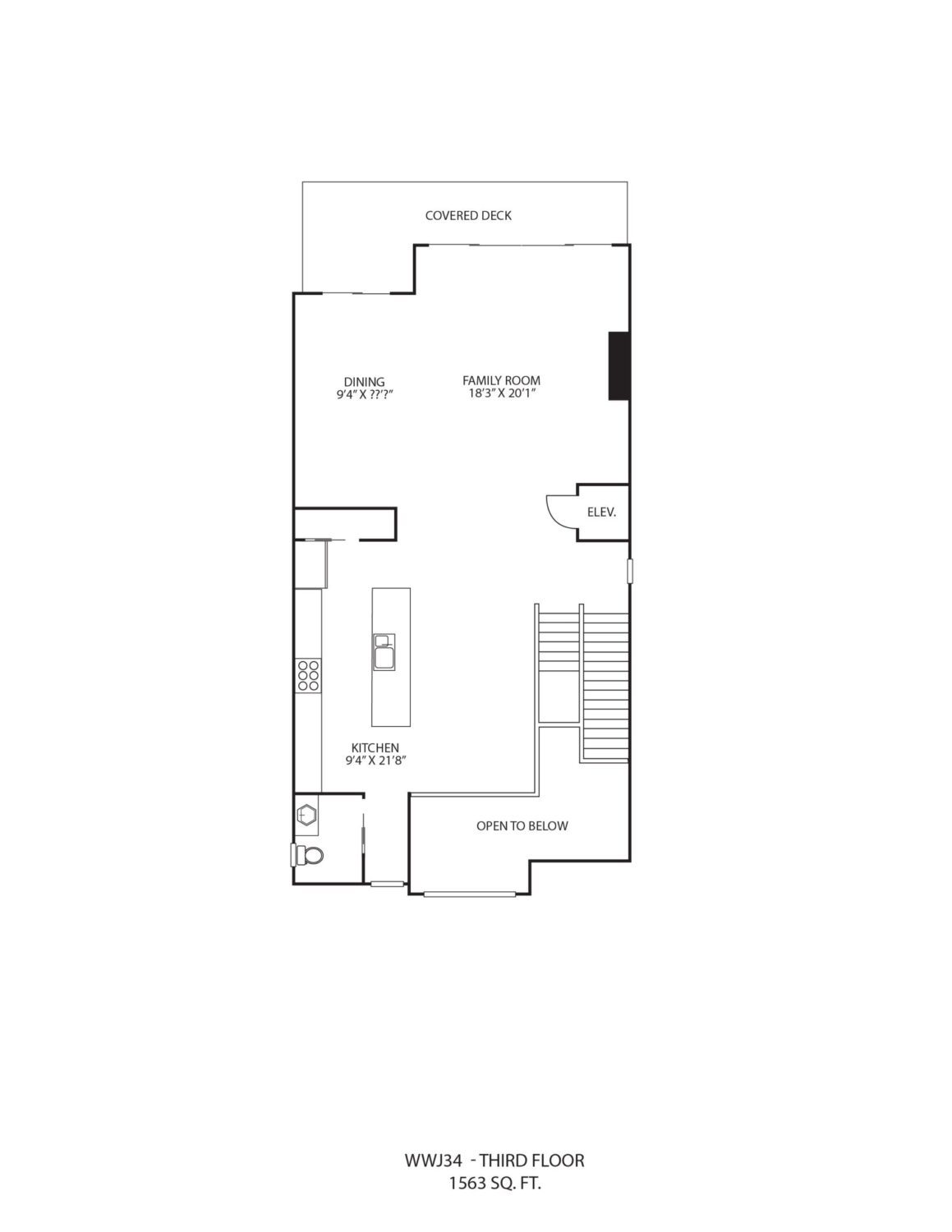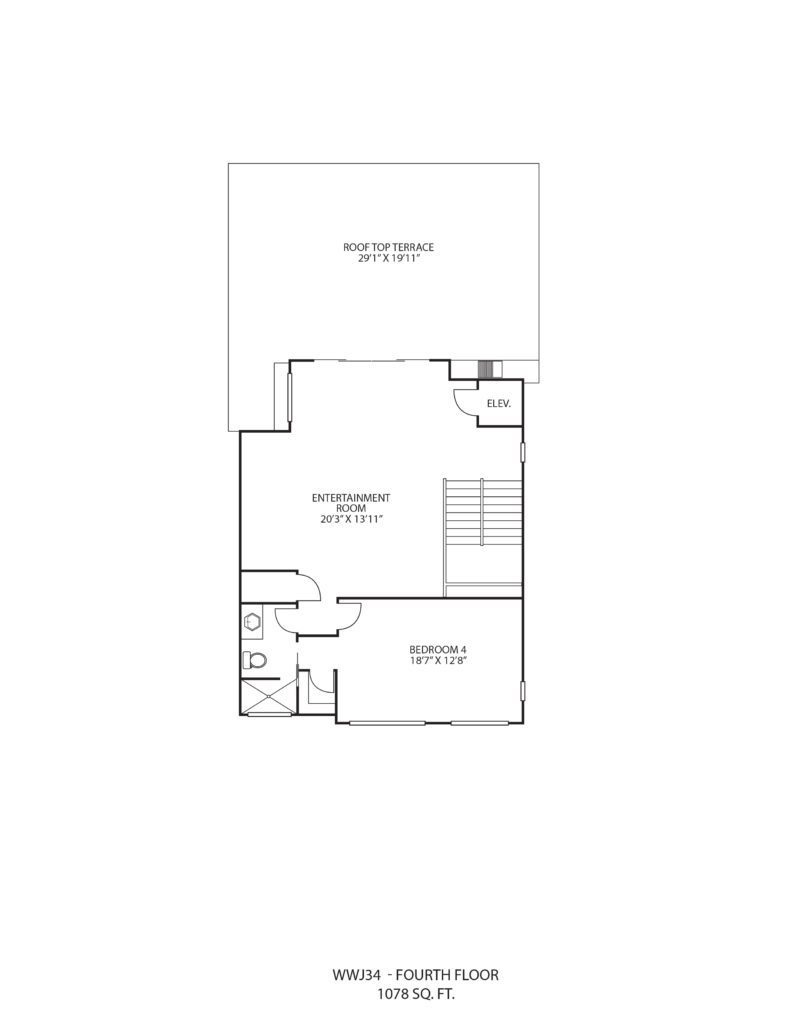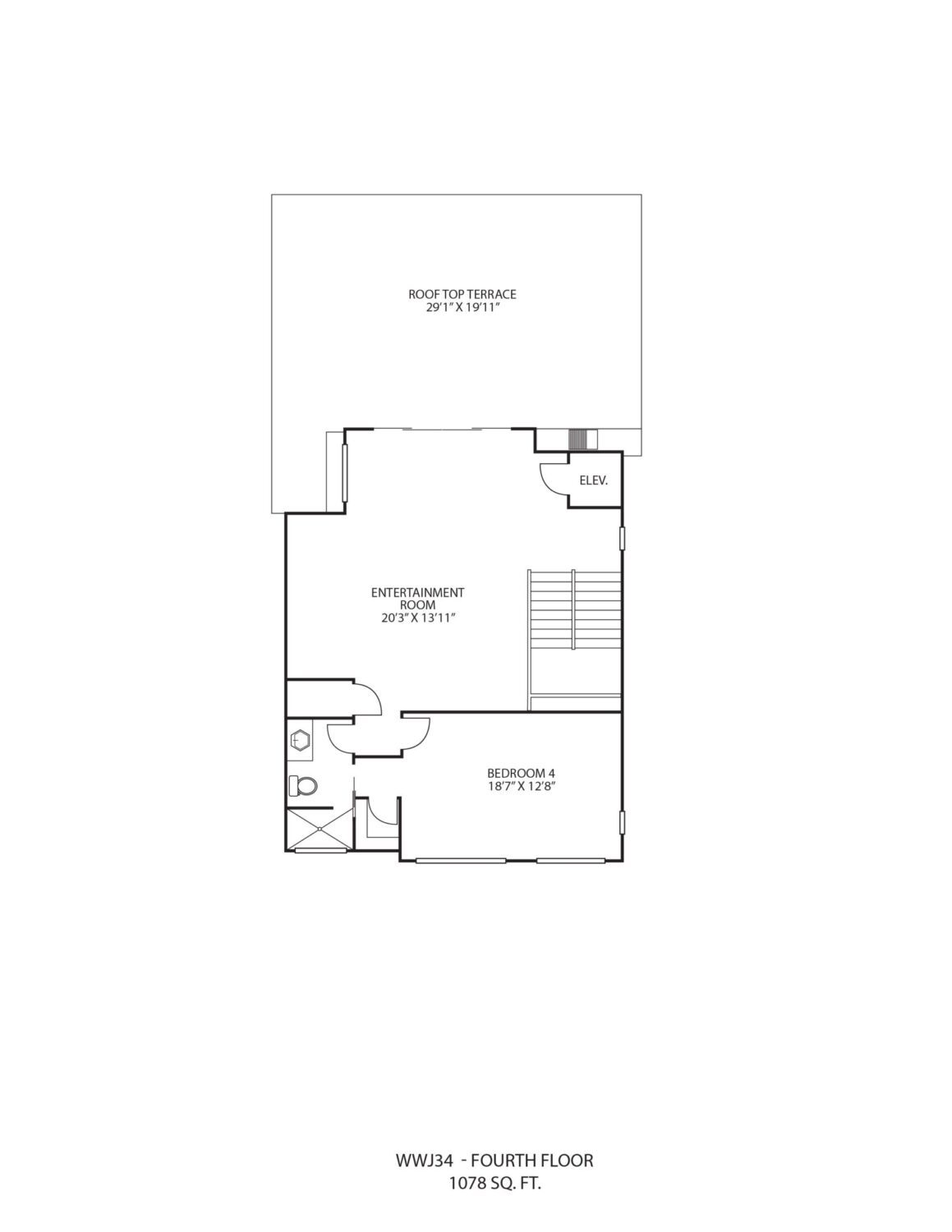 Make A Popular Home Design Yours in 2022
There are so many exciting home design options to choose from in 2022. Our clients can start with an existing home plan and customize it, or they can work with our in-house architect to create a home plan from scratch. Redknot Homes has experience with every style of home design, whether it's an expansive ranch home, a four-story row home, or something in between. These most popular home designs of 2022 are great designs to draw your inspiration from.
If you're interested in discussing a custom home or semi-custom home project with our new home specialists, fill out our contact form!