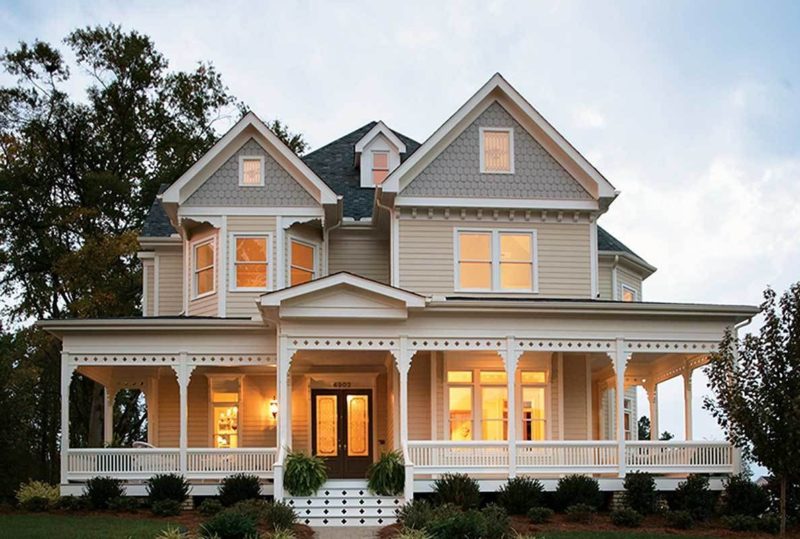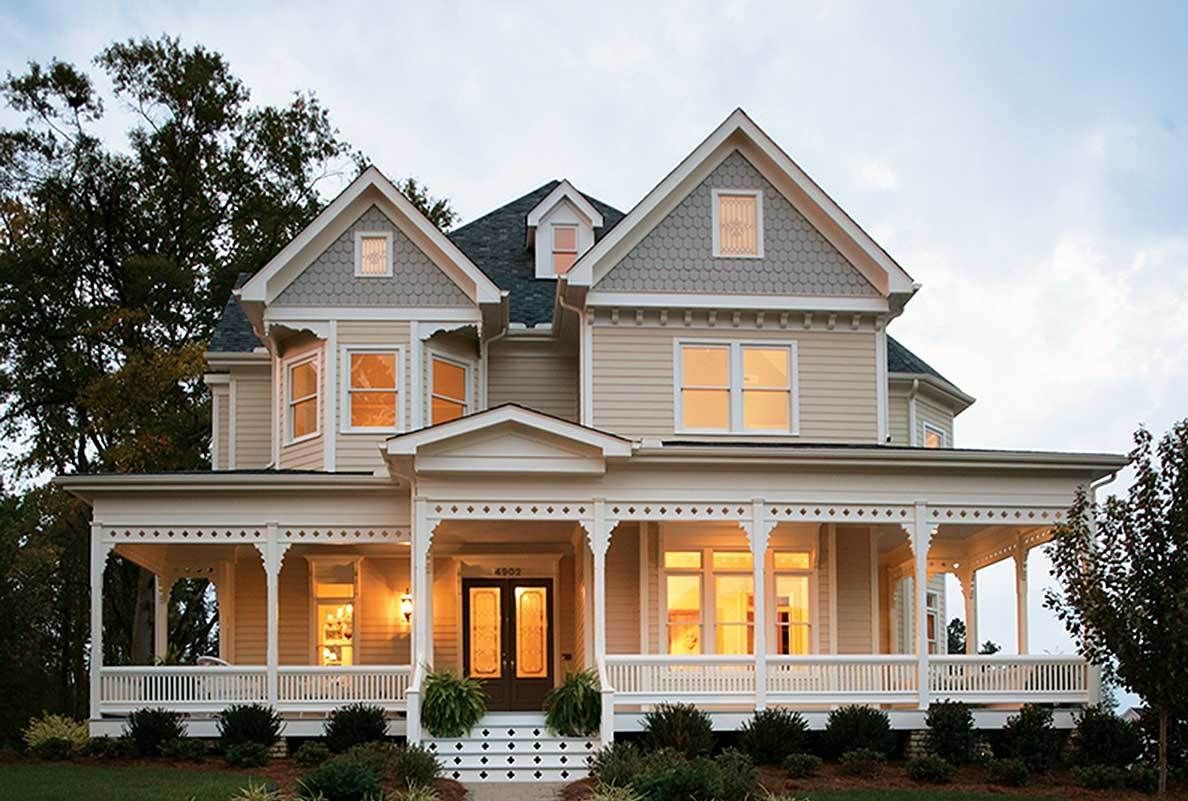 Milford's historic downtown district has so much to offer! This area in southern Ohio has everything from unique culinary experiences to outdoor entertainment. Although it's a smaller town, it has a great history, fun local businesses, beautiful rivers, and iconic trails. There are currently some new opportunities to build a custom home in the heart of town. Continue reading to see why you should consider relocating to downtown Milford!
Historic Sites
Milford has a rich history, dating back to Rev. Francis McCormick, the town's first settler, in 1796. The Ohio General Assembly founded Milford, OH on January 23, 1836. Although much has changed since then, numerous historic sites still remain and are free for the public to visit.
The Promont Home
In 1865-1867, the Megrue family built this beautiful Victorian mansion. There have been several owners over the years, but the most well-known is John M. Pattison. In 1879, Pattison was Ohio's 43rd Governor. The house is now a history museum, with period pieces and rotating exhibits. Once a month, the Promont Home hosts fun events such as Traditional Tea.
Valley View
Valley View is a 190-acre protected area near downtown Milford. The area is rich in history and archeological artifacts! Its location at the intersection of East Fork and Little Miami River resulted in the heavy traffic of Native Americans. In addition to Native American artifacts, researchers have discovered unique fossils dating back 400 million years. This property contains prairies, wetlands, a river, and woodlands. As a result, it's a rare and one-of-a-kind area to explore.
Additionally, Valley View has over 5 miles of walking trails for visitors to enjoy. There are facilities on the property, built by settlers in the early 1800s that are worth seeing. For example, The Gatch family farmhouse is the most well-known structure. Children can learn more about nature by participating in after-school enrichment programs on the property.
Local Dining & Shopping
Downtown Milford has several unique small businesses that offer excellent shopping and entertainment options. "Second Saturdays" events are held every month. These events feature several local businesses that run special promotions for customers. Specifically, a full list of boutiques and shops can be found here.
In addition, there are several other service-oriented businesses in downtown Milford. For example, there™s a yoga studio, massage spa, chiropractor, dry cleaners, dermatology office, and more all downtown.
Dinner & Drinks
There are numerous unique dining opportunities, which vary greatly in downtown Milford. Specifically, 20 Brix is an upscale restaurant and wine bar that serves locally-sourced food. Their menu is a new take on traditional American and classical French dishes. The Governor is a modern diner in downtown Milford that has brought traditional diner food into a new light. Their menu is unique, offers breakfast, lunch, and dinner, and has a list of original cocktails.
On the other hand, Little Miami Brewing Company offers, you guessed it, beer! They also have a pizza kitchen and host large events in their taproom. Additionally, May Cafe, Padrino, and Tickled Sweet are a few other unique restaurants located in downtown Milford.
Designated Outdoor Refreshments Area (DORA)
Downtown Milford is now considered a DORA! As a result, patrons can enjoy alcoholic beverages outdoors. Specifically, drinks must be in cups from a licensed business. This allows people to enjoy their beverages as they explore downtown, Milford.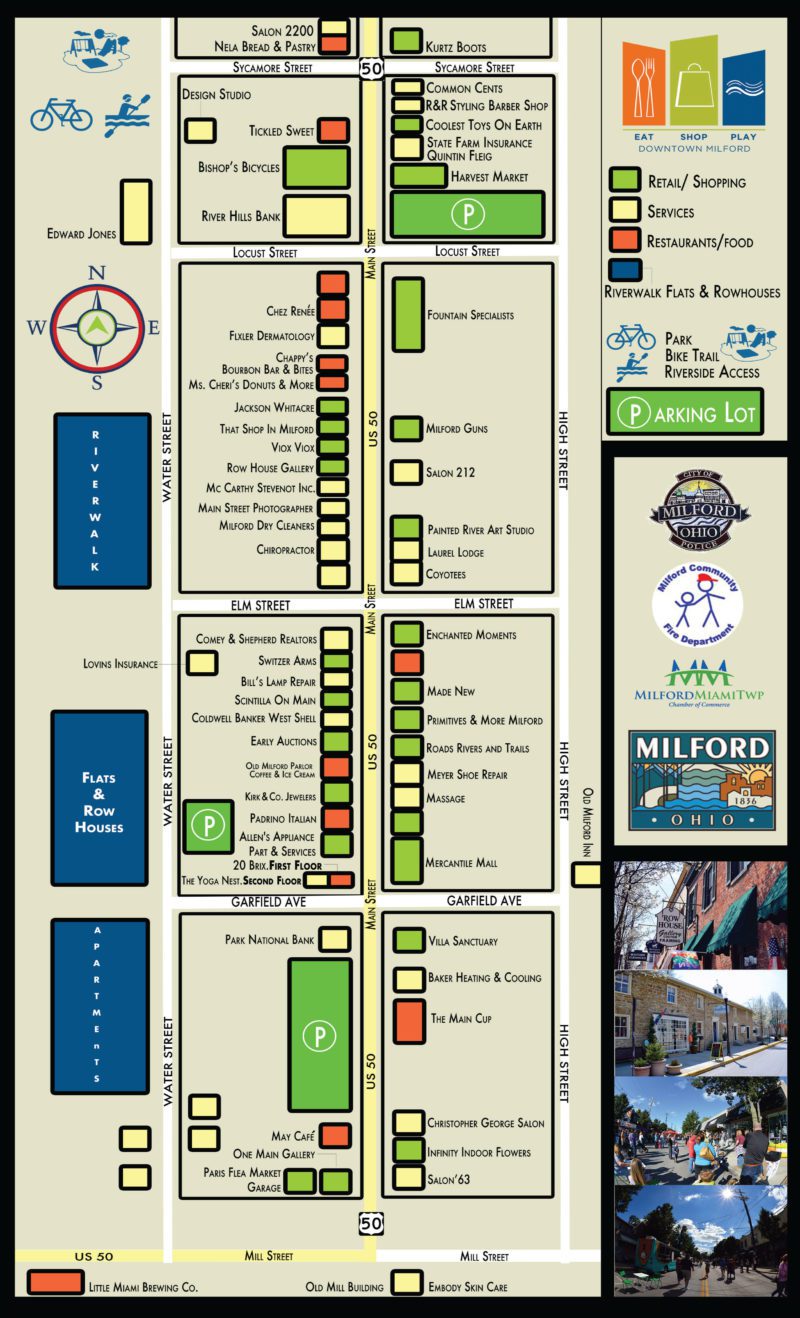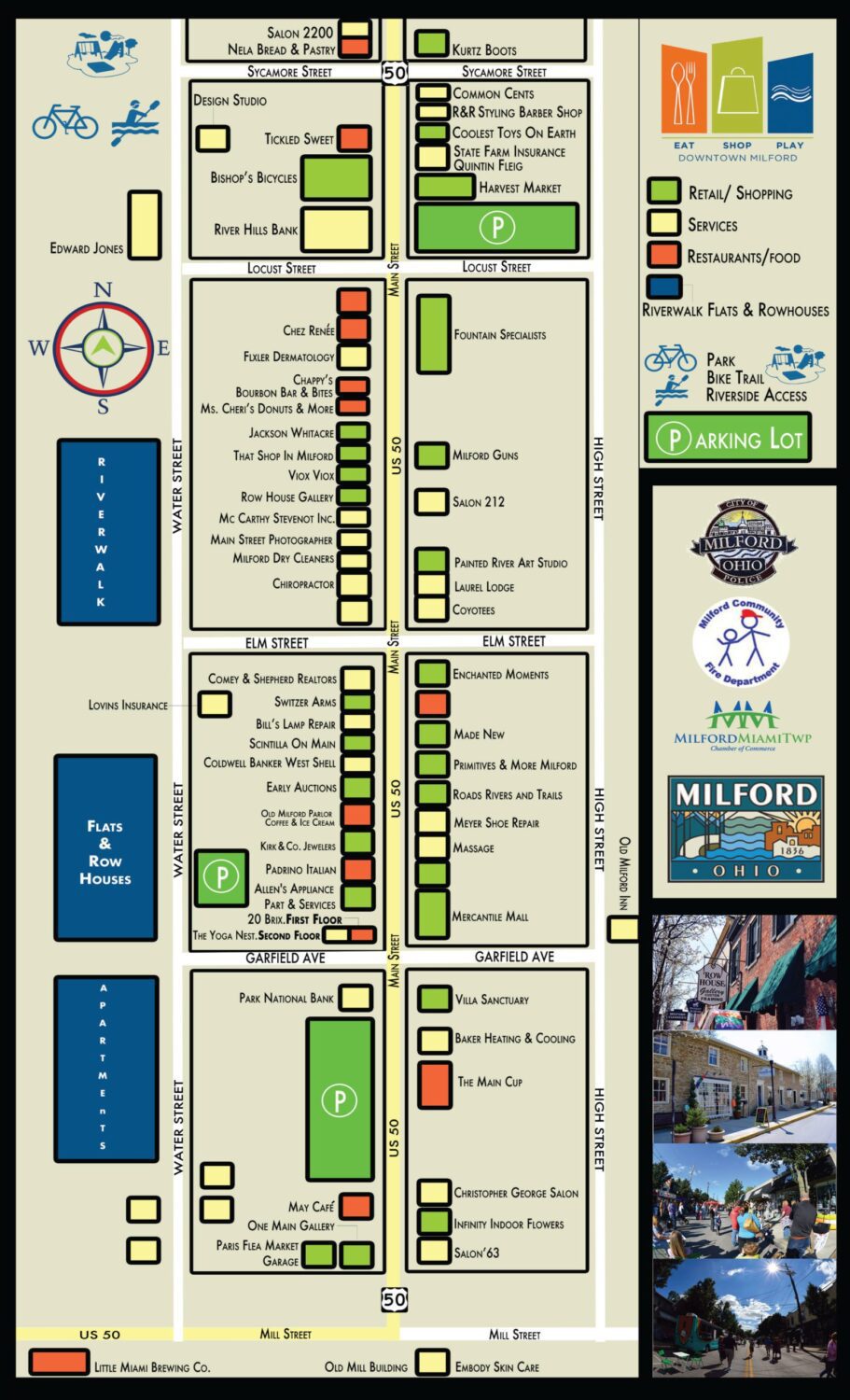 Outdoor Entertainment
Milford's downtown is directly off the Little Miami River. As a result, residents can enjoy a wide range of exciting outdoor activities! Popular river activities include fishing, boating, kayaking, and canoeing. Riverside Park and Village Park, both of which have shelters, playground areas, and other amenities, are also nearby.
The well-known Little Miami Scenic Trail, which runs from Springfield to Anderson and through downtown Milford, is highly recommended! It is, in fact, the fourth-longest paved trail in the United States. The Milford Trailhead is on Water St., just across the bridge from downtown Milford. Alternatively, those looking for a more natural trail experience should consider the Valley View routes mentioned earlier.
Finally, round out a day on the trail or river with lunch, dinner, or drinks in downtown Milford.
New Homes in Downtown Milford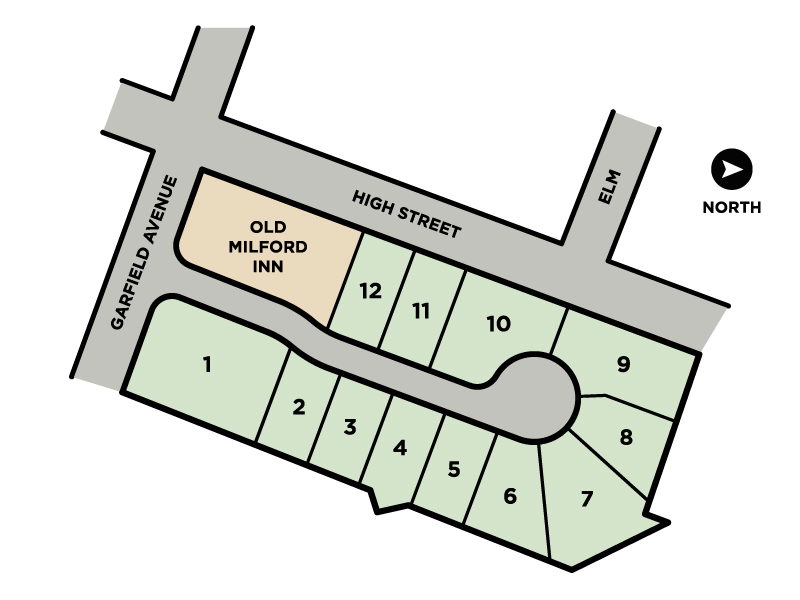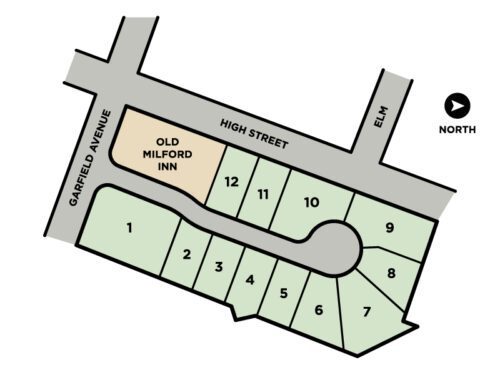 Queen's Ridge is a new custom home development set to open in downtown Milford, Ohio. Redknot Homes' development will include 13 homesites in and around the Old Milford Inn property. The Queen's Ridge homes will have traditional exteriors that will blend in with the historic architecture of downtown Old Milford. Furthermore, many homesites will have breathtaking valley views!
Redknot Homes is a luxury custom and semi-custom home building company in Greater Cincinnati, Ohio. We are an experienced team of people that manage the entire home building process in-house. Specifically, we can design your home from start to finish. Our project and construction managers oversee the construction of the home. Additionally, all our homes come with a great home warranty for peace of mind.
Finally, do you want to live in Queens Ridge? Fill out our contact form or call us at (513) 445-9225. There is currently a waitlist for this once-in-a-lifetime opportunity to own a new home in Milford!