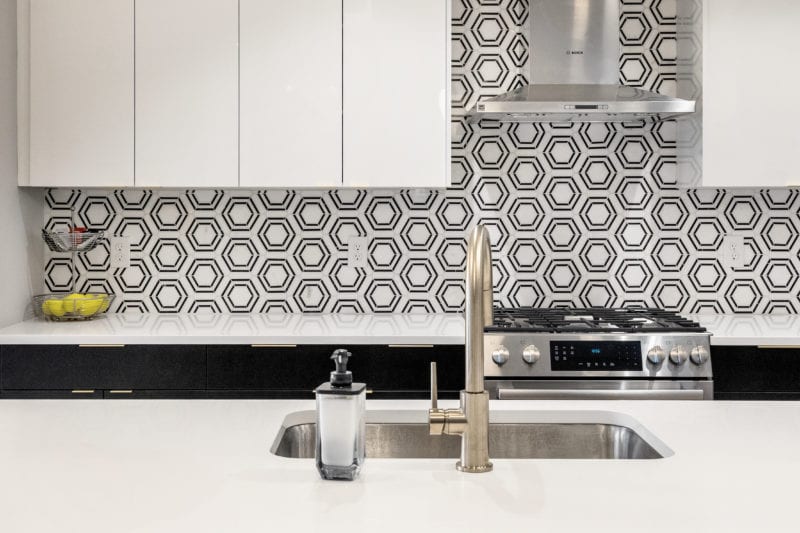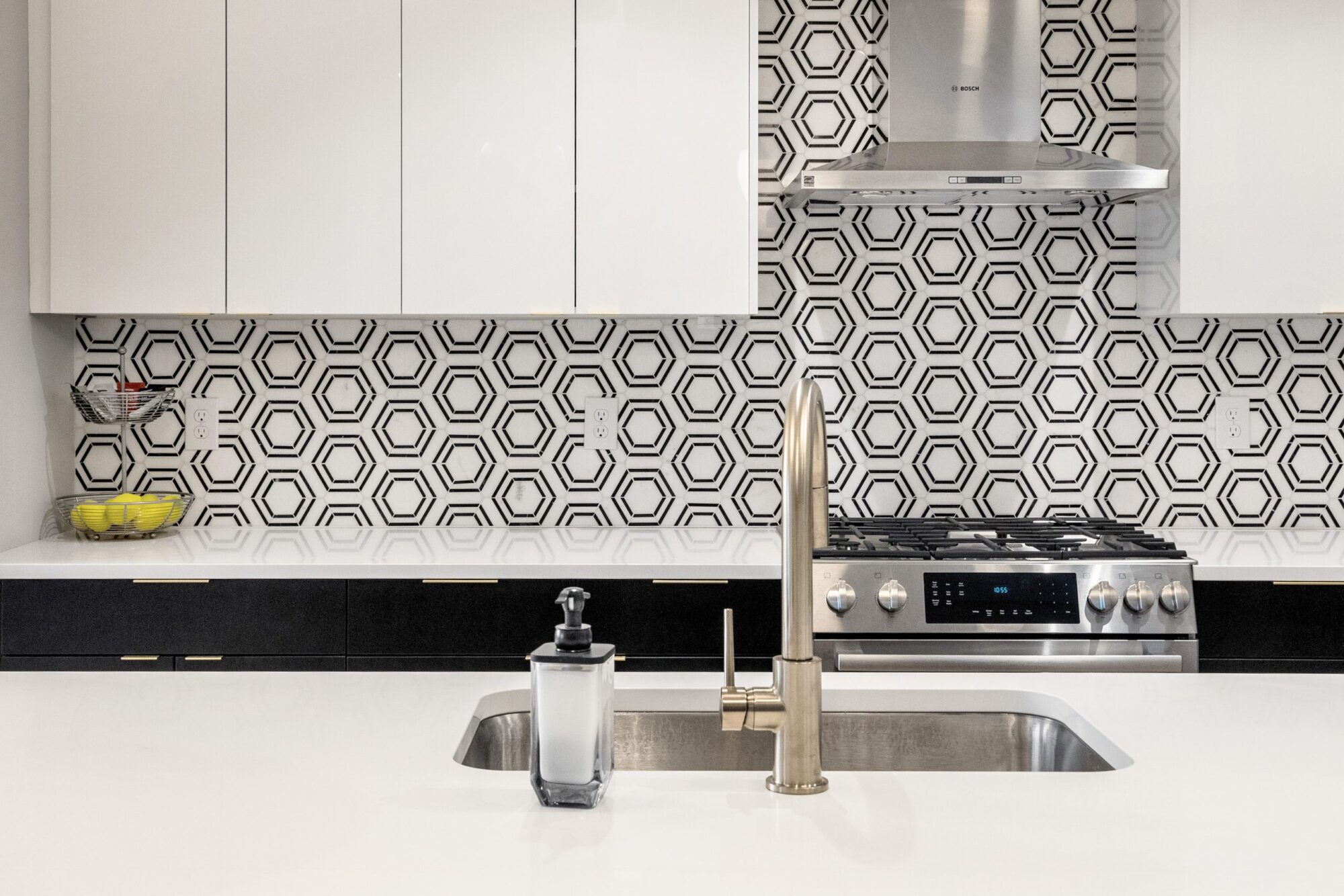 Life is so much more enjoyable when you love your home and most importantly, your kitchen! Whether it's mostly for cooking, family time, or entertaining, the kitchen is the most commonly used space of a home. People are wanting bigger and better kitchens with new appliances, cabinetry, and custom features to make life easier.
Specifically, paint colors, floorplan design, counters, cabinets, and tile trends are all featured in this blog. If you're planning to remodel or build a new custom home, check out our top kitchen trends for 2022!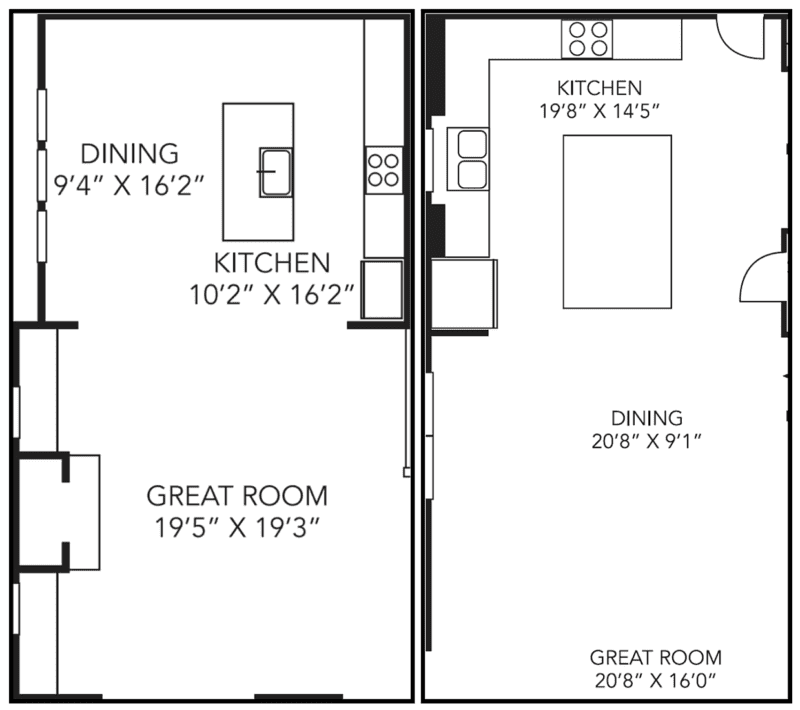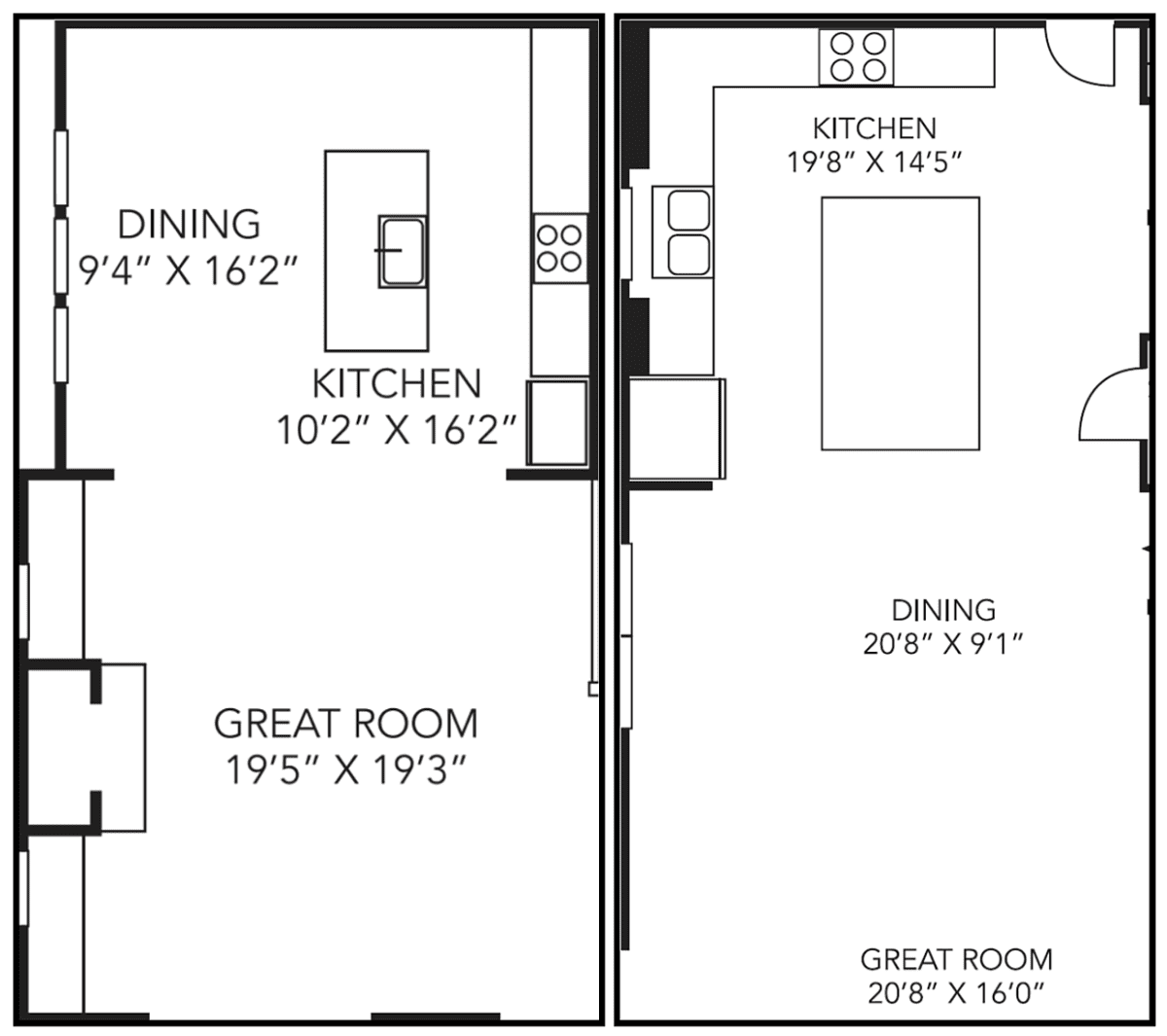 Open Floor Plan Designs
Open, open, open! An open-concept living space encourages the kitchen to be more than just a food prep area for the family chef. The party can be happening and the kitchen can be involved. A popular layout that works for many homes is a single long wall of cabinetry and appliances with a large island running parallel. The other side of the island opens to the rest of the great room or living room area. This layout makes foot traffic easy and keeps everything within close reach.
Additionally, a single wall kitchen is functional in any shape room of a home. The layout is flexible for a variety of room shapes and sizes, making it a very popular option.
On the other hand, an L-shaped kitchen with an island can also connect to a dining or living room. The bottom of the "L" shape in a kitchen design can be an eat-at island with optional cabinetry or an appliance underneath. This was a more traditional layout of kitchens in the past, except it was often closed off with upper cabinets or ran along a wall. To keep the design open to the rest of the home, an island with some pendant lighting above is a great choice. Specifically, both a single wall kitchen and "L" shape kitchen with their large islands and seating, provide the ideal setting for gatherings.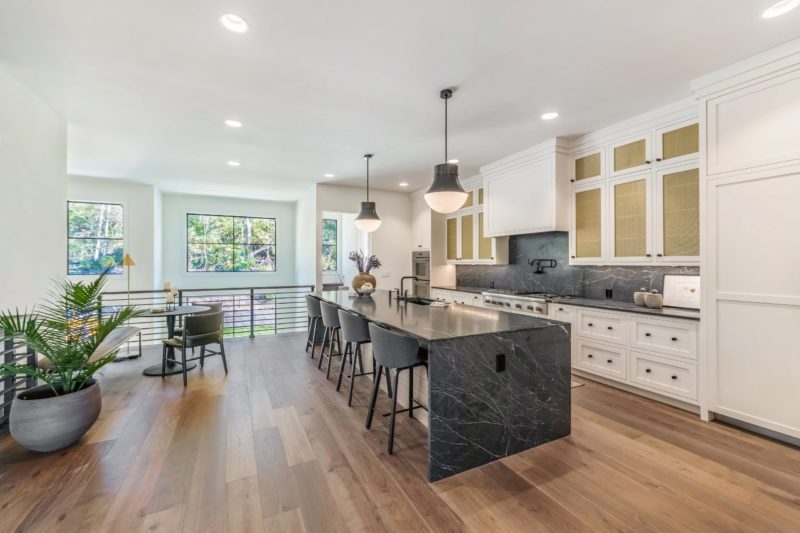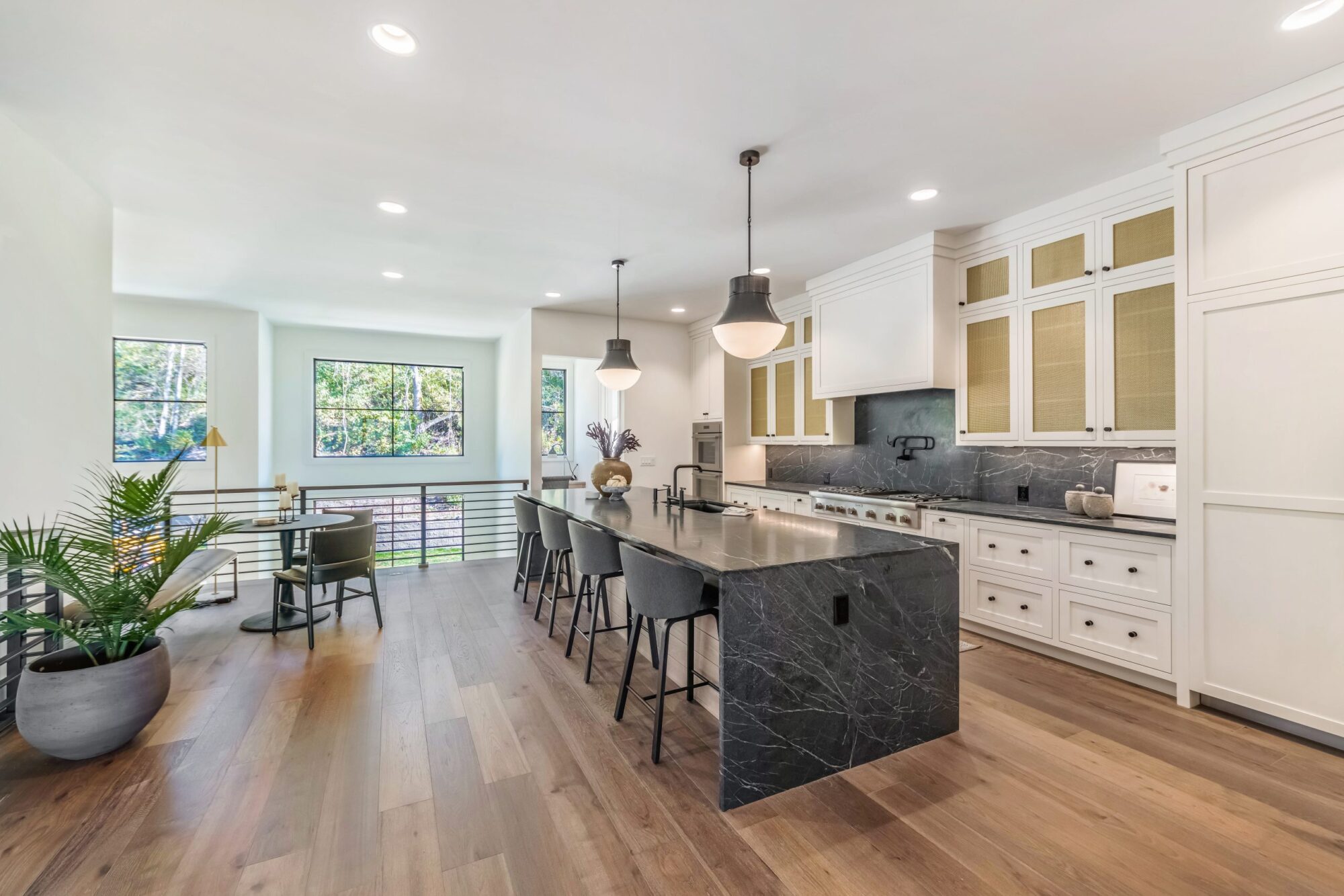 Waterfall Islands & Custom Concrete
Depending on your design, an island can be the centerpiece of your kitchen. Specifically, custom counters can make an elegant statement. There are endless options to choose from when it comes to countertops and islands. The right material, color, size, edging, and finish can make or break your dream kitchen design.
Firstly, concrete countertops are trending for those seeking a modern industrial design. Concrete counters offer durability and are easily customized to fit different edge shapes and finishes. Concrete counters are also considered a luxury finish and can add value to a home comparable to quartz or natural stone.
Secondly, soapstone is another trending countertop material in custom kitchens. Soapstone is extremely durable and heat-resistant. Additionally, people love soapstone because of its unique veining and color varieties. Natural stone is a great investment in a kitchen.
Contrarily, if natural stone counters aren't a top priority for your design, engineered stone is just as structurally sound. Engineered stone is often less expensive than quartz, granite, or marble. The installation and fabrication are also easier due to their lighter weight. Additionally, this is a great way to give your kitchen a facelift during a remodel without breaking the bank.
Finally, the edging of countertops can also greatly enhance the look and feel of the kitchen. Recent trends include a waterfall edge, which carries the counter to the edge of an island and down to the floor. Counter finish or glaze can dramatically change the look of any counter material. The top kitchen trend for 2022 is a matte finish that creates a smooth, shine-free texture.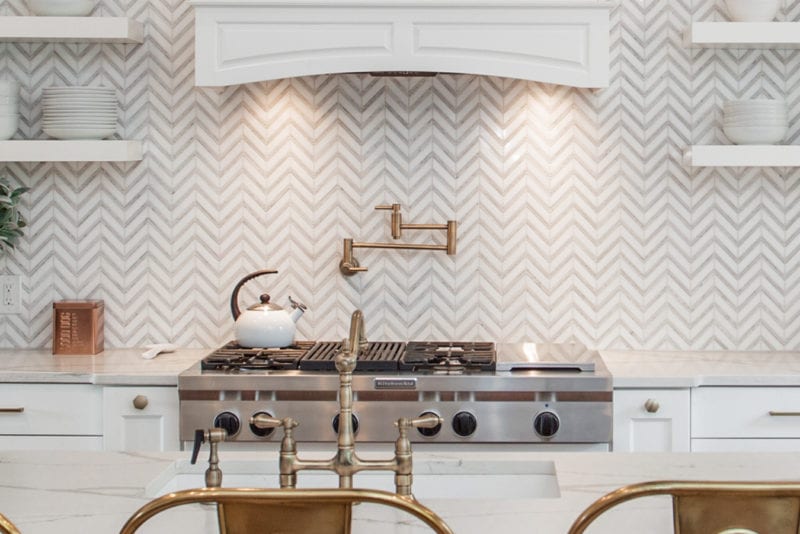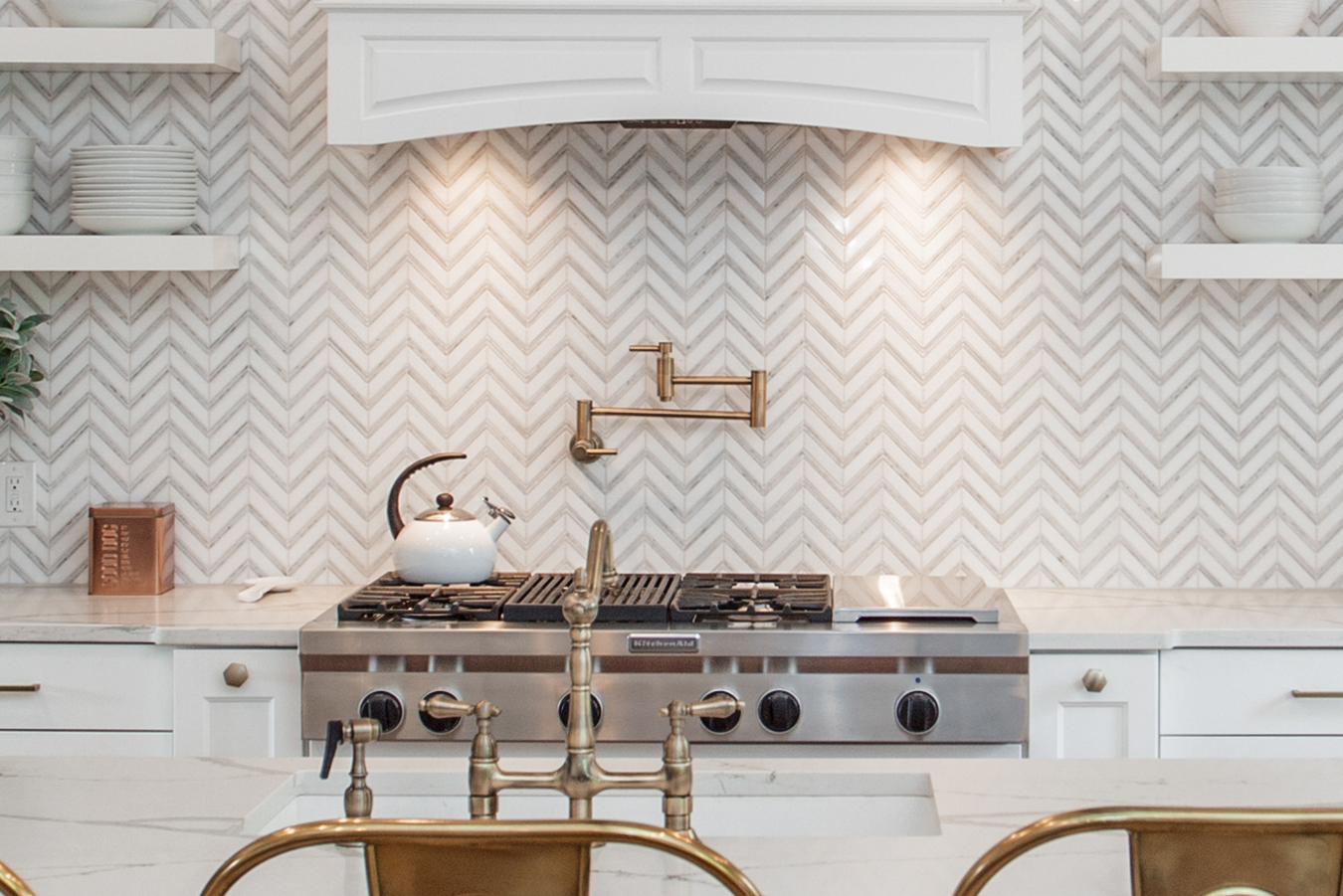 Mixing & Matching Water Fixtures
With technology and convenience in mind, two of the most popular water fixtures in kitchens for 2021 are touchless faucets and pot fillers. Firstly, touchless water access keeps messes at bay and makes cooking or cleaning a breeze when your hands aren't free. There are several versions of touchless faucets. Two of the most popular are motion-triggered and touchless. Obviously, motion-triggered faucets turn off and on based on motion sensitivity. These faucets often conserve water usage and can be very convenient. Specifically, with touchless faucets, you still technically touch it to turn on. However, instead of turning a knob or using a handle, touch the faucet anywhere on the faucet head or body to turn on/off.
Secondly, pot fillers are a must-have for a true cook's kitchen. The convenience of water above the stove is perfect for cooking pasta, steaming foods, making soups, and more. Additionally, a pot filler can be a statement piece considering its placement above the stovetop. They come in a variety of finishes and designs to make a splash in your kitchen design.
Finally, gold and black – is this the 70's? No! However, in the 2020s, gold tones and matte black are back in style. Many kitchen designs can even incorporate both finishes together, pulling off a chic, luxurious look. The days of matching all fixtures are gone. Combining different finishes of fixtures, recently gold and black is a hot kitchen design and bathroom design trend in 2022.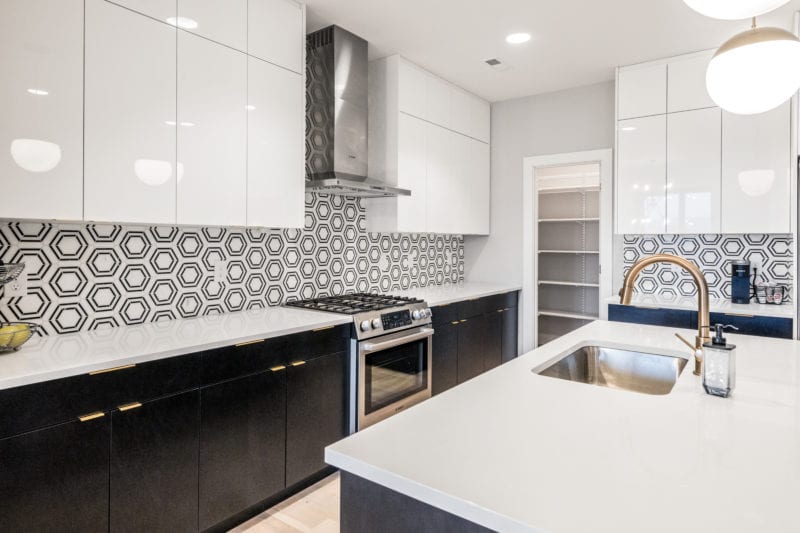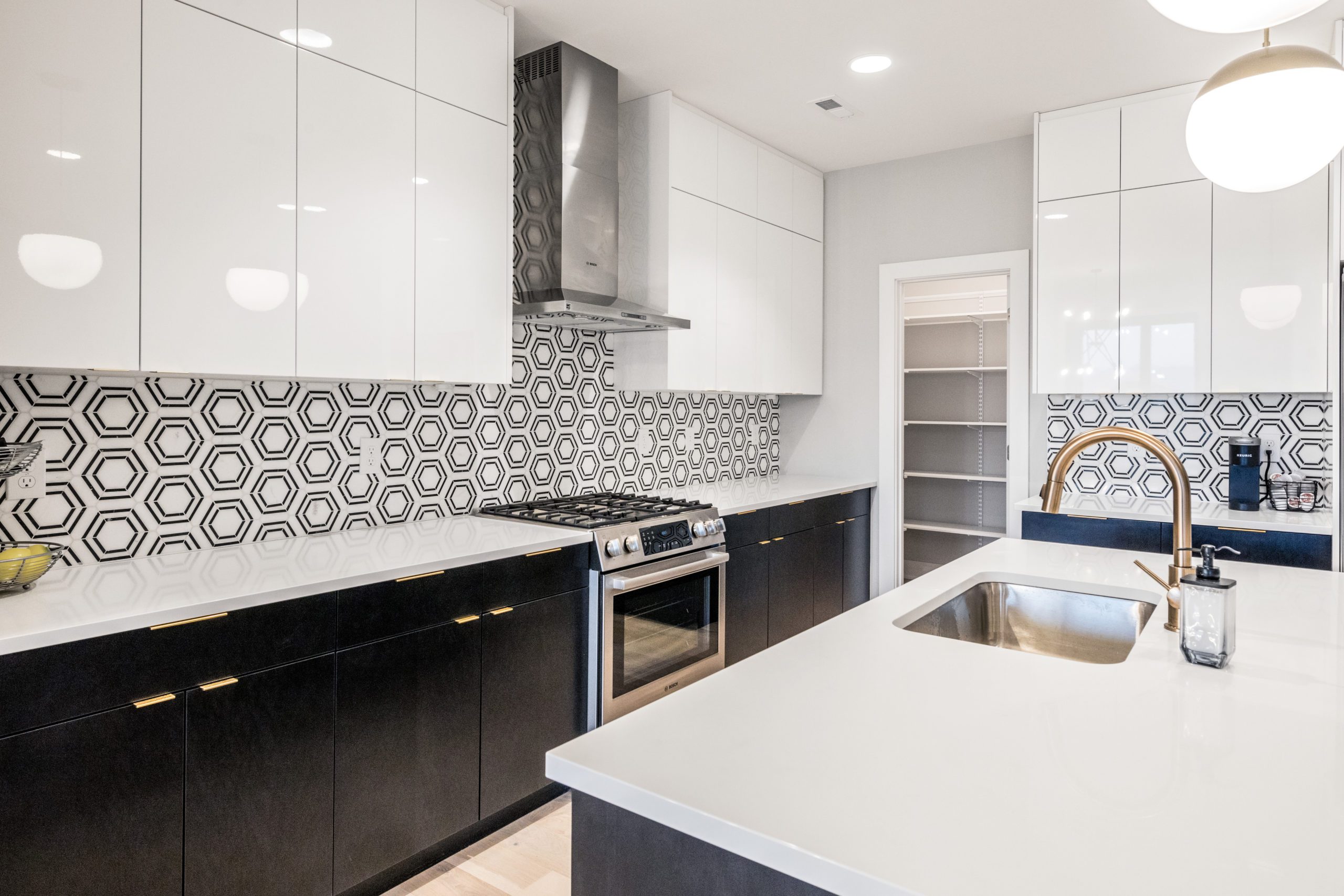 Trending Cabinets
Cabinets have a massive impact on the look and feel of a kitchen. Modern farmhouse cabinets are one of the most popular kitchen trends for 2022. People like this design because it brings some traditional comfort to a modern home. Alternatively, a minimalist style cabinet with a high gloss finish is a popular trend for a more minimalist/modern design. This style creates a simple, clean, and contemporary look for any kitchen. The hardware on cabinets makes a huge difference as well. Brass or gold hardware can be used in the cabinet design to bring warmth to the kitchen. In contrast, black or brushed silver adds to a modern, sophisticated kitchen design.
If you can't decide on just one color or style of cabinets, pick two! Another growing trend for kitchen design is multi-color cabinets. Specifically, choosing different colors/stains and materials for perimeter and island cabinets can bring balance and warmth to a design. For example, many people love white cabinets but don't want the kitchen to feel sterile. An easy solution to warm up the room is to do white perimeter cabinets and color or natural wood on the island cabinetry.
In addition, many kitchen cabinet designs incorporate different colors on the top and bottom. For example, the photo above has white upper cabinets and black lowers. This helps kitchens from becoming too "white"!
Funky Backsplash
Kitchen tile can bring a pop of color and fun to a kitchen. The top kitchen trends of 2022 meant the more unique the tile, the better. With so many homes using similar tiles and patterns, like subway tile, it's refreshing to see something different! Firstly, herringbone is a popular and elegant pattern that isn't going away anytime soon. Secondly, another trend is to take 2×4 or 2×6 tiles and stack them vertically for a different dimension. Additionally, we are seeing unique shapes like hexagon and arabesque that we once more popular in the 1970s starting to resurface in new designs.
Alternatively, if you're obsessed with your countertops, you can often use the same material as a backsplash! Having large slabs of marble matching or similar to your countertops on your backsplash is very popular in contemporary modern kitchen designs.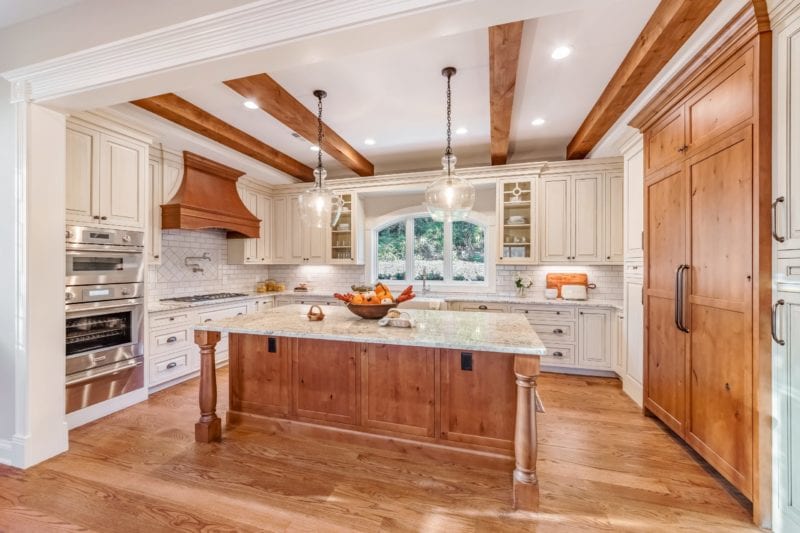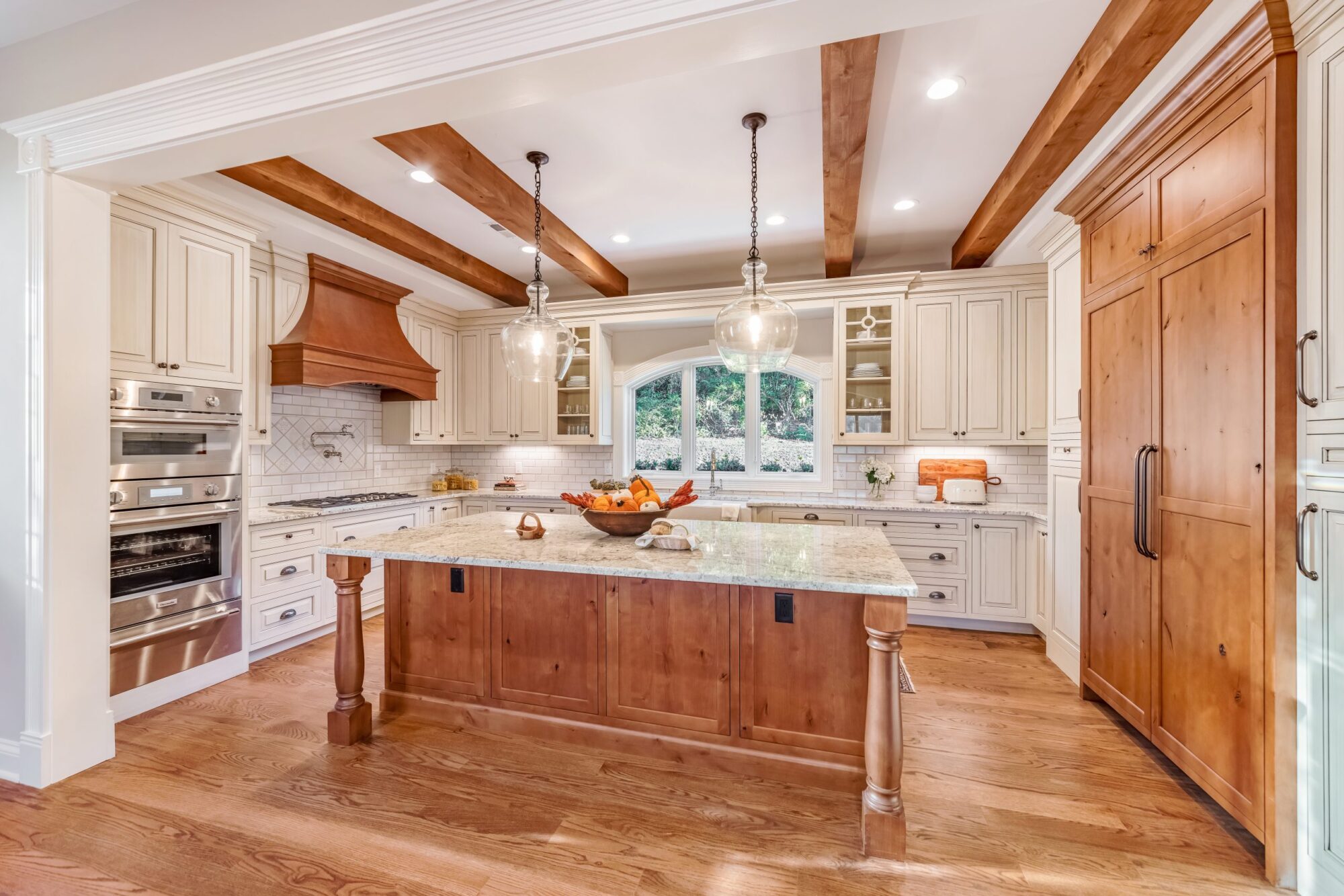 Popular Appliances & Lighting Styles
Although appliances have come a long way in the looks department, they can still stick out like a sore thumb in a luxurious kitchen. Hidden appliances create a seamless cabinet design, uncompromised by the tech of your kitchen. Cover any appliance can with custom cabinetry for a complete design.
Induction cooktops are becoming more and more popular in 2021. These cooktops are energy efficient yet have quicker cook times. Additionally, they are ultra-safe for children. The cooktop heats by reacting with the iron in cookware, heating pots and pans while keeping the surface cool to the touch.
When it comes to lighting, recessed can lighting offers even and adjustable brightness to a kitchen. However, they leave little to desire when it comes to a unique design. Oversized pendant lights above a kitchen island make a statement and bring elegance and warmth to the space.
Paint Trends – Grey Is Gone
Grey is moving out, and colors are moving back in! Muted jewel tones are the most popular colors right now for interiors. These are soft hue shades of classic gemstones. Muted paint options of emerald, amethyst, citrine, or ruby could all work to bring some life to your kitchen. While traditional white is always an option, especially for resale – it's vital to personalize your space! If you do love white, which is timeless, you can always add color to your kitchen in other ways. Consider white walls but the color on the cabinets, tile, or countertop decor to spice things up.
About Redknot Homes
Redknot Homes, based in Cincinnati, Ohio, and Northern Kentucky, specializes in the construction of custom, semi-custom, and luxury estate homes. We want to assist you in the construction of your dream home! Our homes are beautiful, spacious, innovative, and suited for each client's needs. Redknot contractors and our team of experts pay meticulous attention to details and will organize and elevate your home building experience. With our comprehensive warranty, we follow up with our clients regularly to make sure they are happy with their homes! We have interior design experts in-house to help you imagine and design the custom kitchen and/or the custom home you desire.
Finally, the great news about building a custom kitchen or home is that we can bring your vision to life. Whether it's a 100% new custom home, a new semi-custom home, or a home renovation you have in mind, we can help. If you're interested in chatting about a custom or semi-custom home, contact us online or by phone for a free consultation.