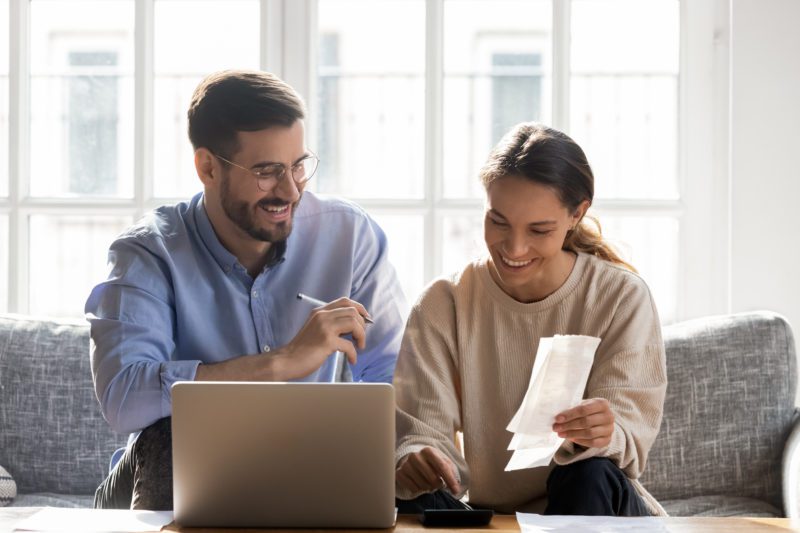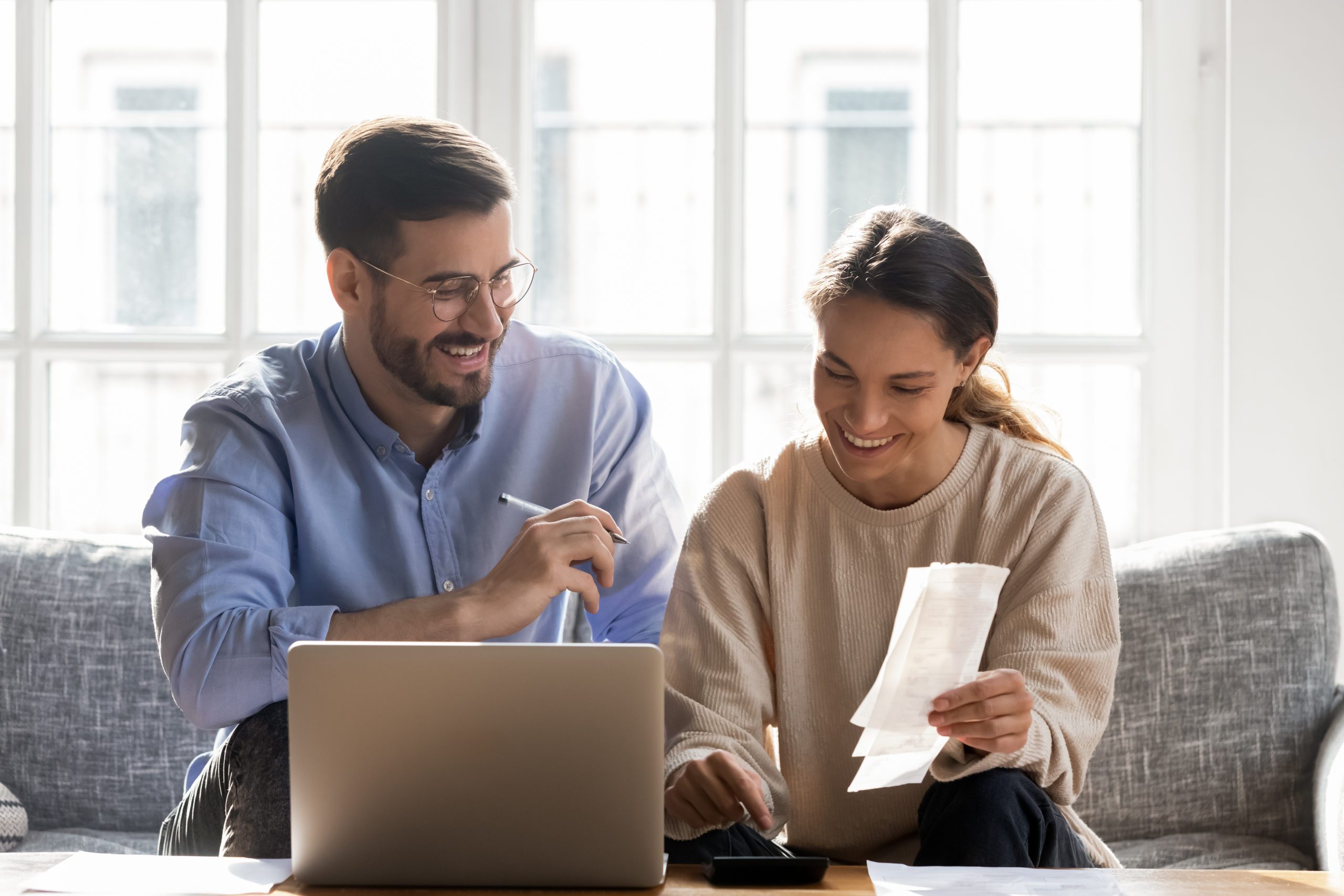 Building a custom or semi-custom home is a very exciting experience and investment! However, navigating the financial process of building a custom home can feel daunting and sometimes confusing. There are a variety of options when it comes to financing a home. Often, the best options for people are different depending on their flexibility, timeline, and financial situation. Learn about some of the most common ways people budget for and finance a custom home in this blog post.
Determine Your Budget
First, it's critical to set realistic expectations of what you can afford with your budget. For example, you will not be able to build a 4,000 sq ft mansion with high-end finishes for $250,000 in Ohio. Of course, various factors influence the overall cost of a custom home. Still, you must decide how much you want to spend on a home and prepare to add 5-10% to that budget for overages. Clients also should plan for expenses like new furniture, additional purchases/upgrades, and so on.
To estimate your home budget, simply multiply the cost per square foot by the home's square footage. The cost per square foot varies greatly depending on a variety of factors. The price per square foot includes the finishes you choose for your home, such as countertops, flooring, exterior materials (brick vs. siding), etc. Also, while supplies and labor are bid out early in the planning phase, pricing can fluctuate over time. As a result, pricing may increase over time based on demand and the overall market at the time of service.
For Example:
Clients pay an average of $250 per square foot for moderate to high-end finishes. Specifically, if you were constructing a 3,400-square-foot home at $250 per square foot, you would multiply $250 by 3,400 sq. ft. to get $850,000. As a luxury builder, we currently do not build homes for less than $650,000. However, some of our townhomes sell individually for less.
The $850,000 figure does not include the cost of land, which can vary depending on where you want to build your home. Additional features such as an elevator, an outdoor kitchen, a theater room, and luxury appliances are also not included in this estimate. These items are separate and are added to the overall budget. The job site conditions can also affect the price per square foot. For example, a hillside home will be more expensive to build due to higher excavation and foundation costs than a home on a flat lot.
A good builder will be upfront about pricing and fees. Specifically, we will assist you in creating a line-by-line budget with allowances for every item in the home to keep your project on budget. By creating this line-by-line budget in the planning phase we are able to prioritize the "must-have" features of the home vs. the "nice-to-have" features. As your home progresses, pricing for your "must-have" features could increase or you may make changes/upgrades. If this is the case, we can review your "nice-to-have" features or look for other ways to balance your budget.
Budget-Friendly Tips
There are several factors that affect the budget of a home. Specifically, one of the most impactful variables is the finishes chosen for the home. While we are a luxury builder and our homes have high-end finishes, there are levels of luxury. Additionally, one of the best ways to stay on budget is to commit to selections early and not make changes during construction. Changes during the construction phase add time to the project and time costs money. Similarly, clients should respond to emails quickly, prioritize meetings and provide feedback/approve selections on time.
GET APPROVED FOR A LOAN
If you can't pay for your custom home in cash, you will need to secure a loan. Some clients sell their existing home and live in an apartment or condominium to fund their new home. This way, they can use income from their previous home sale to invest in the construction of their new home. Although, this is not always an option, especially for families. Most people need a home construction-only loan of some kind, and there are a few options available depending on financial need and qualifications.
Construction-Only Loan
A construction-only loan is a short-term loan only intended for the approximate year your home is built. When the home is complete, you will need to apply for a standard mortgage loan. These loans are more high risk to banks because there is no technical equity yet, seeing as the home hasn't yet been built. As a result, these loans tend to have higher interest rates than standard mortgages.
Construction-To-Permanent Loan
Contrarily, construction-to-permanent loan funds construction and then converts it to a permanent mortgage. The borrower makes interest-only payments during the construction phase of the home. Eventually, the borrower will then make regular mortgage payments when the home is complete. These loans often save homeowners money because they only pay one set of closing costs vs. two sets with a construction-only loan.
At Redknot Homes, we help clients work with our preferred banking partners to secure reliable and efficient funding for their new home construction. Different options work for people depending on their financial snapshot and flexibility. Alternatively, we are happy to work with any credible bank that a client prefers to use.
ITEMS BANKS NEED TO REVIEW FOR LOAN APPROVAL
Estimated Construction Costs/Budget

This helps them determine how much money is needed for the loan.

Approved Home Plans

Approved home plans prove that the bank is making a solid investment.

Proof of Income/Debt to Income Ratio

The bank needs to verify you can afford to pay back the loan.

Credit Check

The bank needs to confirm you have a good track record and line of credit.
Upfront Expenses
Before you can apply for a home construction loan, the bank requires an estimated budget to determine how much money to lend. The bank will also require approved home plans to ensure you and the bank are making a solid investment. This means that you will almost certainly begin working with a builder before you have a construction loan. At Redknot Homes, we recommend the Design-Build method of building with your designer to ensure the home plans are high quality and the plans and budget line up accordingly.
Designing and Budgeting for Your Home
Firstly, you will need to enter into a professional services agreement with either an independent architect or a builder. At Redknot, we recommend designing with your builder because it helps projects stay within budget and finish on time. Additionally, you will need to secure a plot of land for your home. Some people seek out a plot of land for themselves but builders can also assist with securing a home site. Also, builders often have homesites available or connections to find unique or off-market homesites for clients. Occasionally, clients will purchase a plot of land they love via a land loan if they are not ready to build their home immediately. A construction loan can include the cost of land if construction is going to start immediately.
Most builders require a deposit of some kind to begin working with a client. Essentially, time costs money. If a builder spends hours of time meeting with a client and using the design team to create architectural plans, those are valuable hours. At Redknot Homes, we require a retainer for designing a home, which varies depending on the price of the home. If you have specific questions about our pricing and upfront costs, please fill out our contact form with information regarding your potential project.
Down Payment
Similarly to purchasing a pre-built home, most lenders expect a down payment of 10-20%. However, some banks may require less money down. Consequently, paying less money down can result in fees down the road, such as PMI (Private Mortgage Insurance) being added to your monthly payments. Since this money is due upfront, a construction loan often will not help. There are some loan options to assist with a down payment, such as a home equity loan, that some buyers can utilize to come up with a down payment. Otherwise, the bank will disperse the construction loan in segments according to the progress of the project.
Financing Your Home
At Redknot Homes, we prioritize all of the financial aspects of custom home construction! Before starting his own home building company, our Founder/CEO Mark Pottebaum worked as an Accountant and CFO in the corporate world. While we are a luxury home builder, we understand that every dollar counts and have extensive processes in place to help keep your custom home project on track. Let us help you consider your custom home financing options with a free consultation. Specifically, we can provide general pricing of our existing homes, homes currently under construction or provide feedback on your potential project.
Finally, you can visit our Quick Move-In page to see some currently available or recently sold homes. These are market homes and pre-designed homes that are either currently under construction or ready to build. Specifically, you can get an idea of a realistic new construction, custom home budget from these homes. The location, size, and special features directly impact the overall prices of these homes.