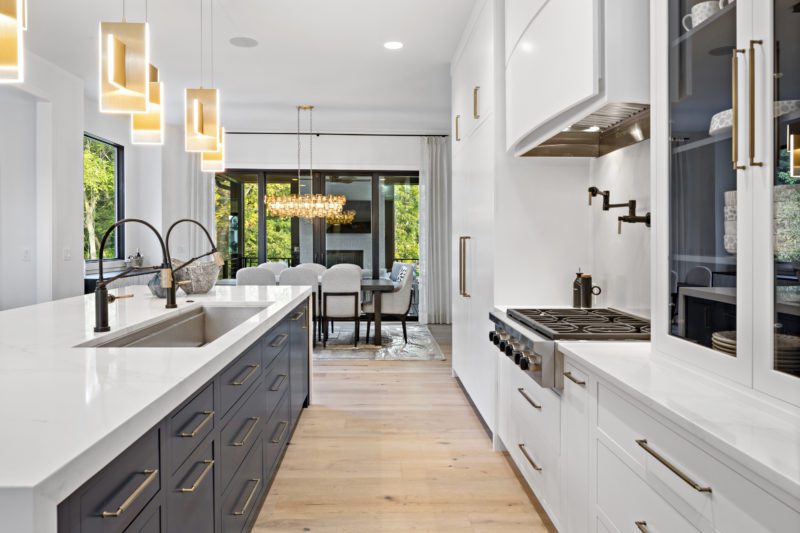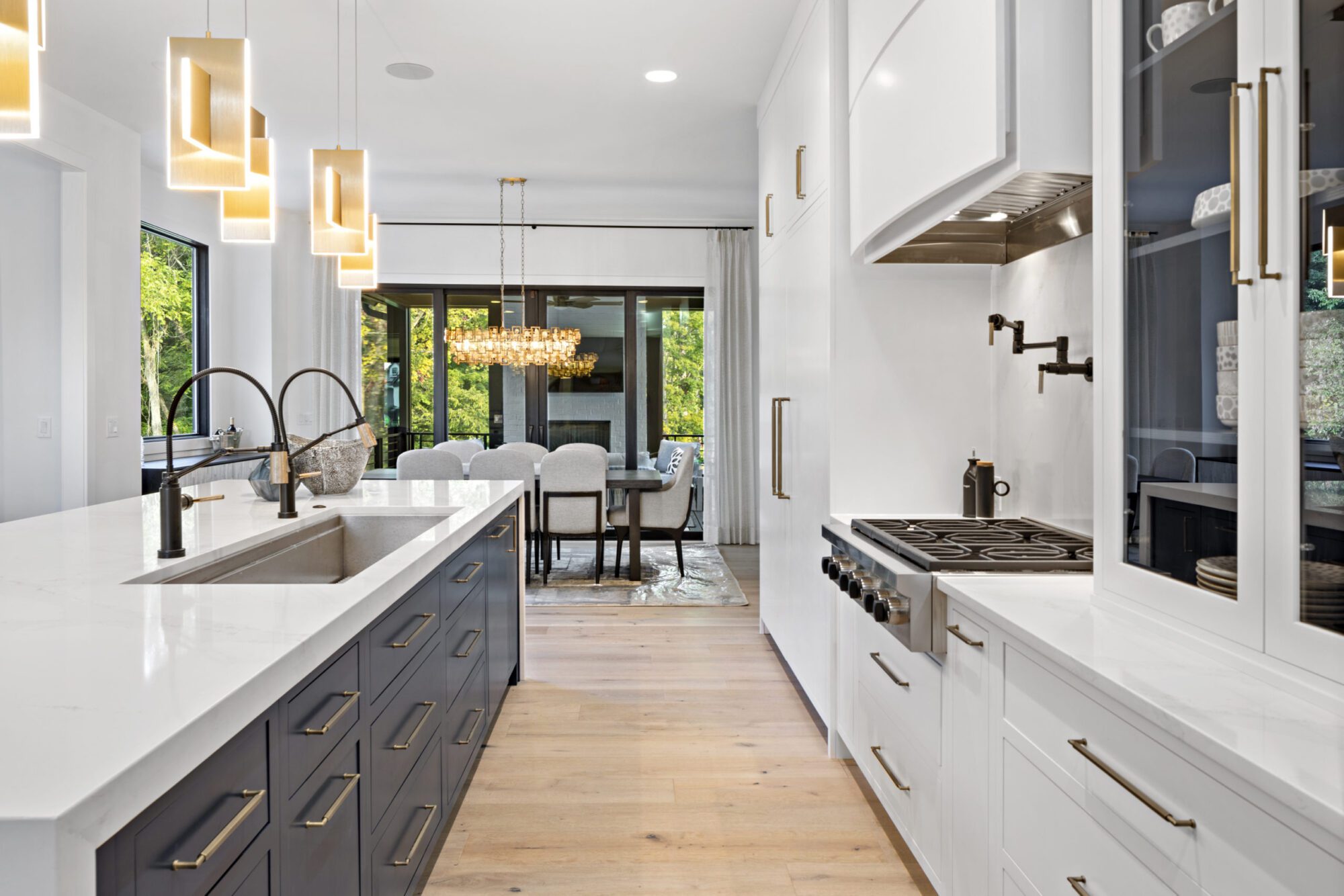 Setting an exact timeline for your custom home build is hard. The planning process is challenging for first-time custom home buyers. There are numerous things to consider when trying to lay out a timeline. 
How long does it take to create a functional floor plan?

How much time do you need to select finishes for every room of your home? 
Custom home design varies greatly depending on the builder you choose. This is why we've outlined the Redknot process below and broken down each step's timeline so you know exactly how long it will take to design a custom home with us. 
Select and Review Desired Home Design

1 Week
Our custom build process begins with an initial introduction to know you and your desired plans for the project. This includes:Â 
In addition to a detailed overview of our process and reviewing your home's preferred details, we may also discuss semi-custom floor plans depending on your specific needs. In a span of just one week, we obtain everything we need to begin designing your home.
Design and Budgeting
2-4 Weeks
Draft Interior Floor Plans 
Our team drafts interior floor plans for a 100% custom home in this stage of the process or guides you through preselected options for a semi-custom home. Creating functional floor plans is crucial to efficient use of land, space and resources, and proper usability of space. Here are a few considerations we keep in mind when crafting our floor plans:Â 
Draft Exterior Elevations
Buildings are made up of complex angles and shapes, so our team will also draw up exterior elevations at this step. These two-dimensional drawings show what each side of the house will look like so you can envision the outside of your home. This ensures no detail is overlooked. 
Time for Adjustments 
Along with the design of your home, we develop a detailed budgetary estimate for your project to ensure your home will be built within your price range. We take extra time during this step to allow you to review the design and make adjustments as needed to ensure you are 100% comfortable with the work that will be done. Taking time for adjustments is crucial in sticking to an efficient timeline as we can better align our plan with your vision before time and money are spent on construction drawings.
Finalize Plans and Specifications
2-4 Weeks
This step of our design-build process covers the complete finalization of plans and specifications for your project. The following items will be accounted for and covered with you extensively, so we are on the same page.
Construction Plans
Otherwise known as blueprints, construction plans are architectural drawings that explain the details of the project. The dimensions of a space, placement, and materials of the project can be found in these drawings to ensure it is completed to perfection. Using our in-depth knowledge of the city's building codes and regulations, we can craft your home with minimal paperwork and setbacks.
Engineering Plans
While construction plans dive into your home's design details, engineering plans ensure this design is structurally sound to withstand elements such as soil type, local weather patterns, and more. For instance, Cincinnati offers a terrain filled with rolling hills, creating the need for additional foundation work, drainage systems, and landscaping. As experts in hillside building, our team crafts engineering plans that account for the needs of building on a sloped lot to ensure your home is safe as well as stunning.
Detailed Specifications
While basic specifications are covered in the construction plans, the more detailed aspects of your home will be finalized with you as well. As part of this process, we create a list of "must-haves" and "nice-to-haves" to utilize your budget most effectively when it comes to finishes and other fine points of the project.
Final Review & Contract Approval
2-4 Weeks
During this stage, we review in detail your selected specifications and the pricing that goes with them. We check every line of a 100+ page document of specifications to ensure minimal financial surprises once construction begins. The final stage is getting your signature of approval!
Preconstruction
4-8 Weeks
Now that everything is signed, preconstruction can begin. In this stage, our team works through permitting and financing while also confirming your final selections before construction. Our team reviews the detailed presentation with you on a room-by-room basis to ensure your home is coming together just as you imagined. 
Custom Home Design at Redknot 
There you have it, the design portion of your custom build is officially done in 3-5 months! All that's left is the construction which can take 7-12 months. One of the tremendous benefits of building a home with us is that all homes come with a one-year warranty. Additionally, other warranties on appliances, HVAC system, and more range from 1-30 years. We hope this breakdown of our custom home design process is helpful in pursuing the home of your dreams. If you are considering building a custom or semi-custom home in Cincinnati OH give us a call to get started!