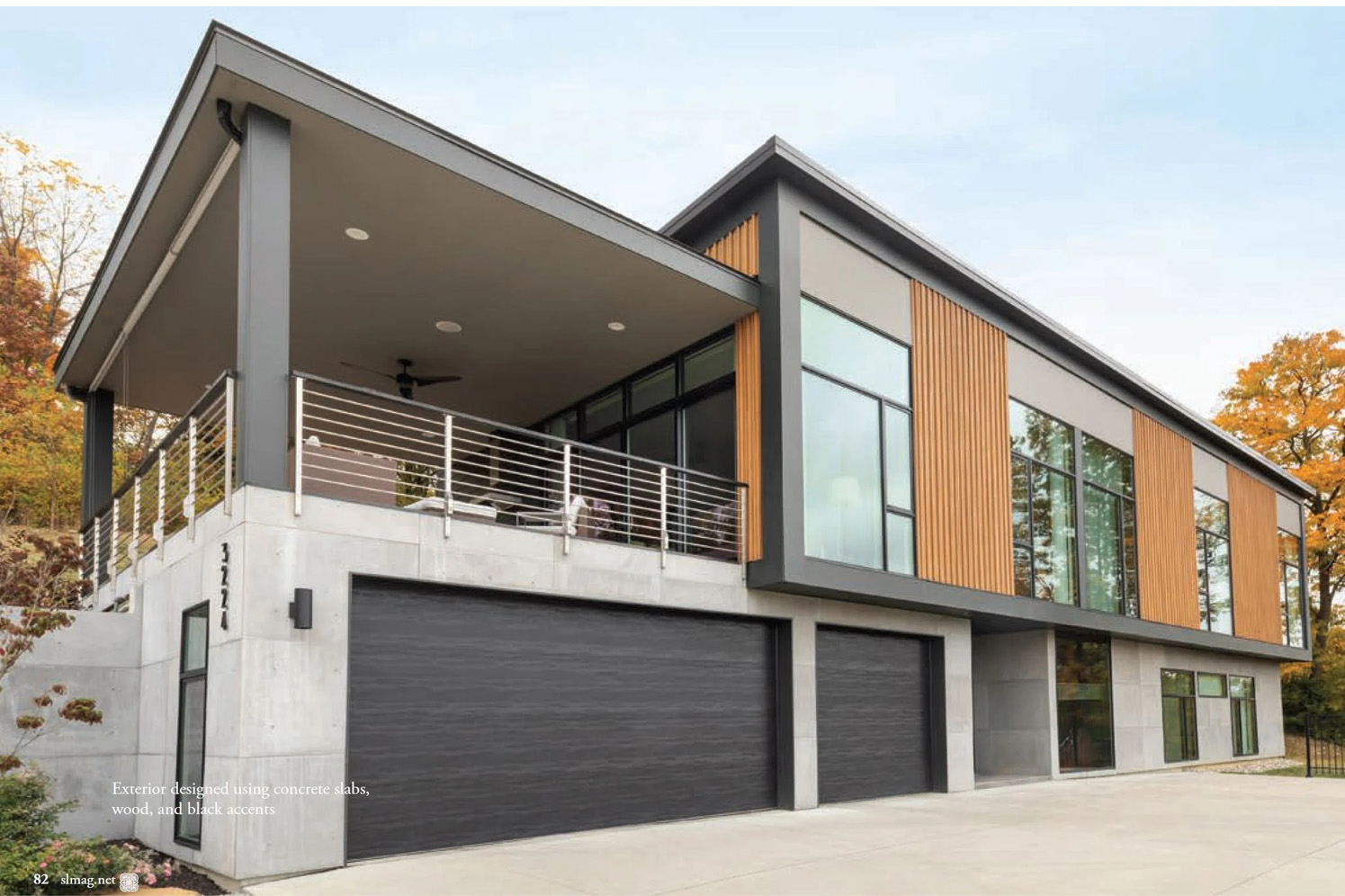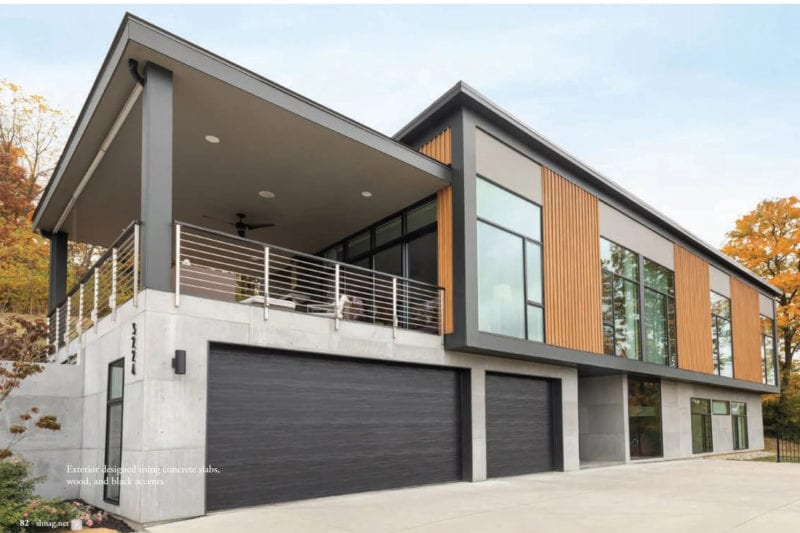 In 2017, the Gomez family trusted Redknot Homes to help make their vision into their dream, custom home. Ana Gomez, now Senior Designer at Evolo Design, was inspired by her experiences traveling the world and a history of studying contemporary design when this epic home in Mt. Lookout was built. We were thrilled to work with Ana on this beautiful custom home for her and her family and believe she is an incredibly talented designer who helped make this home truly one-of-a-kind.
Ana and her home were featured in Sophisticated Living magazine in 2020. A preview of the article text and a PDF of the full article with images is below.
The Softer Side of Concrete
Evolo Designer Ana Gomez applies international inspiration to her Mt. Lookout home
Written by Matthew Millett / Photography by Andrew Kung
Born and raised in Mexico, Ana Gomez grew up with a love for design, reinforced with studies at both the Ibero University for Design and the Universidad de las Puebla for Architecture. "From a young age, my passion was always more modern design, which came very naturally to me." As she worked through careers in Mexico, her affinity for contemporary design in particular grew. After marrying, Ana and her husband became global citizens, with stops in Switzerland, Malaysia, Japan, and Cincinnati, to name a few. For their third stint in Cincinnati, Ana—who was recently promoted to Senior Designer at Evolo Design—and her husband decided to build her dream home, a culmination of their worldly exploration and inspirations. This personal project is just one of several she has currently underway with her team at Evolo Design, including the renovation of a Cincinnati historic landmark, an Over-the-Rhine loft, and a new-build dream home in Indian Hill.
With her architectural background, Ana had always planned to build a home inspired by award-winning Japanese Architect Tadao Ando. Ando and Ana both display a style of architecture centered on zen principles, namely the idea of simplicity and inner feeling rather than outward expression.
Both Ando and Ana make use of concrete structures as key architectural elements in their conceptions. A hefty building medium, in the right hands, concrete can take on visual weightlessness, capturing the simplicity and clean lines of zen design. Ana brought her own unique architectural perspective by utilizing walnut wood on both riveted exterior vertical panels and interior elements—namely the kitchen island—to "Rest your eye on some elements of the design."
Read the full article with photography via PDF here.