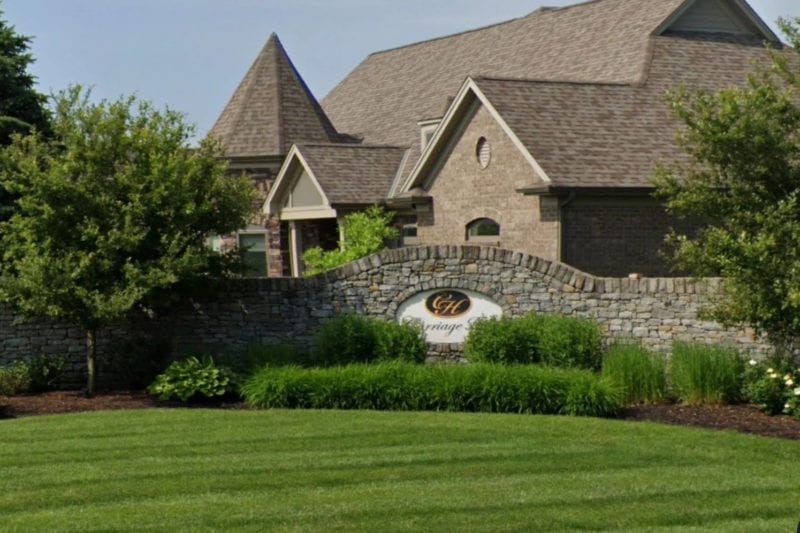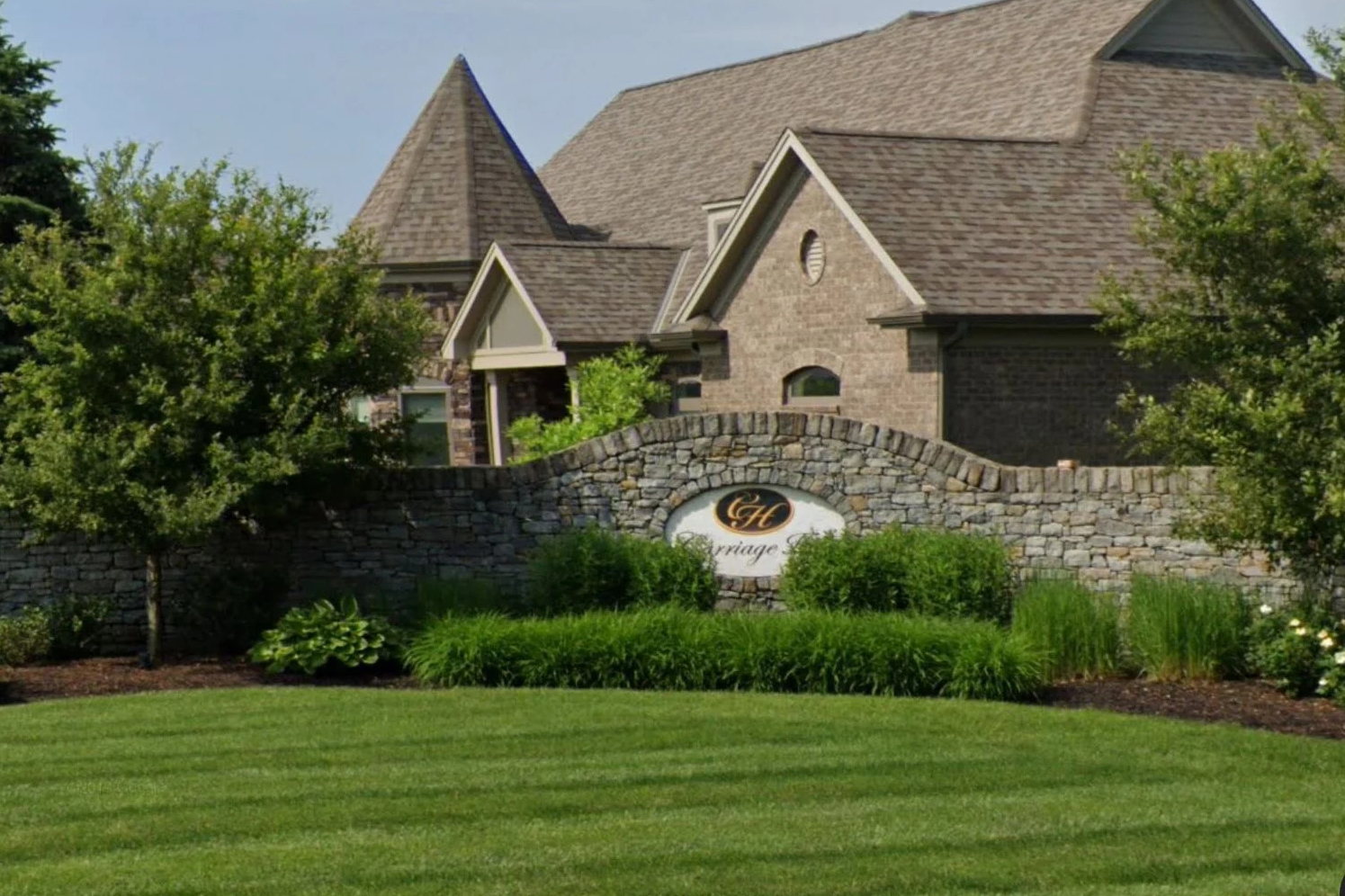 Custom Homes In Carriage Hill
Redknot Homes is thrilled to now offer available homesites in Carriage Hill to our clients! This gorgeous 450-acre development in Liberty Township, OH, features spacious homesites. Additionally, residents enjoy natural and maintained landscaping, walking/biking trails, lakes, and two clubhouse facilities.
Essentially, homes in Carriage Hill vary in price based on their location, finishes, and size. Specifically, Redknot Homes is building custom luxury homes on Stony Run Court. This area is highlighted in red on the development map. Homes in this area start in the $900Ks. Clients will be able to customize 100% of their homes or choose from our semi-custom home options.
Furthermore, these homesites sit on over half an acre each with private wooded back yards. An additional advantage for residents of Stony Run Court is the close vicinity to The Terry Gatehouse and The Carriage Clubhouse. Specifically, Terry Gatehouse is the orange star on the map, and Carriage Clubhouse is the yellow star on the map.
In summary, Carriage Hill was the HOMEARAMA 2013 and 2014 show site! This location was selected because of its great location and unique homesites surrounded by Ohio's natural beauty.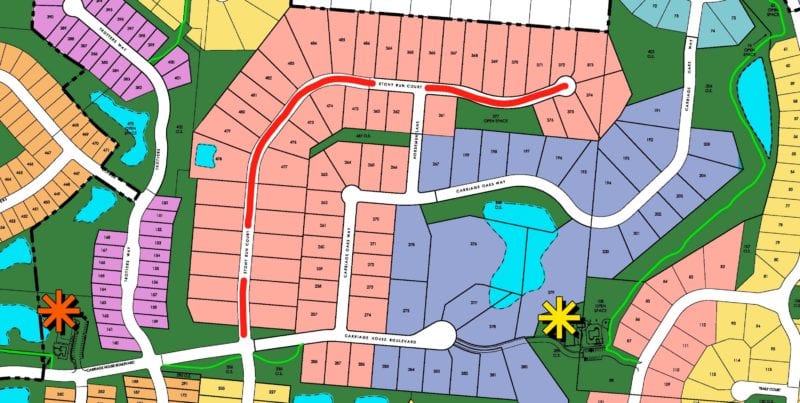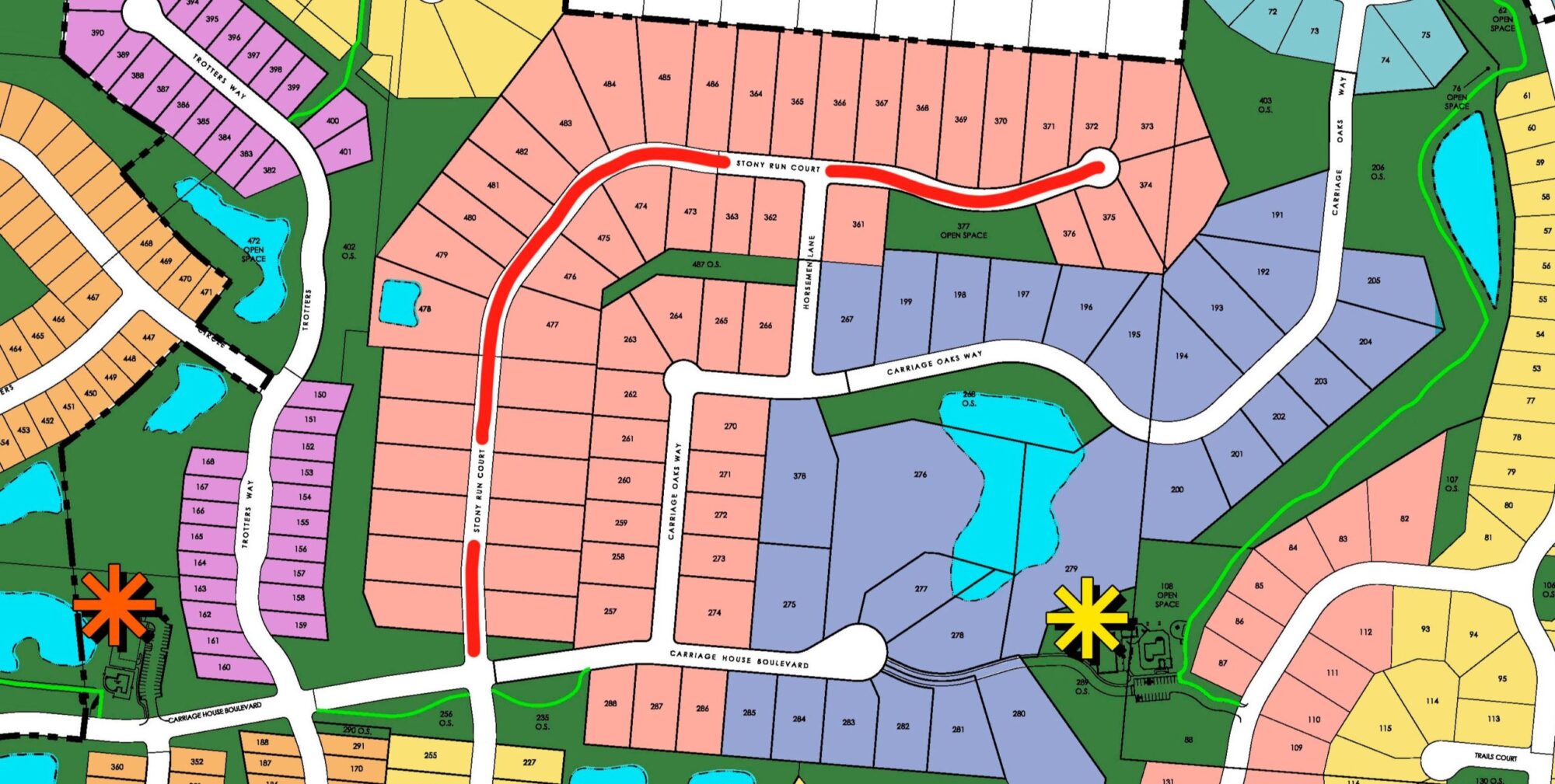 Location Amenities
Carriage Hill has tons to offer residents within the neighborhood and its location in Liberty Township. If you are looking for a mid-point between Cincinnati and Dayton, this is it! Specifically, the community is a 45-minute drive to both Cincinnati and Dayton, OH. Additionally, Carriage Hill is close to a wide variety of dining, entertainment, and shopping options for the whole family.
Clubhouses & Golf
Carriage Hill has two clubhouses within the neighborhood, one focused around family fun and the other an adult-only lounge. The Carriage Clubhouse for families features a heated pool and indoor event space. Additionally, there is park space with playgrounds, picnic and grilling areas, basketball courts, and a covered plaza. The Terry Gatehouse for adults 21+ features a heated pool, a pub with billiards, darts, TVs, and a lakeside-covered patio.
While there is no golf club on the Carriage Hill grounds, the neighborhood is less than 15 minutes from several of the area's top clubs, including The Heritage Club, Wetherington, Four Bridges, Walden Ponds, Hamilton Elks, and many more. During the colder months, Top Golf in Mason is also within a 20-minute drive.
Outdoor Trails & Parks
Several parks, including a private dog park, feature natural wooded areas. The Voice of America, Wetlands, Cherokee, and Dudley Woods Park are also very close by for a change of scenery. Within Carriage Hill, there are a series of biking and walking trails woven into the natural wooded landscape.
Nearby Entertainment & Shopping
If you're looking for serious amusement, Kings Island Amusement Park and Great Wolf Lodge are just a 25-minute drive away. EnterTRAINment Junction, Miami Valley Gaming, indoor trampoline parks, and arcades are some entertainment options within 15 minutes of Carriage Hill.
There is no shortage of options when it comes to shopping near Carriage Hill. Liberty Center has everything you can think of from shopping to dining and entertainment. Also nearby are the Cincinnati Premium Outlets, Streets of West Chester, and Jungle Jims Market Place.
Lakota Local School District
The Lakota Schools system has tons to offer students and their families. With several preschools to high school education options, the Lakota District has the perfect fit for your family. The Lakota High Schools each have several Advanced Placement opportunities, college credit, and cyberlearning options.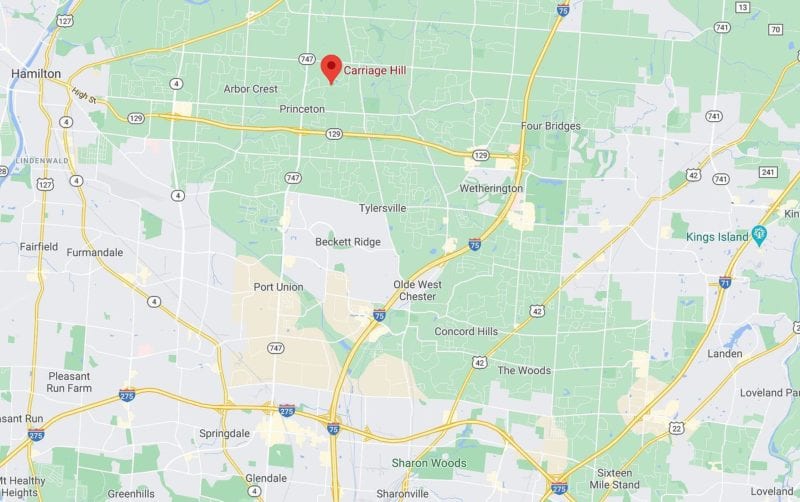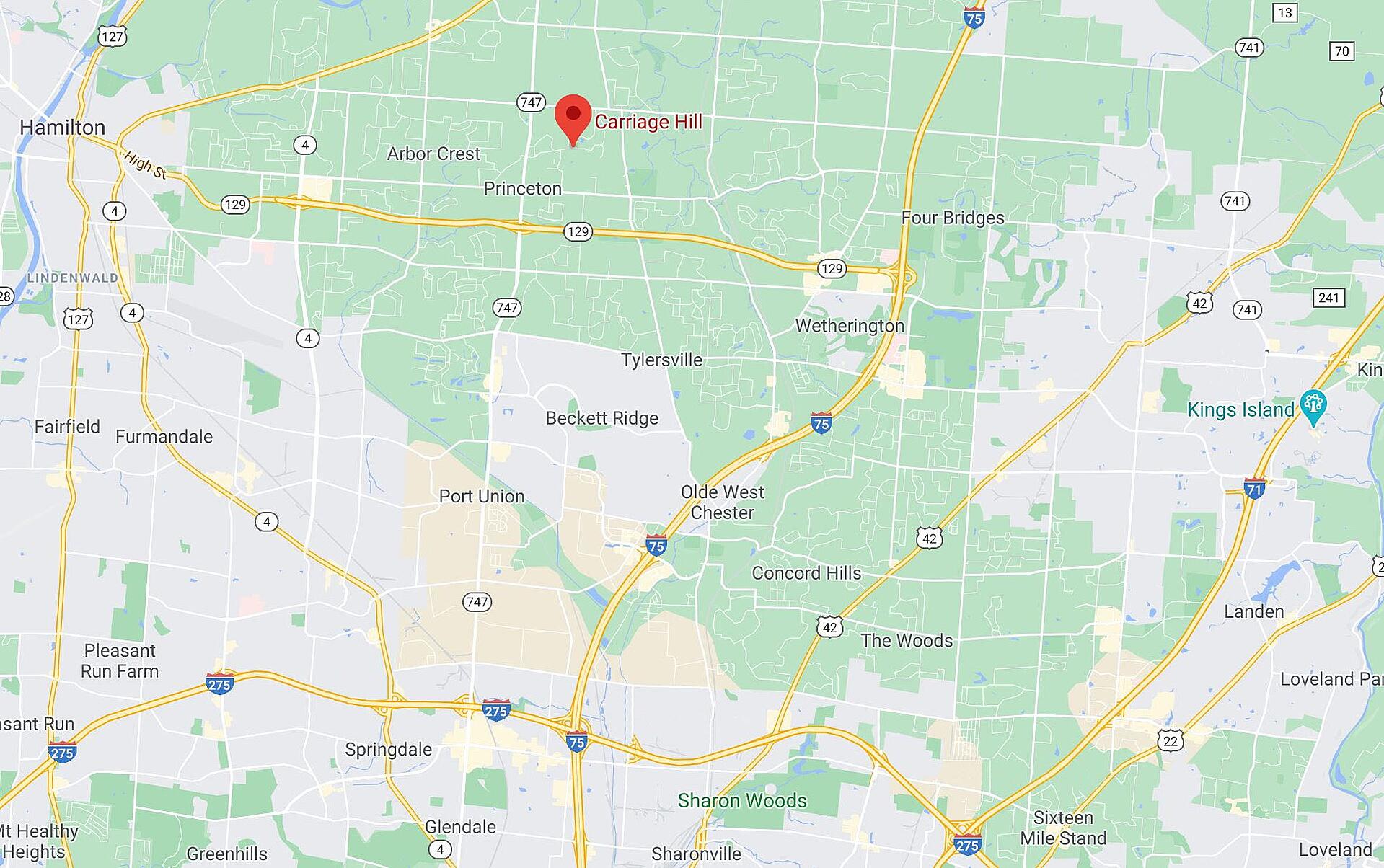 Build Your Dream Home in Carriage Hill
As you can see, Carriage Hill in Liberty Township has something to offer everyone. If you're interested in learning more about building a custom home in Carriage Hill, please contact us. Our sales team will reach out to discuss your potential project! Additionally, you can learn more about our detailed design-build method to understand why our clients have a great building experience.
You Might Also Like
If you love Carriage Hill, you may also want to consider Treillage in West Chester, OH. Specifically, Treillage is on one of the highest points of Butler County. As a result, residents enjoy breathtaking views of wooded valleys, sunrises, and sunsets!