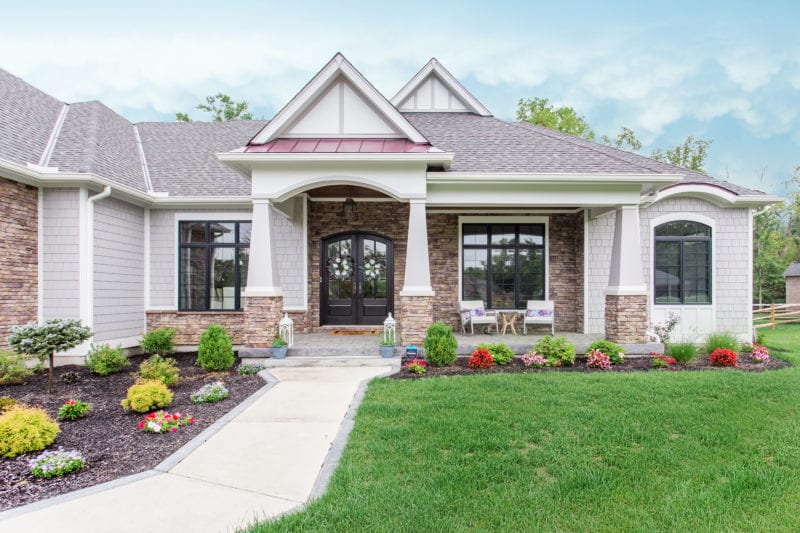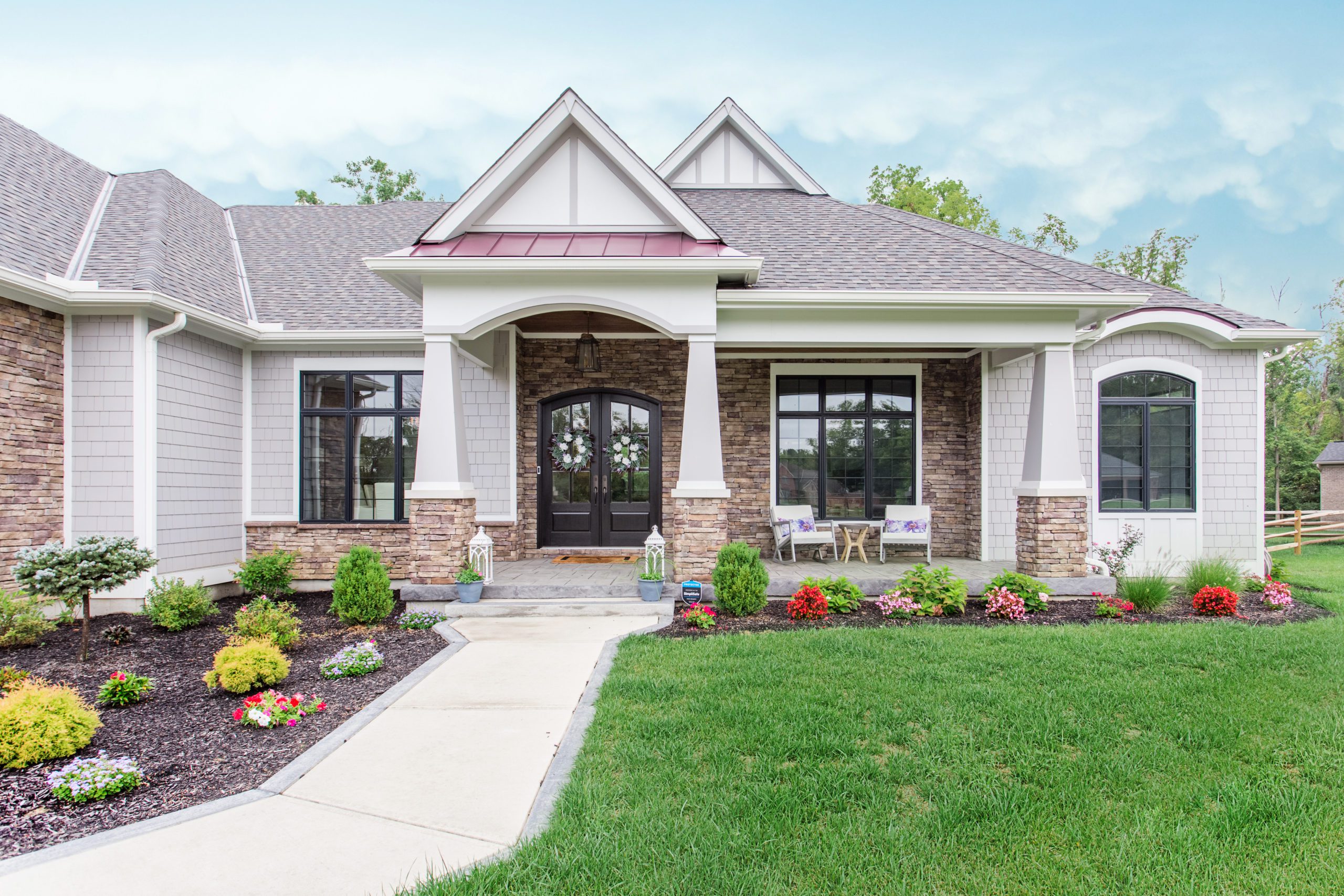 Are you interested in building your dream home in Cincinnati, OH? If so, you need to know about Cincinnati's HOMEARAMA® 2021 show! Specifically, this is the biggest annual luxury home showcase in the tri-state area. Ultimately, the event is one of the hottest in the home construction industry. Attendees come from all over to see the latest design trends and high-end features of luxury homes. Additionally, it provides the opportunity for clients to build a custom home quickly with bonus incentives.
For 2021, the HBA of Greater Cincinnati has selected Parkside Estates at Coldstream as the site of the 58th HOMEARAMA®. Specifically, Parkside Estates is located in Anderson Township, which is east of downtown Cincinnati. As a premier custom home builder, Redknot Homes is proud to build HOMEARAMA® homes in this sought-after development. Finally, take a look at some of the perks Parkside Estates offers its residents to see why it's a great place to live.
Why Build a Custom Home in Parkside Estates?
Beautiful Wooded Lots
Parkside Estates boasts half to one-acre wooded lots where homeowners can enjoy a tranquil setting filled with natural beauty. Surrounded by 100 acres of a conservation area, this community features private and peaceful homesites.
Highly Rated School District
Another great advantage of Parkside Estates is its location in the prestigious Forest Hills School District. Founded in 1890, Forest Hills boasts an impressive history of academic excellence. Specifically, the district consists of one new and eight renovated neighborhood schools, some within walking distance. 
Additionally, the district has 160 high school course offerings, 23 advanced placement courses, and various global language classes. Forest Hills students are among the most prepared in all of Cincinnati for rigorous college and career opportunities. Furthermore, Parkside Estates is in the area of Ayers Elementary School and Anderson High School.
Prime Location
Parkside Estates is conveniently located close to I-275 on the east side of the Ohio Kentucky River. As a result, a trip to downtown Cincinnati is quick and easy. Typically it takes about 15 minutes via highway with no traffic.
For outdoor fun, Parkside Estates is close to Coldstream Country Club. Coldstream is one of Cincinnati's premier private clubs situated on 190 idyllic acres in the Cincinnati countryside. Specifically, one of its prize amenities is an elite, championship 18-hole golf course. Other features include an updated clubhouse, an Olympic-sized pool complex, tennis courts, and many family activities.
Additionally, other nearby outdoor activities include The Vineyard Golf Course, Woodland Mound Park, and several other parks.
For those who travel often for work or pleasure, Parkside Estates is a 15-minute drive to Lunken Airport and 25 minutes to CVG.
Finally, Parkside Estates is near many shopping venues including Anderson Town Center, Eastgate Mall, and Jungle Jim's. The Coney Island Park, Belterra Park, Parky's Wetland Adventures, and Riverbend Music Center are 10 minutes or less from the community. Ultimately providing tons of unique adult and family-friendly activities for residents of Parkside Estates.
Rich Historic Charm
Founded in 1793, Anderson Township was the 5th township in Hamilton County. The first settlement was near the Little Miami River as pioneers moved west from Green County, Pennsylvania. Dwellings in the area sprang up in the early 1800s along the river since the wooded hilltops did not provide good terrain for settlements.
Today, the township's growth occurs through farming outposts such as Forestville, Sweetwine, Fruit Hill, and Cherry Grove. After developing the Beechmont Levee, I-275, and I-471 following World War II, Anderson Township remained relatively undeveloped. Even as development has slowed in the last few years, Anderson Township still maintains around 100 new housing starts annually. To keep us with its growing population, there is also a steady stream of commercial development ongoing.
3 Major Benefits of Building in HOMEARAMA® 2021
HOMEARAMA® 2021 is sure to be just as lucrative to participants as ever and it is coming to Parkside Estates in Anderson Township. The 58th annual luxury home showcase will be held in the Summer of 2021 with 48 homes available in Parkside Estates in various architectural styles. Along with the exceptional location and setting that Parkside Estates offers, there are several other benefits to building a home at HOMEARAMA® that homeowners can take advantage of.
Cost Savings
The most significant benefit of building a HOMEARAMA® home at Parkside Estates is the cost savings. HOMEARAMA® offers some of the most beautiful homes in the area, with prices typically starting at $1 million. But while these homes certainly offer the finest finishes and designs on the market, homeowners can take advantage of upgrades at no additional cost. Some homeowners can even save over $150K in finishes!
Fast Building Timeline
While designing and building a custom home can sometimes take over a year to complete, building a home at HOMEARAMA® is much quicker. Homes are on a fixed timeline of 6-7 months, perfect for those that would like to move within the year.
Access to the Hottest Home Designs
At HOMEARAMA® 2021, you will be able to work with the best designers and finish providers in the industry. Even better, they will showcase their best work and products at a discounted cost! This means you can get the most luxurious, custom features at a fraction of the price.
Building in Parkside Estates at Coldstream
With so many benefits to building at HOMEARAMA® 2021, it is imperative to select the best home builder for your new home. Specifically, at Redknot Homes, we offer customer service and expertise unmatched by any other. With years of experience, strong relationships with local vendors, and experience with various terrains, we deliver high-quality homes that last. Contact us if you are interested in building a custom HOMEARAMA® home in Parkside Estates.
About Redknot Homes
Our team at Redknot is versatile and experienced in a wide range of home styles. Our client homes range from four-story rowhouses to expansive ranches and two-story homes in the suburbs. We believe every home tells a story, which is different for each owner. Specifically, our team can accommodate any design concept you have in mind. Redknot can build your dream home on one of our desirable home sites or on your own land. You'll also benefit from regular communication with daily project manager updates via our online portal. When you become a Redknot client, our team commits to giving you an enjoyable building experience.